Kirsty's Kids Kitchen Taste Test
At Kirsty's, they believe it is possible to create delicious ready meals that are healthy, nutritious and safe for everyone to eat. Kirsty's line of free-from ready meals for two-to-nine year olds; Kid's Kitchen are both gluten and dairy-free, made with all natural ingredients, and are deliciously healthy!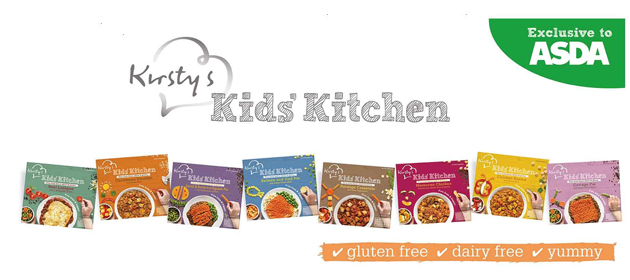 UK free-from firm, Kirsty's line of free-from products targeting two-to-nine year olds. Kids' Kitchen features eight  chilled ready meals, that are all gluten-free and dairy-free. The ready meals contain no added sugar, are low in calories, fat and salt and contain at least one of the recommended 5-a-day, making them perfect for busy mums.
Kirsty believes the range would appeal to all parents looking for "quick and nutritious meals" to feed their children, and not just for those who suffer from food allergies or intolerances.
Our expert taste testers were lucky enough to be able to try a selection of meals from the Kid's Kitchen range, and this is what they had to say…
Chicken Korma with Brownie Rice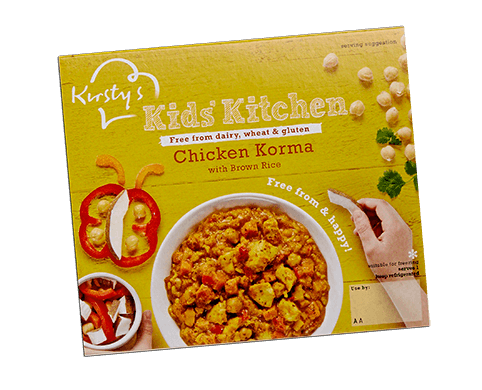 Here's the verdict from the youngest and most honest critics..!
"It looks a little bit yucky but tastes nice and tasty – but I still don't want to eat the red bits" – Rafferty aged 4 and a half
" Yummy, Yummy, Yummy, I like it!"  (Ate the lot, no complaints) – Jasper aged 2 and 3/4
And here's Mums verdict!
"So pleased to find a product that is healthy, nutritionally balanced and quick to make!  It is a great way to get the kids to try new flavours and meals- I am going to test out the whole range." 
The Kid's Kitchen range are available in Asda and Morrisons stores across the nation now.
Comments
Comments
Tags:
Gluten-Free
,
Gluten-Free Recipes
,
gluten-free-diet
,
taste test