WIN! A hamper of Eat Real snacks
Get set for summer with this selection of snacks from Eat Real, including a lovely wicker hamper and accompanying bottle of Prosecco!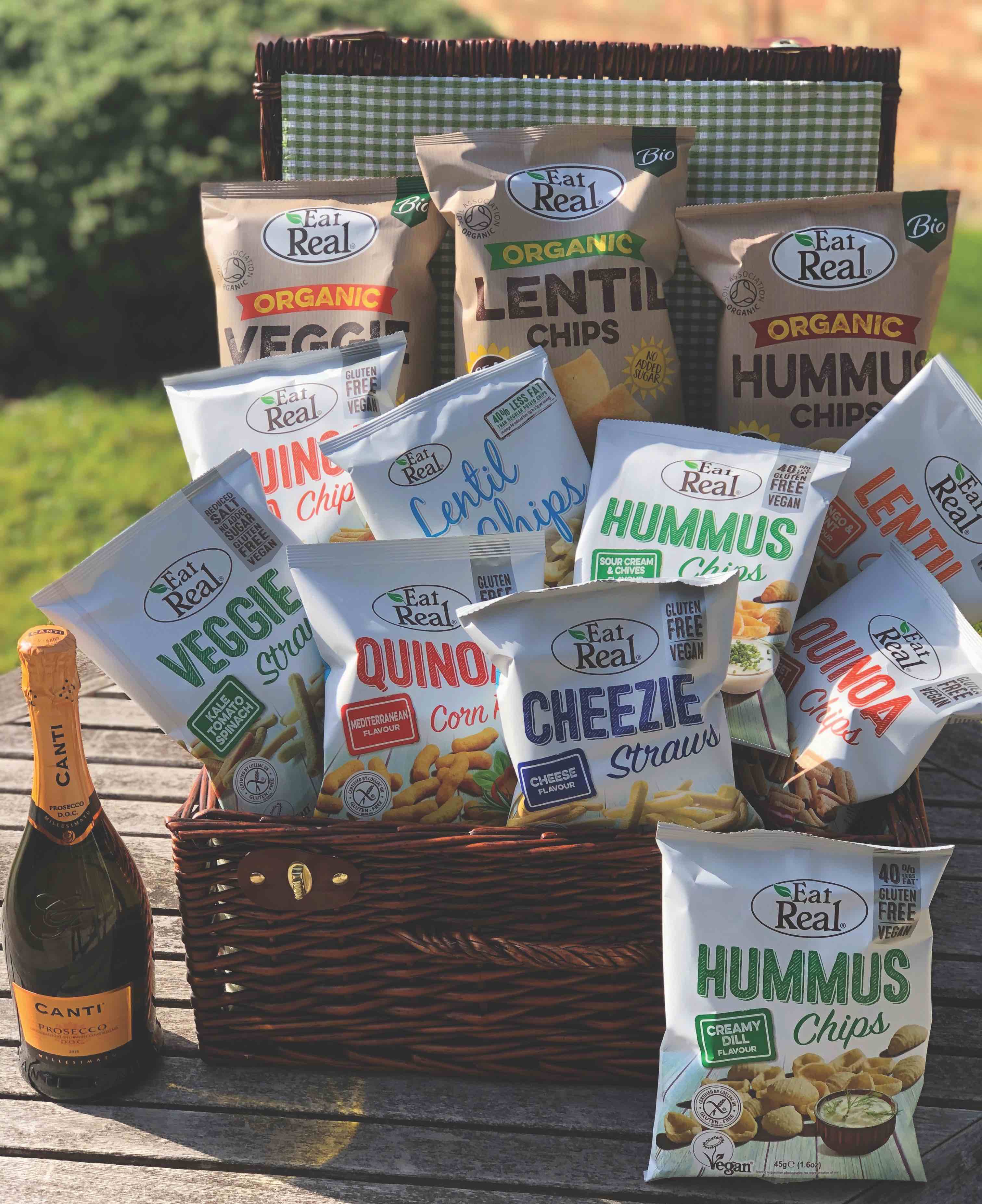 How would you like to get set for summer by winning this wonderful selection of the very latest gluten-free snacks from Eat Real? One lucky reader could win all of these – plus a lovely wicker hamper and, to help celebrate, a bottle of Italian Canti Prosecco?
Eat Real's snacks include the yummy Hummus, Lentil and Quinoa Chips, Veggie Straws and the brand new Cheezie Straws – and they come in a wide range of delicious classic and contemporary flavours including the new Chilli Cheese, Mango & Mint and Sweet Chilli and Paprika. Free-from all 14 declarable allergens, they're also suitable for Vegan, Kosher and Halal diets – and with the Hummus and Lentil Chips containing up to 40% less fat than traditional potato crisps, what's not to like!
All you have to do is answer this simple question:
Chilli is used in many of Eat Real's snacks to enhance flavour, but what is the name of the scale used to measure the heat of chillies?
A Orville
B Scoville
C Bournville
Comments
Comments
Tags:
Competition
,
Eat Real
,
Win