Ask the Experts: Gluten-Free or Sugar-Free?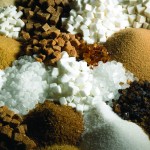 Q: Why can I never seem to find gluten-free and refined sugar-free goodies? It only seems to be one or the other…
Both gluten and sugar replacement ingredients tend to be more expensive than sugar and wheat flour, which are basically used as cheap fillers in a lot of goods. Free-from products already have a reputation for being pricey. In many cases making a product both gluten- and sugar-free is going to make it so expensive that not many people will buy it. Having said that, supply is usually dictated by demand. As more people express interest in those products, the range of gluten- and sugar-free goodies available will hopefully probably grow. There is also an issue of 'lack of awareness'. Most people still think that if their bodies react to gluten, all they need to do is buy gluten-free products. They completely overlook that they need to be working towards healing and re-balancing the gut, as well as reducing inflammation. This of course means cutting down on sugar. Similarly, many people who tend to focus on reducing sugar for health reasons do not seem to appreciate that gluten is massively disruptive to our hormonal health, therefore making any hormone-related issue (e.g. overweight, diabetes) worse. In my opinion, reducing both gluten and sugar is important in order to achieve optimal health, and the best way is to make your own gluten- and sugar-free goodies!
Have a look at these sugar-free and gluten-free recipes for ideas!
OUR EXPERT: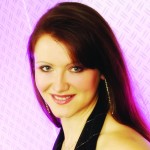 DR EVA DETKO – AUTHOR
Eva is a natural healthcare practitioner specialising in clinical hypnotherapy, behavioural psychology and nutritional therapy. Apart from treating individual clients, Eva has worked as a health and fitness consultant for a number of voluntary sector organisations and Primary Care Trusts in the UK. She also has several years of health research and teaching experience.
Have a look at her website for more information www.dr-eva.com
Do you need help with your free-from cooking, or do you have a nutritional query? Email your question to nick.gregory@anthem-publishing.com to ask the experts for advice.
Tags:
Ask the Experts