Amazing Grass Green Superfood
Amazing Grass is the leading producer of organic Green Superfoods. For over 60 years, Amazing Grass has perfected the growing, harvesting, dehydration and storage on their family farm in Kansas, producing organic alfalfa, barley and wheat grasses, ensuring optimal nutrition in some of the world's most nutrient dense Green Superfoods.
Raw Reserve Berry Green Superfood is a blend of AFA's, spirulina, chlorella and sea vegetables, like kelp and sea lettuce, from the coast of Maine. Offering an array of free radicals fighting plants and herbs, each ingredient in Raw Reserve of the highest quality. With a delicious natural berry flavour, twenty five billion probiotics per serving, nutritious greens from land and sea, this product promotes wellness by supporting immune and detoxification functions.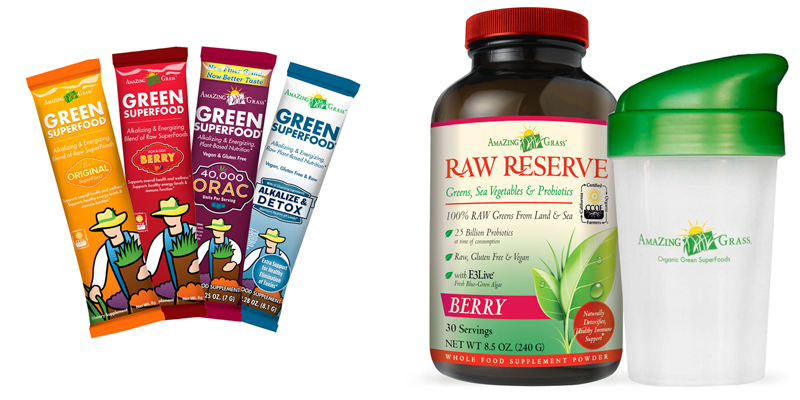 Find out more at amazinggrass.com, like them on Facebook, or follow them on Instagram or Twitter.
Tags:
Competition
,
Products