Are you coming to the Allergy and Free From Show this weekend? Don't forget to stop by at our stand and say hi in order to pick up one of our amazing goodie bags for only £5! The show will take place in Olympia in London from Friday the 3rd July until Sunday 5th July from 10am till 5pm each day. We will be one of 217 exhibitors at the show including Allergy UK, Coeliac UK and the show's sponsor, Udi's Gluten Free.
Inside our wonderful goodie bags you'll find a free copy of the latest Gluten-Free Heaven AND Free-From Heaven which comes with a FREE Essential Guide to the Low-FODMAP Diet!
You will also find some amazing treats from Get Fruity, Easy Bean, Doves Farm and Amazing Grass: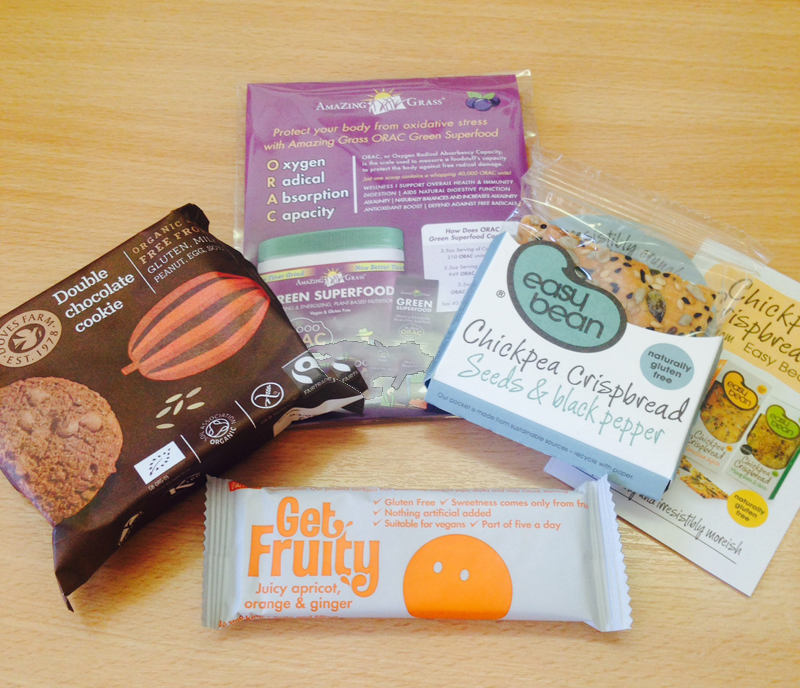 We'll be at the ‪Allergy Show all weekend, so come join us on stand A19 – you can subscribe to Free-From Heaven and get 3 issues for just £5, plus take one of our special goodie bags away with you free when you subscribe!
See you all there!