It's never been easier to go vegan – here's how…
With veganism really taking off in the UK, many of us will be thinking about how we can make our first step. Luckily it's never been easier to adopt a vegan lifestyle and a major new event to the UK could provide all the inspiration you'll need. In the meantime, vegan lifestyle expert and organiser of VeggieWorld London, Jimmy Pierson, gives his top tips.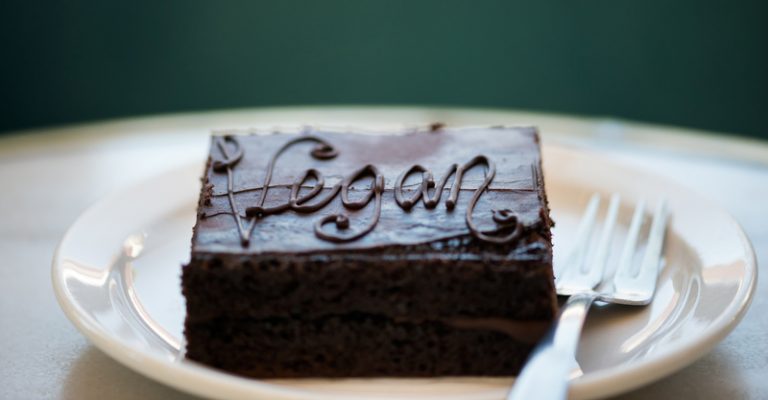 Over 1% of the UK population now follow a vegan diet. That's over 540,000 people, a huge increase from 150,000 just 10 years ago, making veganism one of the fastest growing lifestyle movement in the UK.
But how do you go about adopting this leading lifestyle trend? Jimmy Pierson, director of new charity ProVeg and organiser of VeggieWorld London, a major international lifestyle event coming to London in April 2017, has some useful tips…
"Firstly it's important to recognise that everyone's different. There's no right or wrong way. Some people go vegan overnight and if you can, then great – go for it! But for the majority, it's a longer journey comprising a number of smaller steps. Just go at your own pace. If you slip up, don't worry, just keep on going!
"If you're going from omnivore to vegan, then transition gradually. Replacing one thing in your diet at a time makes it easier to adjust to each change. Swapping meat for healthier alternatives is a great start then, once you're comfortable with that, start replacing your dairy products. There are so many delicious plant-based milks available. Try them all, and find your favourites.
"It's always a good idea to educate yourself. I'd recommend watching documentaries like Cowspiracy (on Netflix), Earthlings (free on YouTube) and Forks over Knives to better understand the realities of animal agriculture and the benefits of the vegan diet.
"It also important for everyone to learn how to eat well. A balanced vegan diet provides all the nutrients you need to be fit and healthy, but make sure you're getting a good balance of protein, carbohydrates, fats, and all the vitamins and minerals you need. You should also supplement or eat foods fortified with vitamin B12 and, as with all diets, vitamin D.
"Familiar tastes and textures can help when changing your diet, but you don't need to be missing out – there are vegan versions of pretty much everything now from plant-based steaks and chicken burgers to melty vegan cheeses for your pizza. The major supermarkets keep expanding their vegan-labelled stock, while Holland & Barrett and independent health food stores will have even more an even wider range.
"In terms of cooking for yourself, Google any dish you like with the word vegan in front of it and you'll discover some of the most amazing, delicious-looking recipes. Whether you want fajitas, burgers, salads or Indian, Italian, Mexican or Thai dishes, you can find a vegan recipe.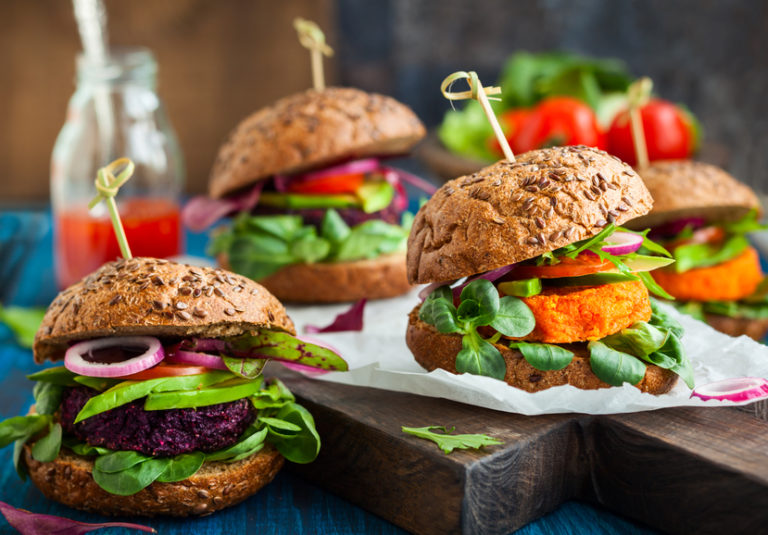 "Eating out is easy. Lots of mainstream restaurant and cafe chains now have their own separate vegan menu including Wetherspoons, Toby Carvery, Prêt-a-Manger, Cosy Club and Handmade Burger Company. And most major towns are now home to great vegetarian and vegan restaurants – visit HappyCow.net for your nearest one.
"What about the cost? It is actually one of the biggest misconceptions that being vegan is more expensive. On the contrary, with a bit of know-how, eating vegan can actually be significantly cheaper! Soups, stews and currys are all fantastic budget meals, far less expensive when made with whole vegan foods, and can easily be made in bulk and frozen to last you a while.
"Join a support network. Facebook is full of vegan groups, which help and support those starting out. There are also lots of vegan events, such as VeggieWorld London, where you'll have a chance to try the amazing range of vegan food currently available and experience the vegan lifestyle for yourself."
VeggieWorld London will include around 70 vegan stalls selling a mouth-watering range of food, fashion, beauty and lifestyle products and more from around the world. There will also be a food court offering an exciting choice of vegan caterers, plus talks on vegan nutrition and lifestyle, as well as some inspiring cookery demos from leading vegan chefs. Both days will feature a full programme of speakers covering health and nutrition, sport, campaigning, politics and, of course, the vegan lifestyle. It's a great start and source of inspiration for adopting a vegan diet and lifestyle.

Visit veggieworld.de/en/event/london-en for more information about VeggieWorld London
Tags:
Vegan