In the kitchen with… Sally Allister from Feel Free For Gluten-Free Food
Following her diagnosis with coeliac disease in 2003, trained chef Sally Allister started up Feel Free For Gluten-Free Food, to pass on her knowledge of high quality, great tasting products made without wheat or gluten…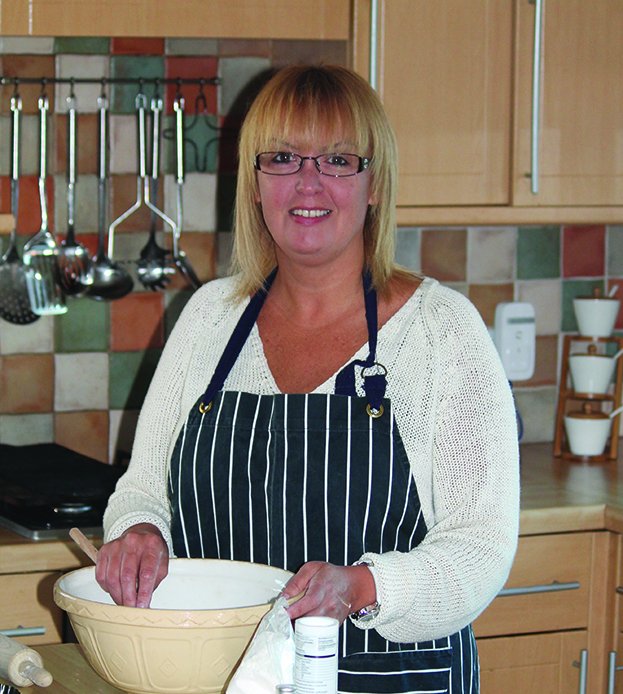 What made you start up Feel Free For Gluten-Free Food? How many of you were involved in the first instance?
Me being diagnosed as coeliac led us to setting up an online store to supply a full shopping basket of GF foods. There were initially three of us. We were then asked to offer some products that are not readily available, like good quality traditional pies and pasties. Being a chef by trade, I started to develop recipes and our Savoury Indulgence range was created.
What was the initial industry and public response like?
The initial response was amazing! Being a chef, I didn't want to compromise on taste or quality in the creation of these new products. The result was absolutely fantastic feedback from all who tasted them.
Where do you get the inspiration for your products from?
My inspiration is my desire to create products that the whole family can enjoy together, not just specially bought or prepared for the coeliac or gluten intolerant. I listen to what people say at food fairs, exhibitions and from our customer database. I look at what is happening in traditional 'core' ranges as well. The best ideas normally wake me up in the middle of the night!
Has the free-from industry changed much in the ten years you have been running the company? In a good way?
The free-from industry has certainly changed, with better availability and a wider choice which is good. But I believe there is still a lot of opportunity to improve further in both the retail and food service sectors.
Which direction is the free-from and GF industry going in?
The market feels like it is going from strength to strength. Retailers and food service providers have appeared to come to the realisation that despite 'gluten-free' being a niche market, it's not a passing fad and it is here to stay. It is great that there is a lot of innovation in the category and the market and demand is growing rapidly.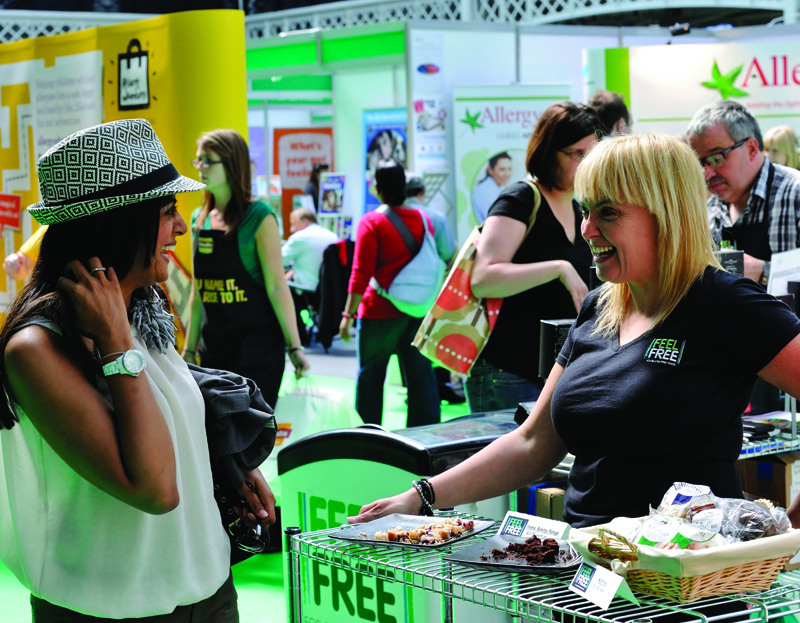 What are the hardest challenges faced in gluten-free cooking? And also thinking up new GF products?
For me personally, because of my chef's background, the hardest challenges have been understanding that you don't always get the results you are expecting when cooking with gluten-free ingredients. So it is understanding what ingredients can be used to get authentic results. I initially found this frustrating. I am quite fortunate that living a gluten-free diet means that there is rarely a week that goes by that I don't think 'what about a..?'. I also have a great team at Feel Free who are very creative.
As a coeliac, what is the question you get asked the most, apart from 'what is the question you get asked most' question?!
'So what do you eat then?' It is amazing how many people do not understand the condition, or that we can quite happily eat meat, fi sh, fruit and veg!
What tips can you give to aspiring gluten-free bakers?
Never give up!
Are there any special GF chefs or exponents of GF cooking that that inspire you?
I am inspired by a number of chefs, not necessarily those that focus on gluten-free or free-from – I am pleased that more and more high profile chefs are identifying the need to address free-from as awareness in the food service industry is key.
Do you bake at home or is that too much of a Busman's Holiday? Have you still a love of cooking?
Yes, very much so – I love cooking and am passionate about food, so I will often spend a long time dreaming up and cooking up something different!
What ingredient could you not live without? And your Desert Island Dish?
Gluten-free pasta – I love an authentic Italian pasta meal. And if I was stuck on an island, I think pasta would have to be my staple food as it's so versatile, great to cook up a delicious and nutritious meal.
To find out more visit www.feelfreefoods.co.uk.
Tags:
Gluten-Free
,
Interviews