In the kitchen with… Ella Woodward
We discover how a diagnosis of POTS led this inspiring chef to a life of clean eating…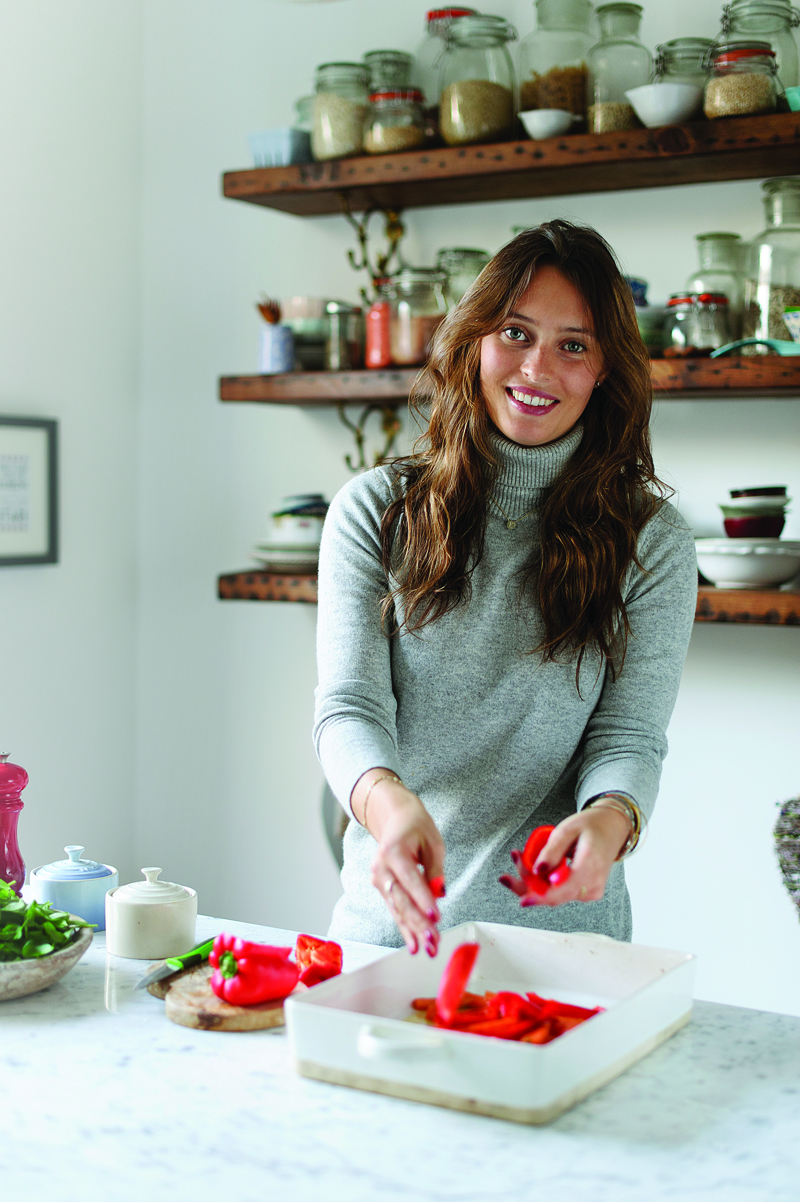 ELLA WOODWARD HAS BECOME most often referred to as Deliciously Ella over the last few months thanks to the success of her debut cookbook. Deliciously Ella achieved the highest first week sales for any debut cook book ever – and had to be reprinted six times before it even went on sale thanks to the level of pre-orders! We catch up with her to find out what lead her to follow the clean vegan diet that has captured the imagination of the nation…
When were you first diagnosed with Postural Orthostatic Tachycardia Syndrome (POTS)?
I was diagnosed in September 2011 after spending about four months in and out of hospital. The illness came on really suddenly though and within about a week I'd gone from totally normal to pretty much bed-bound.
What exactly is POTS?
It's a condition that breaks down your autonomic nervous system – so my body couldn't regulate my heart rate, blood pressure, digestive system, circulation etc. It's really not very fun!
How did you know there was a problem?
I looked like I was pregnant, had crazy heart palpitations, was too exhausted to move, and slept all the time.
How did your diet change after the diagnosis?
I didn't initially change my diet. For the first six months I just took a lot of medication and steroids, but that didn't work so I started to look for natural healing. I came across lots of people who had success healing illnesses through diet, so I decided I'd try that too. Overnight I switched to a natural, plant-based diet with no refined sugar, dairy, gluten, additives or meat.
How easy did you find the changes?
It was so hard to start with! I didn't know how to cook or what I should be eating, so it felt more like a diet and I really didn't enjoy it. Once I learnt how to cook and realised that this kind of food could be so delicious I started to fall in love with healthy eating.
Have you always been interested in food?
I always loved food and eating, but it wasn't until I had to learn to cook that I really started enjoying cooking. Now I love it as I find it so creative, but I'd never really thought much about it before. I was always more of a pesto pasta and cereal kind of girl.
Was there anything that you really missed?
To start with I really missed sugar. I'd been such a sugar monster growing up that it was really hard to suddenly go without it and I hadn't realised that I could make healthy alternatives. The first sweet recipe I made was for raw brownies and once I tried them I knew I wouldn't miss Haribo ever again as they tasted so good!
What were the biggest challenges you found from changing your diet?
Trying to persuade my friends and family that I wasn't mad and to show them that healthy, veggie food wasn't all about salad and juice! I cooked for them a lot to start with to show them how delicious it could be and now they all love it.
How long did it take you to get used to your new diet?
Once I started really experimenting in the kitchen and realising that healthy food was awesome, I'd say it took about two months. After this point I finally stopped liking the idea of fizzy sweets or refined sugar.
Have you ever been tempted to reintroduce anything into your diet?
Not at all. I really love the way I eat now – it tastes delicious and it makes me feel so amazing.
How do you make sure your dishes have plenty of flavour?
I use loads of herbs and spices, they're so important! Lots of turmeric, cumin, chilli, oregano, basil, garlic – adding these to a dish instantly brings it to life.
What ingredients could you now not live without?
All my spices, great olive oil, tahini and tamari for savoury cooking as they can make anything taste good! In sweet recipes I always come back to dates, raw cacao and almond butter – just the best combination of favour and texture!
How have people responded to your blog and book?
Really well. I never really expected anyone to read them, so I've been amazed and totally overwhelmed by the response – it's truly incredible to know that lots of people are enjoying my recipes so much!
Ella's book Deliciously Ella is out now published by Yellow Kite, £20.
Have a look at Ella's blog at www.deliciouslyella.com
Tags:
Interviews