Gluten-Free Christmas Heaven 2016
It's time to get magical. Your gluten-free Christmas begins here in our latest issue, where you will find 101 fantastic seasonal recipes, with an extra special helping of festive delights for you, your friends and your family.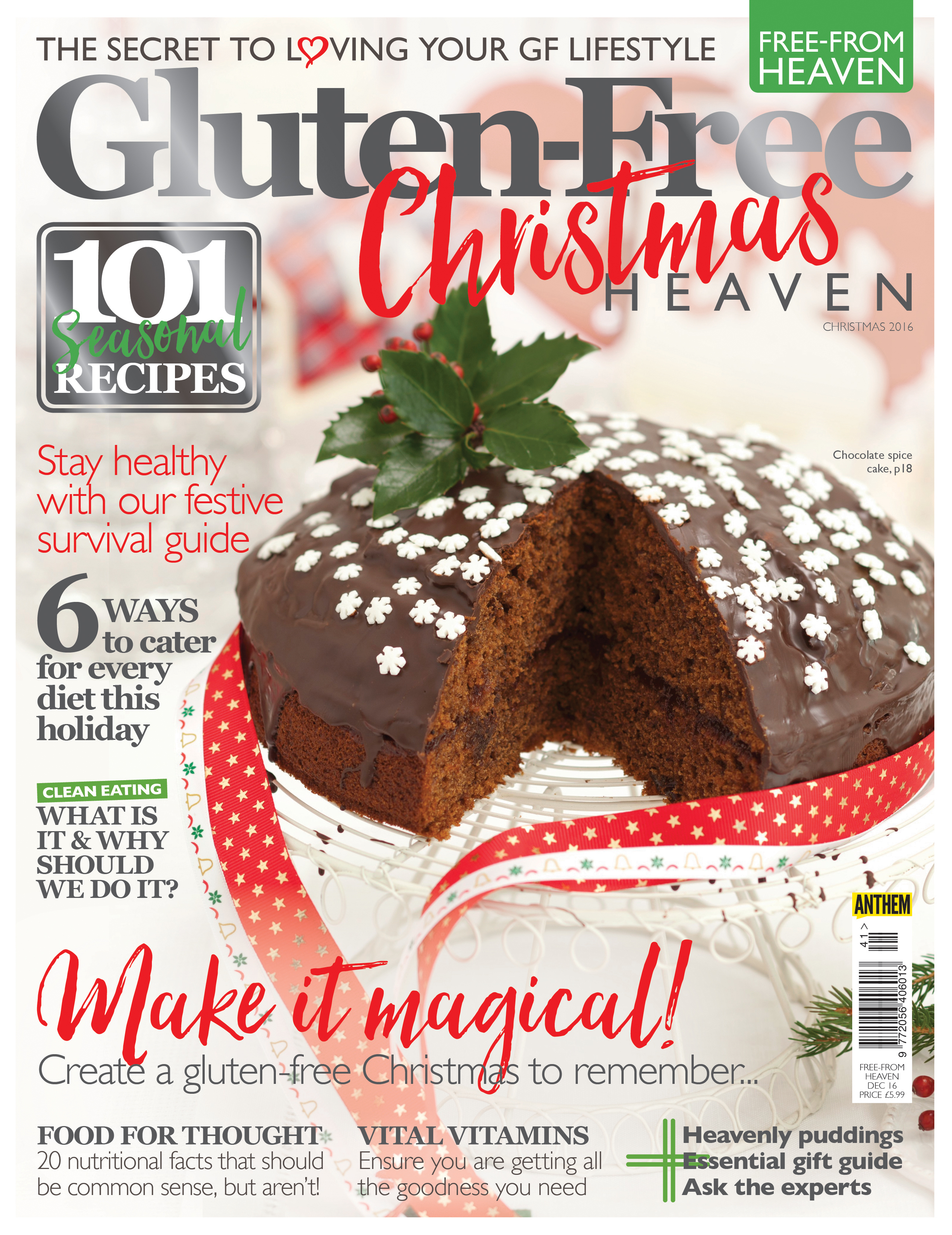 In this issue we also look at how to stay healthy over Christmas, how to cater for multiple allergies when hosting guests or entertaining, we examine which vitamins your body needs and where to find them and we also discover 20 nutritional facts that should be common sense, but somehow aren't!
We hope you have a tremendous Christmas and hopefully you'll find everything you need in this issue to help make it a massive festive success!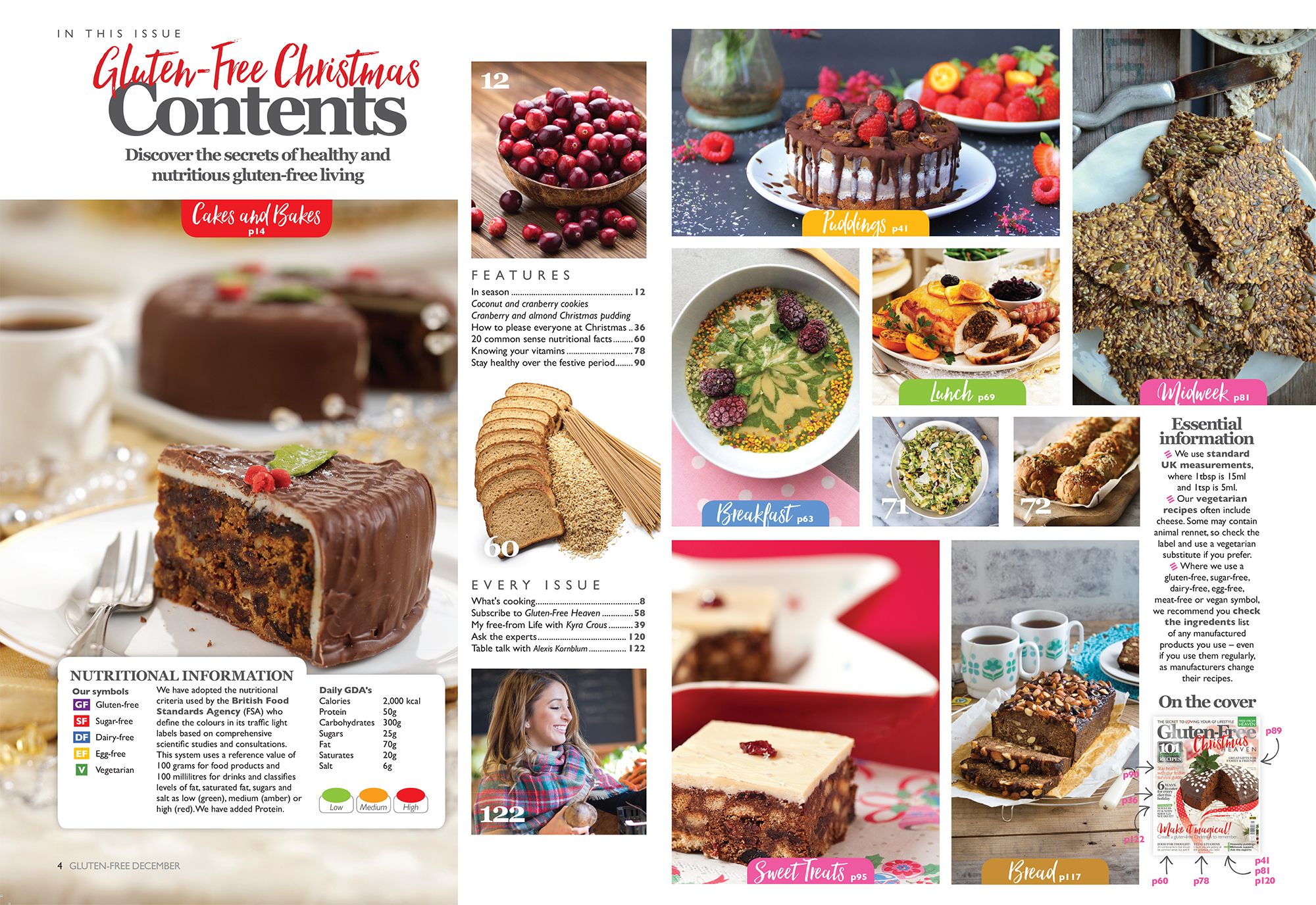 Pick up your copy of Gluten-Free Heaven at Asda, Morrisons, Sainsbury's, Tesco, Tesco Extra, Waitrose, M&S, WHSmith and Easons, or order online from us here. You can also download the digital edition here. 
Don't forget to visit our social media pages to get involved with your free-from community on Facebook, Twitter, Pinterest and Instagram to join in on all the gossip…