WIN! 1 of 10 Ultimate Chocolate Baking Bundles from Food Thoughts
WIN! 1 of 10 Ultimate Chocolate Baking Bundles from Food Thoughts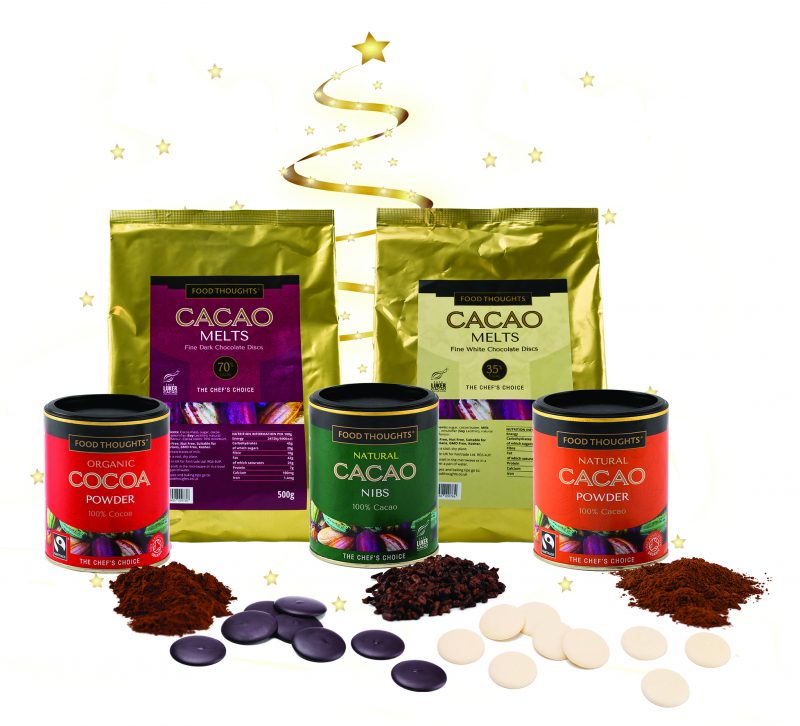 Perfect for creating amazing festive treats this Christmas, each bundle contains a delicious range of premium Cocoa and Cacao Chocolate Baking Ingredients worth over £20.
Bake, Melt, Sprinkle & Drizzle…. you can do it all with this fabulous collection of Food Thoughts Finest Chocolate Baking Ingredients – guaranteed to make your cakes and bakes simply delicious!
The whole range is 100% ethically sourced, gluten-free and enjoyed by chefs and bakers alike.
To enter, answer the question below. Good luck!
Visit www.foodthougths.co.uk for lots of delicious recipe ideas.
Once you've clicked Enter to Win, your entry has been submitted!
Comments
Tags:
Competition