WIN! 1 of 10 Ultimate Chocolate Baking Bundles from Food Thoughts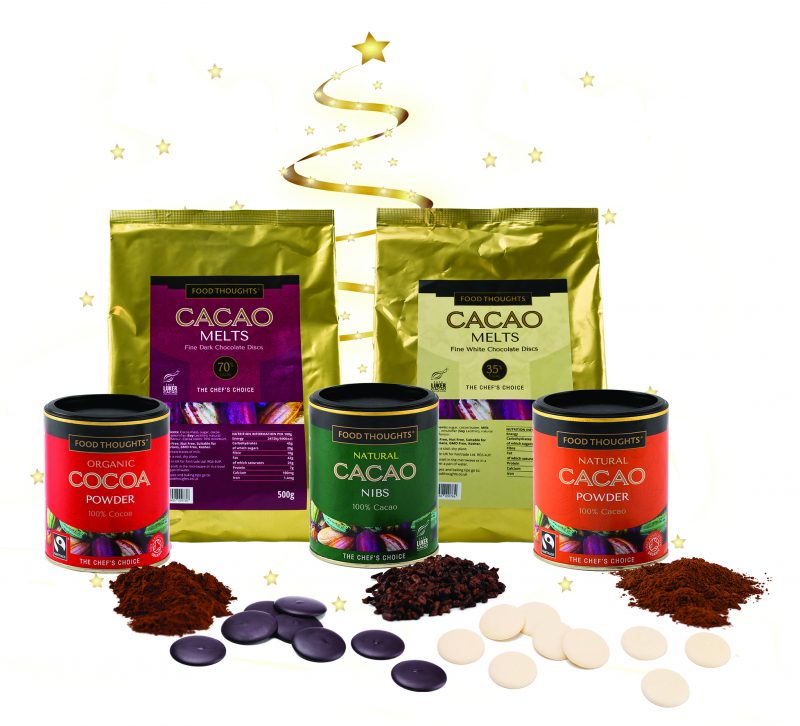 Perfect for creating amazing festive treats this Christmas, each bundle contains a delicious range of premium Cocoa and Cacao Chocolate Baking Ingredients worth over £20.
Bake, Melt, Sprinkle & Drizzle…. you can do it all with this fabulous collection of Food Thoughts Finest Chocolate Baking Ingredients – guaranteed to make your cakes and bakes simply delicious!
The whole range is 100% ethically sourced, gluten-free and enjoyed by chefs and bakers alike.
Visit www.foodthoughts.co.uk for lots of delicious recipe ideas.
Competition has now closed