Win the entire range of Glorious! soups
Win the entire range of Glorious! soups
Glorious's fresh range of SkinnyLicious soups are all less than 130 calories per portion. By drawing inspiration from every corner of the Globe, the soups are packed full of flavour.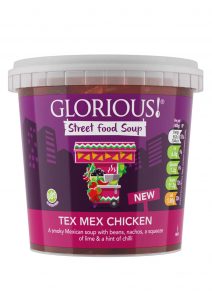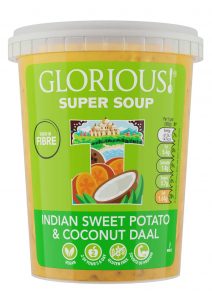 Experience the delicious soups yourself by entering our competition to win a package containing the Street Food, Super and SkinnyLicious ranges and some Glorious! goodies.
For more info, visit www.gloriousfoods.co.uk
Here's what's on offer:
3 x 400g pots of soup (one of each flavour in the Street food range)
11 x 600g pots of soup (one of each flavour in the Super & SkinnyLicious range)
1 x Glorious! branded large cool bag
1x Glorious! branded small cool bag
1x Glorious! branded scribble pad
1x Glorious! branded premium note pad
2x Glorious! branded pens
To win, click 'Enter Here' and answer the following question…
How many total pots of soup are we giving away?
a) 12
b) 13
c) 14
Competition now closed
Competition T&Cs: To be in with a chance of winning, simply submit your answer and details using the form above. Some prizes will be arranged with the winner after the competition has ended. Competition winners address and contact details will be sent to competition providers. These are needed for delivery purposes and will be deleted after being sent out. By ticking the newsletter box you will be automatically be added to the Gluten-Free Heaven email newsletter list, keeping you informed of news, special offers and promotions via email. Anthem Publishing will not pass on customer email addresses to any other companies. You may unsubscribe from these messages at any time. The editor's decision is final. The competition is open to UK residents over 18 only. Winners will be notified by email and will have five days to claim their prize before it is passed on to the runner-up. The full competition T&Cs can be found here on the Anthem Publishing website. Closing date 26th January 2020.
Tags:
Competition