Gluten-Free Advent Calendars 2019
Get ready for the festive season with some exciting gluten-free advent calendars!
We've put together a selection of the best gluten-free advent calendars available for Christmas 2019!
Chocolate
Nestle Milkybar
£1.50 from Tesco
Perfect fun for the kids.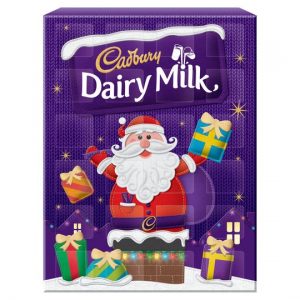 Cadbury Dairy Milk
The classic – you can't go wrong! For kids and adults alike.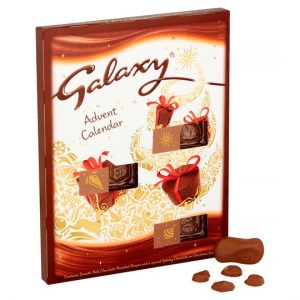 Galaxy
£2 from Tesco
One of the cheapest options, galaxy lovers will enjoy.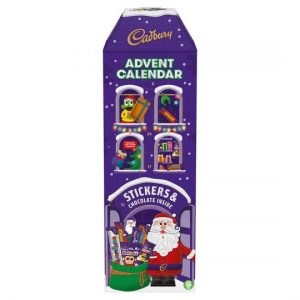 Cadbury 3D Advent Calendar
£8 from Tesco
Includes Cadbury classic chocolates and stickers.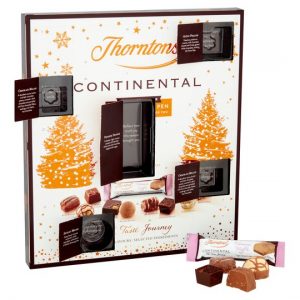 Thorntons Continental
£9 from Tesco
With 25 doors to open, there's a Christmas day treat for you to enjoy too.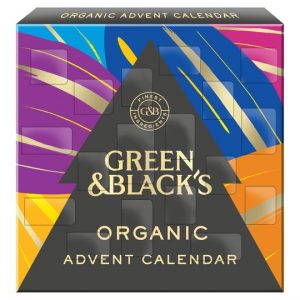 Green & Black's
£12 from Tesco
Assorted organic chocolates, including Butterscotch, Ginger Dark, Milk and 70% Dark.
Dairy-Free/Vegan Chocolate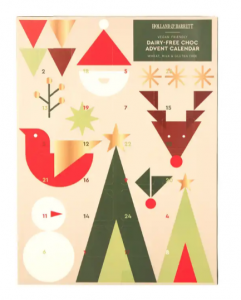 Holland & Barrett Milk Chocolate
£2.49 from Holland & Barrett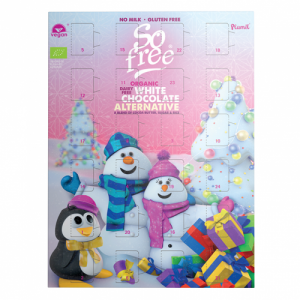 So Free White Chocolate 
£4.95 from The Vegan Kind Supermarket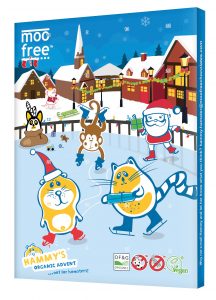 Moo Free
£4.99 from Amazon, Waitrose or The Vegan Kind Supermaket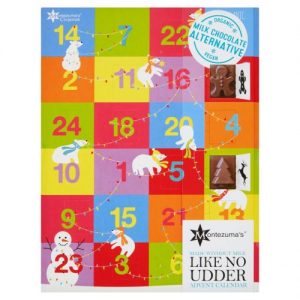 Montezuma's Like No Udder
£8.99 from Amazon or The Vegan Kind Supermarket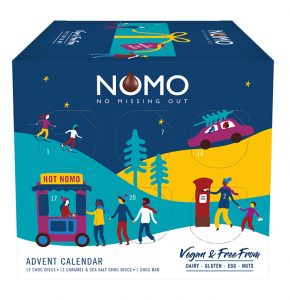 NOMO
£9.99 from Holland & Barrett
Exclusive to Holland & Barrett, this is filled with a selection of creamy choc discs plus a chunky choc bar to enjoy on Christmas day.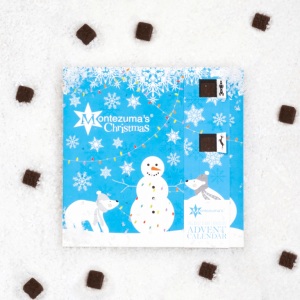 Montezuma's Dark Chocolate Calendar
£9.99 from Amazon or The Vegan Kind Supermarket
This calendar has a whopping 240g of pure Organic 73% Cocoa Dark Chocolate. Perfect for dark chocolate fans and those on a dairy-free diet!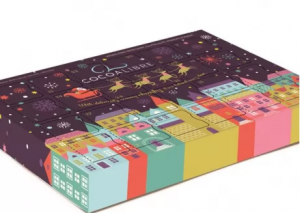 Cocoa Libre
£10.80 from Yumbles or The Vegan Kind Supermarket
Featuring 24 gorgeous rice milk chocolate shapes including reindeer, Santas, stars and Christmas trees. Free of gluten, dairy, nuts, peanuts and wheat, suitable for vegans and coeliacs: a delicious alternative to milk chocolate.
PLAYin CHOC Advent Calendar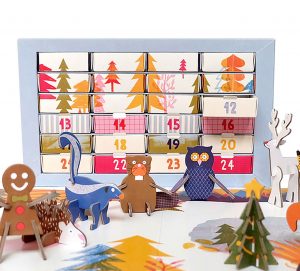 PLAYin CHOC cubes are made with just three natural and organic ingredients, which means they are gluten-free, soy-free, nut-free, suitable for vegans and contain no refined sugars. Voted the best calendar in both the Independent and BBC Good Food this year, the 24 drawer calendar is plastic-free and fully recyclable. Each day you get 1 x 10g choc, a character puzzle to build and an educational fact card. The sleeve of the calendar also turns into a fun playmat for the puzzle toys!
£55 from Ocado
Other Food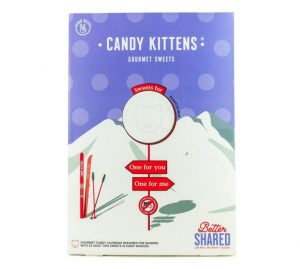 Candy Kittens
£10 from Amazon
If you're more a sweetie person then this is the calendar for you. You can also personalise this Advent Calendar by including a special message to your loved ones, this can then be revealed by scratching the silver sticker!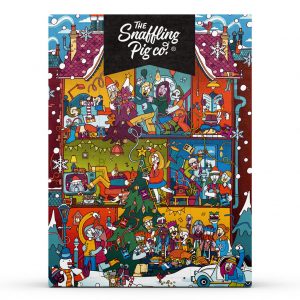 Snaffling Pig
£19.99 from Amazon
Pork Crackling advent calendar, which is A3 sized, now comes in a gluten-free version. It contains 24 8g packets of the GF flavours; Perfectly Salted, Low & Slow BBQ and Salt 'N' Vinegar (all of which have won Great Taste Awards).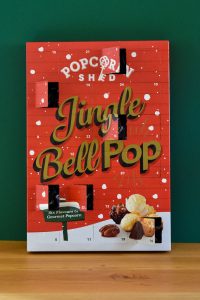 Popcorn Shed
£18.99 from Yumbles
Popcorn lovers rejoice as this calendar is the perfect way to try a wide range of gourmet popcorn, including pecan pie and salted caramel.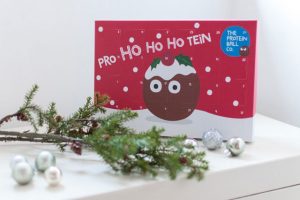 Protein Ball Co.
£24.99 from Amazon
For a healthier option, why not get the no-added-sugar protein ball calendar, with eight flavours, including a special festive flavour for door number 24.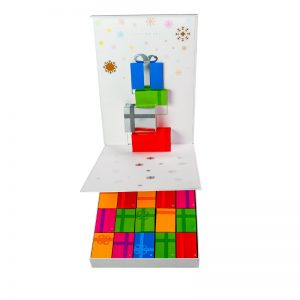 Belinda Clark Marshmallows 
£30 from Yumbles
Boutique confectioner Belinda Clark has launched a premium re-usable Marshmallow advent calendar. The hand-made gourmet marshmallows have flavours such as salted caramel, passion fruit and seasonal gingerbread. Each is individually boxed and comes with a deluxe hot chocolate spoon. The re-usable nature of the calendar is a great touch!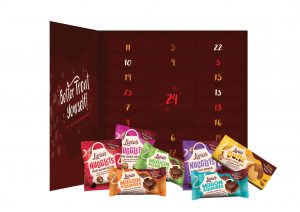 Livia's 
£39.99 from Selfridges
For a special treat, Livia's calendar is a fun option, with all-natural dairy-free ingredients. Last year's calendar sold out, so snap it up quick.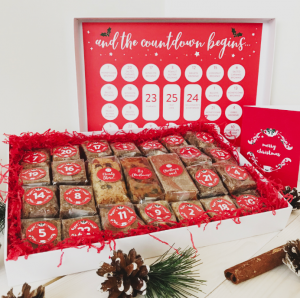 Gluten-Free Brownies
£69.00 from Yumbles
What better way to count down to Christmas than with a different brownie flavour to taste each day… because Christmas is the only time you can get away with eating a brownie every day! The Advent Box contains all of our most popular festive flavours – Baileys, Nutella, Triple Chocolate, Honeycomb, Salted Caramel, Chocolate Orange, Coconut and Peanut Butter.
Getting in the Christmas spirit? Take a look at all our Christmas posts for some inspiration!
Follow us on Facebook, Twitter and Instagram for all the latest recipes, news and features from Gluten-Free Heaven.
Tags:
Chocolate
,
Christmas
,
Gluten-Free Christmas