Are you a looking for a Christmas present for a gluten-free loved one? What about giving them one of the top gluten-free cookbooks?
Gift ideas can be difficult, but a cookbook can be a nice present to kick-start the new year. New year, new recipe ideas!
---
Newbies and General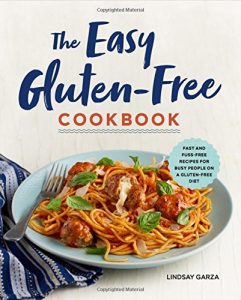 The Easy Gluten-Free Cookbook
Fast and Fuss-Free Recipes for Busy People on a Gluten-Free Diet. Inside this gluten free cookbook you'll find: Gluten Free Meals Made Easy–Get in and out of the kitchen with recipes requiring just one pot or pan, 30-minutes, or 5-ingredients. Something for Everyone–Find substitution tips for making your meal paleo, dairy-free, nut-free, or vegan. Gluten Free Guidelines–Learn everything you need to know about how to prep and cook for your lifestyle with this gluten free cookbook.
From £13 on Amazon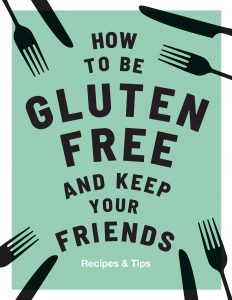 How to be Gluten-Free and Keep Your Friends
How to be Gluten-Free and Keep Your Friends helps you to go about your life without compromises, excuses or apologies. Instead, you'll be armed with 50 fresh, exciting and globally-inspired gluten-free recipes you can cook for yourself, your friends and your family (without hearing any complaints!), as well as tips, tricks and hacks for being a better more easygoing gluten-avoider.
From £9 on Amazon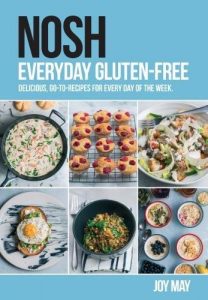 NOSH Everyday Gluten-Free
Delicious, go-to-recipes for every day of the week. NOSH Everyday Gluten-Free is packed with fresh new recipes to inspire you on your gluten-free journey. With photos with every recipe and hassle-free recipes, you will know exactly what you are aiming for and have to tools in order to get there. Take the hard work out of gluten-free cooking. Cook hassle-free, everyday recipes
From £8 on Amazon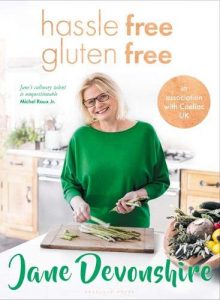 Hassle Free Gluten Free
In her debut cookbook, Jane Devonshire presents 100 delicious recipes guaranteed to make you feel good, and wow family and friends. This beautiful book is published in association with Coeliac UK, celebrating their 50th anniversary. In chapters such as nibbles and small dishes or dinner and food for guests, Jane offers recipes from soups and dips to casseroles, arancini and delicious salads. Desserts include Chinese-style caramelized pineapple and a much-loved classic of steamed sponge pudding, while Jane also includes a chapter on baking (notoriously tricky for those on a gluten-free diet), from brownies to muffins and everything in between.
From £12 on Amazon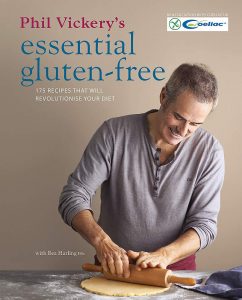 Phil Vickery's Essential Gluten-Free
Since Phil Vickery published his first gluten-free book in 2009, the number of people opting to go gluten-free has risen dramatically – 13% of the UK population now say they avoid gluten. A notoriously restrictive diet, it can seem the end of exciting food, but Phil uses his Michelin-starred cooking talents and simple, honest ingredients to create dishes that everyone in the family can eat – including the pizza, bread, pasta, cakes and biscuits that you thought you would never enjoy again. The 175 delicious recipes take their inspiration from cuisines around the world and range from Lasagnette with Asparagus and Tomatoes to Easy Pad Thai Noodles and American-style Pancakes with Pears and Almonds.
From £13.99 on Amazon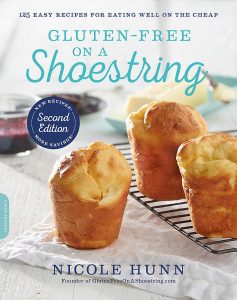 Gluten-Free on a Shoestring
In Gluten-Free on a Shoestring, savvy mom, beloved blogger, and gluten-free guru Nicole Hunn shows how every gluten-free family can eat well without breaking the bank. In this new edition of Nicole's beloved, most popular cookbook, you'll find 125 tried-and-true favourites, inexpensive gluten-free recipes – plus fifteen brand new recipes! – for dinners, desserts, comfort foods, and more. An anchor of the book is Nicole's top money-saving secrets, which will be updated throughout. With family-friendly advice on the best values and where to find them, meal planning strategies, and pantry-stocking tips, Gluten-Free on a Shoestring is the go-to guide to eating g-f well – and on the cheap.
From £9.99 on Amazon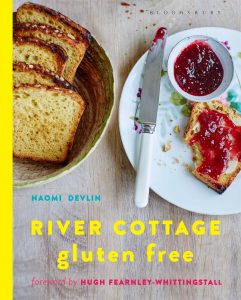 River Cottage Gluten Free
River Cottage Gluten Free provides the tools you need to gain inspiration and navigate mealtimes. Nutrition expert Naomi Devlin gives clear advice for gluten-free eating – including detailed guidance on alternative flours, methods of fermentation and delicious baking ideas. She offers 120 ingenious recipes for breakfasts, bread, pastry, soups, salads, snacks, main meals and puddings.
From £10 on Amazon
---
Baking and Fun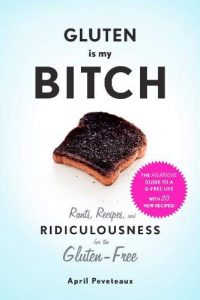 Gluten is my Bitch
Rants, Recipes, and Ridiculousness for the Gluten-Free – small warning, this is an American focused book. Living gluten-free is not a whole lot of fun, but at least April has managed to make it funny. Gluten Is My Bitch is a brutally honest, entertaining look at what living a g-free life entails. Gluten-free folks need this truth-telling just like pregnant ladies needed The Girlfriends Guide to Pregnancy! As an antidote to the tragic news that, no, you will never eat regular donuts again, April provides 60 gluten-free comfort food recipes that will make even the most frustrated gluten-intolerant smile with relief.
From £7 on Amazon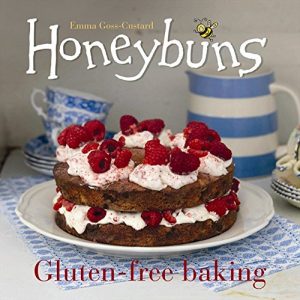 Honeybuns Gluten-free Baking
Gluten-free bakes can be every bit as delicious as traditional treats. With a little know-how from Honeybuns, you can enjoy gorgeous cakes, muffins, brownies, flapjacks, biscuits and puddings that contain no wheat or gluten. You'll find all your favourite teatime bakes, from Lemon drizzle cake and A very chocolatey cake to Baked apple muffins and Heathcliff brownies. There are lots of puddings too, including Baked lemon cheesecake, Chocolate and raspberry tartlets, Peach and raspberry roulade and Chocolate lime pie. Packed with practical tips and with a guide to ingredients, this book gives you all the inspiration and advice you need to make your baking gluten-free and gorgeous!
From £10 on Amazon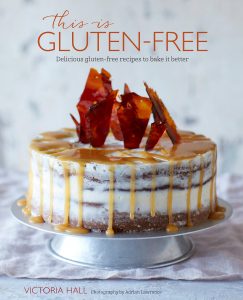 This is Gluten Free!
Whether you lead a gluten-free lifestyle, need to cater for a friend who is gluten-free or coeliac, or want to try something different, this book will prove useful for anyone looking to bake without gluten. Starting with the Basics, Victoria guides you through the dos and don'ts of keeping a gluten-free kitchen. To the seasoned baker, much of this section will already be second nature. To those new to the whisk, she advises you read it with a cup of tea and a biscuit – it's not rocket science, just some useful tips and after a few hours spent at the oven, as your baking instinct develops, you'll feel like you've known it all along. Next up, Victoria guides you through failsafe recipes that work every time. There's so much to choose from, you needn't tell your guests, and they'll never guess that This Is Gluten-free!
From £6 on Amazon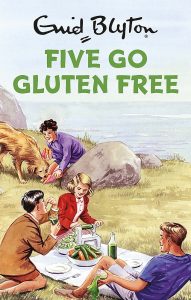 Five Go Gluten Free (Enid Blyton for Grown-Ups)
Enid Blyton's books are beloved the world over and The Famous Five have been the perennial favourite of her fans. Now, in this new series of Enid Blyton for Grown-Ups, George, Dick, Anne, Julian and Timmy confront a new challenge: is it possible to get a good gluten-free cream tea.
From £3.49 on Amazon
---
Health-conscious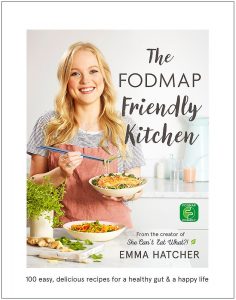 The Fodmap Friendly Kitchen Cookbook
100 easy, delicious, recipes for a healthy gut and a happy life. Chosen by the Telegraph and the Evening Standard as one of the best healthy eating books of 2017. Backed by the official FODMAP Friendly team and with more than 100 quick, easy and modern recipes, diet information and personal stories for those that have run out of answers and feel 'they can't eat anything', Emma shows you how to create delicious meals and look after your gut in today's stress-filled, modern lifestyle.
From £7.99 on Amazon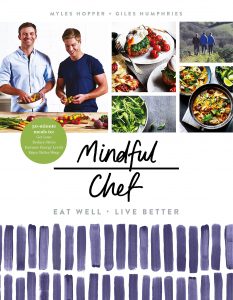 Mindful Chef
30-minute meals. Gluten free. No refined carbs. Maximum of 10 ingredients. Healthy eating has never been easier. Myles Hopper and Giles Humphries, a nutritional coach and health food duo from Devon are the founders of Mindful Chef, the UK's favourite healthy recipe box service. Each week they deliver delicious ingredients and recipes to thousands of households, including sporting stars Victoria Pendleton and Andy Murray. Here, in their first book, Myles and Giles share 70 delightful and easy-to-make dishes that are nutritionally proven to boost your health and wellness.
· Each meal can be made in 30 minutes and has a maximum of 10 ingredients.
· All recipes are gluten-free and contain no refined carbs or sugars.
· From breakfast through to dinner – with some guilt-free snacks in between.
From £9.99 on Amazon
---
Kids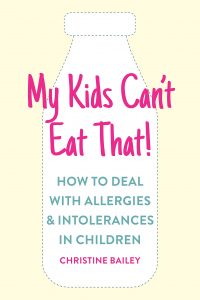 My Kids Can't Eat That!
Award-winning functional nutritionist Christine Bailey has been pioneering allergy-free cooking for years. As a mother of three children with autoimmune conditions, Christine understands the effect food reactions can have on all aspects of you and your child's day-to-day life. This friendly, no-nonsense guide is everything you'll need to take a functional, holistic approach to food allergies or intolerances in your child. In simple language, Christine helps you make sense of the diagnosis, explaining the difference between food allergies, intolerances and sensitivities. Learn where the 14 major allergens occur – the obvious and hidden triggers – and ensure your child maintains a healthy diet with all the nutrients they need. And of course, 60 delicious, family-friendly allergen-free recipes prove that you and your child can still eat well. With simple, practical advice on eating out, travel, shopping and more, plus sympathetic advice on how to deal with schools, babysitters and other parents, this is the book that parents have been waiting for.
From £10 on Amazon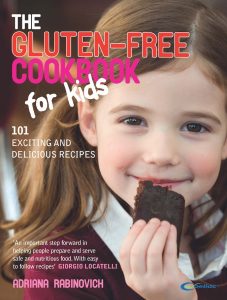 The Gluten-free Cookbook for Kids
Having to follow a gluten-free diet can be a daunting prospect for children and young adults – they feel isolated at a time when their friends are enjoying everything from bread, pizza and pasta, to crisps, cakes and biscuits. Yet with supermarkets now stocking many gluten-free ingredients, you can make versatile, healthy and enticing gluten-free meals that will appeal to all the family. Based on recipes created for the author's own daughter, The Gluten-free Cookbook for Kids includes: Over 100 recipes from crispy chicken nuggets and quick pizza to birthday cupcakes and peanut butter cookies; Top Ten kids' favourite dishes; A list of store cupboard essentials; Creative ideas for special treats, healthy snacks and lunchboxes; Top tips for eating out, travelling and school trips. The Gluten-free Cookbook for Kids will solve many of your mealtime dilemmas and help your child to learn what they can and can't eat. An essential guide for any gluten-free family.
From £4.99 on Amazon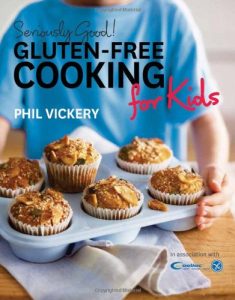 Gluten-free Cooking for Kids
The symptoms of coeliac disease in children typically appear three to five months after first consuming gluten-containing foods. Symptoms may include poor appetite, irritability, vomiting and diarrhoea. If left untreated, coeliac disease can lead to malnutrition, osteoporosis and, particularly worrying in children, stunted growth and development. It is therefore important to introduce a gluten-free diet to your child as soon as they're diagnosed. Phil Vickery has developed 70 scrumptious dishes suitable for children of all ages – from babies to toddlers to school-age kids. Baby recipes include Potato Moussaka and Pink Poached Salmon, while toddlers will smile when fed Minty Peas with Lamb or Lemon Chicken, Sweetcorn and Tarragon. One of the hardest parts of cooking for children on a gluten-free diet can be the pressure to prepare a healthy lunch that is 'just like everyone else's'. You can send your kids off to school with Phil's Quesadilla, Berry Smoothie or Chocolatey Peanut Butter Crispy Rice Treat and they'll be the envy of all their friends.
From £12.99 on Amazon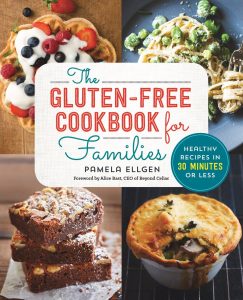 The Gluten Free Cookbook for Families
In The Gluten-Free Cookbook for Families, Pamela shares her family-friendly, gluten-free solutions with you! Enjoy the simple, healthy, budget-friendly recipes in this gluten-free cookbook that meet your gluten-free eater's dietary needs while meeting everyone's craving for scrumptious home cooking. No time? No worries! The recipes in this gluten-free cookbook can be made in 30 minutes or less. From breakfast, lunch, and dinner to sides, sauces, and snacks―you'll never be without options with 150 tasty gluten-free recipes to choose from. Where there's one dietary restriction there's likely more. This gluten-free cookbook provides multiple substitutions for avoiding the Big 8 allergens. Nearly all recipes can be made with your basic kitchen appliances using everyday ingredients. Special recipes that require ingredients that are more expensive than others, but worth it for special occasions, are clearly labelled "Splurge-Worthy." The Gluten-Free Cookbook for Families is your essential resource for serving quick, healthy, affordable, gluten-free meals that offer the variety and flavours your family will love.
From £13 on Amazon
---
Dairy-Free and Vegan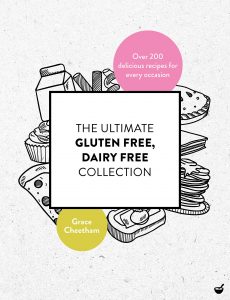 The Ultimate Gluten-Free, Dairy Free Collection
An essential cookbook for anyone catering for gluten free or dairy free diets. Packed with delicious, family-friendly recipes, this is the only book you will ever need to eat well. Delicious gluten free and dairy free meals for every occasion, including recipes for energizing breakfasts, light lunches, vibrant salads, weeknight classics and weekend showstoppers. Rediscover your favourite foods, with a whole host of mouthwatering baking recipes from breads and biscuits to indulgent desserts and cakes. Easy-to-use symbols mean that catering for coeliacs and special diets, as well as vegetarians and vegans, has never been easier. The most comprehensive collection of recipes from one of the leading experts of free from cooking.
From £5 on Amazon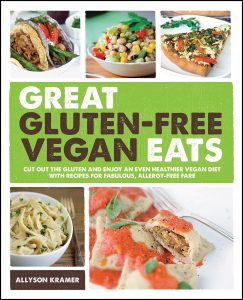 Following a plant-based, gluten-free diet is one of the healthiest lifestyle choices around, yet it can be a challenge to create meals that not only match your needs, but taste delicious too. But not any longer! Great Gluten-Free Vegan Eats shows you exactly how to create compassionate and wheat free recipes that are impressive enough for even the most seasoned foodie. Full of fresh and all-natural ingredients, the 101 fully-photographed, scrumptious recipes you'll find inside prove that eating vegan and gluten-free doesn't have to be a sacrifice, but a delight! From tempting appetizers, to hearty mains, to luscious desserts, you'll find dishes to suit your every need and craving.
From £6 on Amazon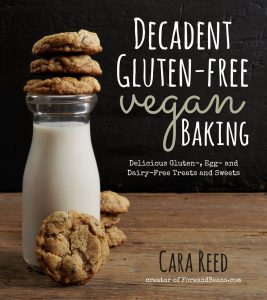 Decadent Gluten-Free Vegan Baking
Baking delicious, one-of-a-kind desserts is one thing, but when those desserts put the exclamation point on healthy by being gluten-free AND vegan, now that's something everybody can enjoy. And Cara Reed, creator of ForkandBeans.com, is sharing over 100 amazing and easy gluten-free vegan recipes, using tasty substitutions such as almond milk, soy butter, coconut oil and nut-based cream, so your treats can be the star of the show in any setting. Decadent Gluten-Free Vegan Baking allows you to bake French macaroons, cinnamon coffee cake, Foccacia bread, Pop Tarts, Doughnuts and Cheez-Its to name a few. So whether you're gluten-free, vegan or just looking to try something a little more nutritious, this book has it all.
From £8.99 on Amazon
*Please note this post contains affiliate links.
Follow us on Facebook, Twitter and Instagram for all the latest recipes, news and features from Gluten-Free Heaven.