Gluten-Free Christmas Puddings 2019
Here's your guide to the gluten-free Christmas puddings available in shops and supermarkets this year!
Getting your pudding right can make or break Christmas dinner. Make sure you get it right, with one of these gluten-free Christmas puddings…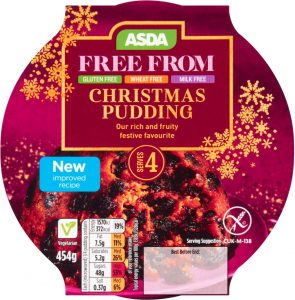 Asda
£3.00 for 454g
Our rich and fruity festive favourite. Gluten, wheat and milk free. No artificial colours, flavours or hydrogenated fat. Vegetarian.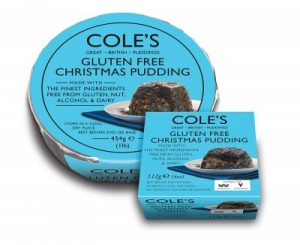 Coles
£8.99 for 454g
Made with the finest ingredients, free from alcohol, nuts, dairy and gluten. Shelf life: 2 years from the date of manufacture. Suitable for vegetarians.
Find it: on Amazon.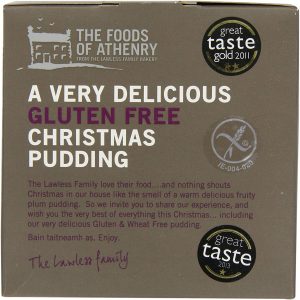 The Foods of Athenry
£10.50 for 400g
Very Fruity Christmas Pudding. Gluten & Wheat Free. Contains no additives or preservatives. Crossgrain approved product.
Find it: on Amazon.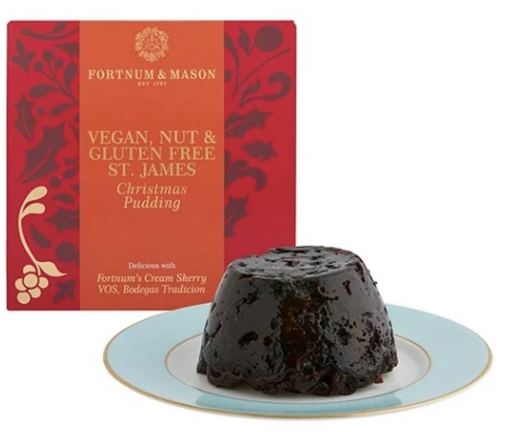 Fortnum & Mason
£12.95 for 454g
Packed with dried fruits, glace cherries, dates and festive spices, this delicious free-from pudding will ensure that no one has to miss out on a little Christmas magic. The fruits are soaked in Fortnum's Cognac and Pusser's Full Strength Navy Rum. Pair with our Cream Sherry Blend.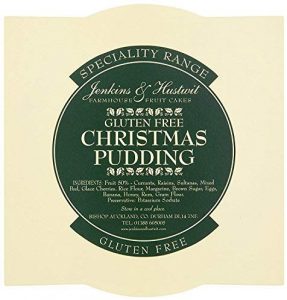 Jenkins and Hustwitt
£10.49 for 392g
Tasty and delicious Christmas pudding. Helps to maintain the lovely moist texture the distinctive quality and flavours. Using only natural ingredients. Hand made pudding. Product of the UK. Gluten Free.
Find it: on Amazon.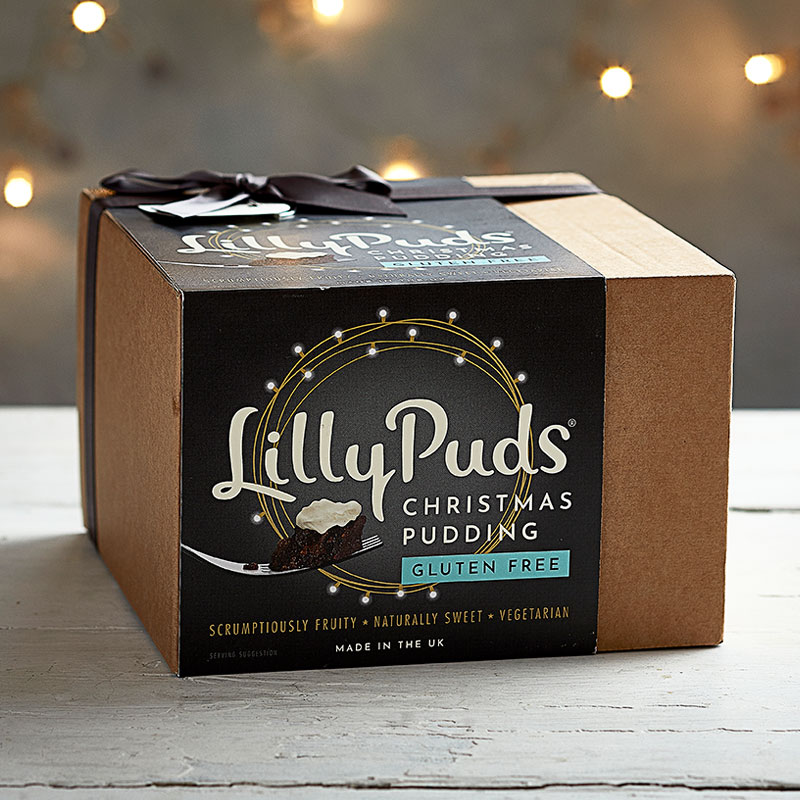 Lilly Puds
£12.85 for 454g or £19.95 for 908g
Our LillyPuds Christmas Puddings are scrumptiously light and fruity with a minimum of 50% fruit and no mixed peel. This Christmas pud is so laden with fruit, brandy and ale, we only need to add a 5% sugar to the mix to produce a delicious dessert fit to grace any festive table. Traditional pudding recipe modified for those choosing a Vegan and or Gluten Free diet. Finest vine fruits, apples, apricots, almonds and ginger blended with vegan/gluten free ale and brandy.
Find it: Amazon, Yumbles, Ocado and Health Food Shops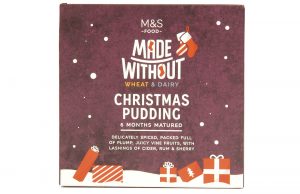 Marks and Spencer
£4 for 454g
Gluten free Christmas pudding with dried vine fruits, brandy soaked cherries and nuts, enriched with brandy, cognac, cider and port.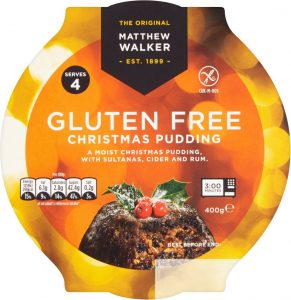 Matthew Walker
From £4.99 for 400g
A moist Christmas pudding with sultanas, Rum & mixed spice.
Find it in: Holland & Barrett, Ocado or Amazon.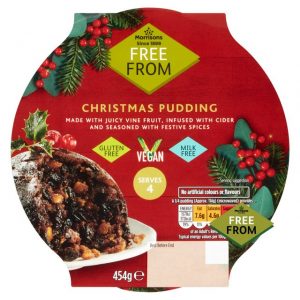 Morrisons
£3 for 454g
Made with juicy vine fruit, infused with cider and seasoned with festive spices, Gluten and milk-free, No artificial colours or flavours, Vegan.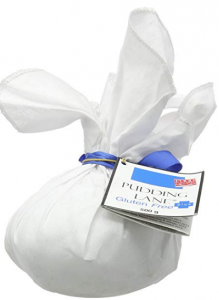 Pudding Lane
£13.25 for 500g
A classic Christmas pudding, boiled-in-the-cloth, moist tasting and full of fruit for natural sweetness including; fresh local free range eggs and rice flour without gluten, no added sugar and no artificial sweetner. Ingredients are GM Free, no artificial colours, flavours or preservatives. This Christmas pudding is also dairy free and lactose free, and is suitable for coeliacs, diabetics and vegetarians.
Find it in: on their website or Amazon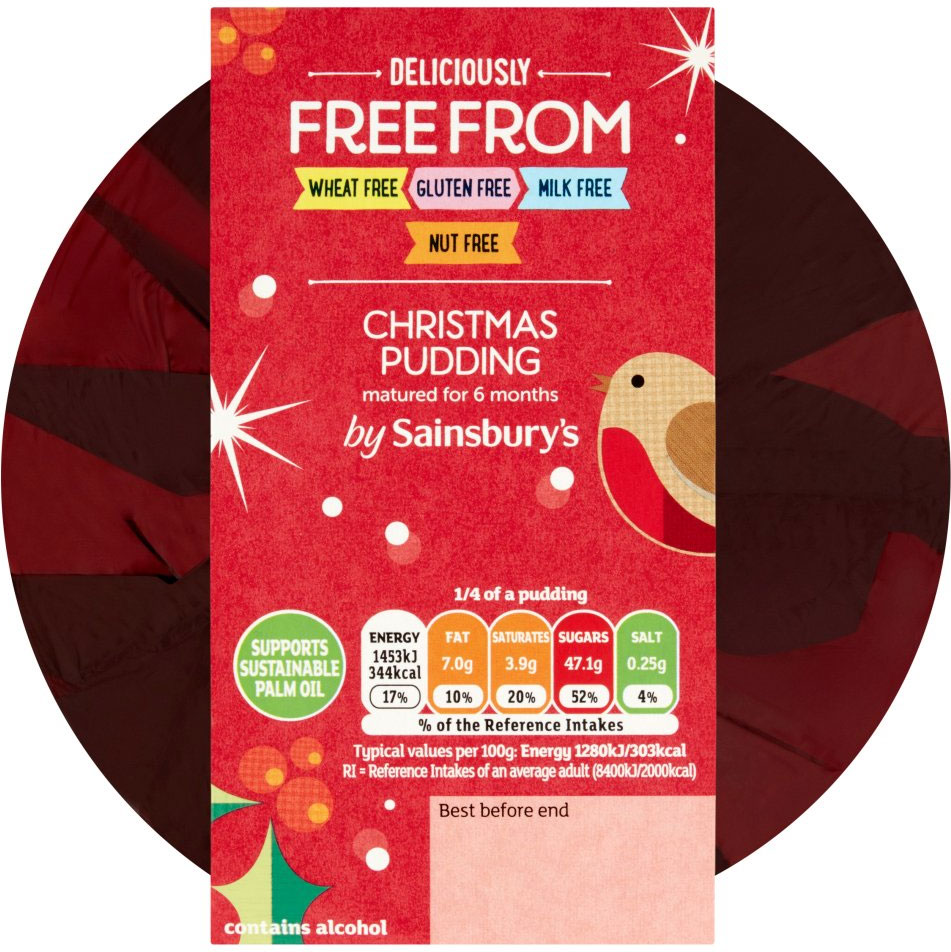 Sainsbury's
£4 for 454g
Christmas Pudding made with currants, raisins, cider and rum. A rich and fruity pudding, infused with cider and rum. Wheat Free, Gluten Free, Milk Free, Nut Free.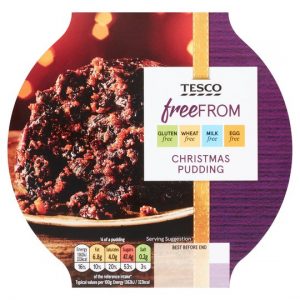 Tesco
£3.75 for 400g
6 Month Matured by Christmas day, gluten-free Christmas pudding made with vine fruits and cider.Free from milk, gluten, wheat, egg, peanuts and tree nuts. Suitable for vegans.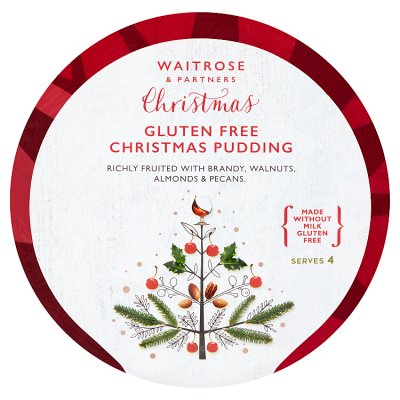 Waitrose
£5.00 for 400g
Gluten free Christmas pudding with cider, made without milk
Follow us on Facebook, Twitter and Instagram for all the latest recipes, news and features from Gluten-Free Heaven.
Comments
Tags:
Christmas
,
Gluten-Free Christmas
,
Gluten-Free Dessert
,
Products