The best gluten-free Christmas pudding
Christmas is fast approaching and that means Stir-Up Sunday isn't far away. Harking back to Victorian times, Stir-Up Sunday occurs on the final Sunday before Advent and this year it takes place on November 26th. Traditionally Stir-Up Sunday sees the stirring and steaming of Christmas puddings, but, what happens if you're gluten free? Well, Too Good To Be Gluten Free's creator, Sam Benjamin, offers up a tasty recipe ensuring all those who are gluten free, can enjoy Stir-Up Sunday with this fantastic recipe.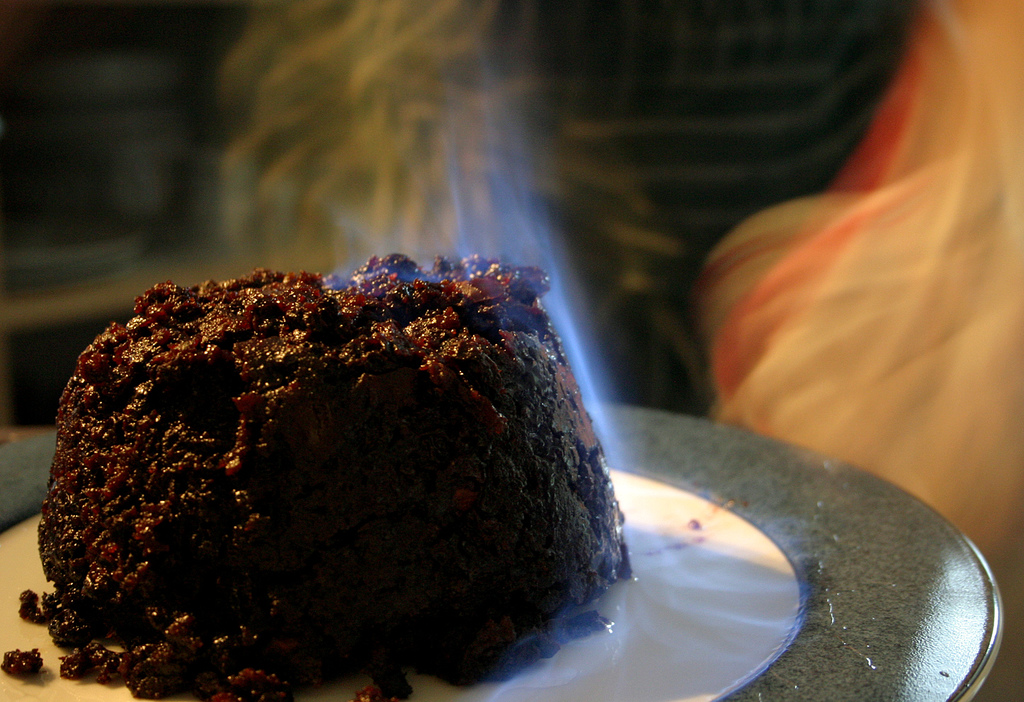 The best gluten-free Christmas pudding
Recipe by Sam Benjamin from Too Good To Be Gluten Free. 
Ingredients
110g brown sugar
Two tablespoons of mixed spice
One tablespoon of ground Ginger
One quarter of a tablespoon of gluten-free Nutmeg
One pinch of gluten free Cinnamon
Grated zest of half a large lemon
Grated zest of half a large orange
50ml of orange juice
Two table spoons of rum
70ml of gluten-free wine
55g of golden linseed, ensure this is ground to a powder
150g of glaced Ginger
50g sultanas
50g raisins
50g currants
50g of chopped apple
75g walnuts (optional)
50g gluten free flour
Pinch of baking powder
60g free-from spread, includes basin usage
90g of gluten free white breadcrumbs
Method
Firstly, we advise you start the pudding process the day before you want to bake.
Now, take a good sized mixing bowl, grease it and throw in all of your ingredients, that's right, all of them! But, we would say add the gluten free wine last. After that, it's time to mix all of the ingredients together.
Traditionally, when mixing, you can have the family around and make a wish, but, if you're making a pudding for a Christmas day treat, it will have to be you who makes the wish.
The mixture should have a fairly sloppy consistency, to test this, take a spoon and watch it slide off. If you feel it needs more liquid, add more wine or two more table spoons of rum.
Once you're happy, tip the mixture into a pudding bowl and pat it down firmly with a wooden spoon.
A more complex stage, you firstly have to cover it in baking paper and then in tin foil. Of course, both need to be circular shapes.
Now, a vital part, take string and wrap the string tightly around the bowl, you may need assistance with this!
It also helps to tie string across the top, making a handle. The handle really does help later in the process.
You now need to place your pudding in a steamer set over a saucepan filled with simmering water. Steam for approximately eight hours.
Ensure to keep an eye on your boiling water and do top up if it's running low, the water must always be boiling.
Once the pudding is steamed, allow it to cool, and remove the paper and foil before replacing with fresh ones.
Don't forget to create a handle with string for ease.
Now, for now, that's all, as your Christmas pudding is ready for the big day. Ensure to keep the pudding in a cool place away from the light.
Christmas Day
Christmas Day is here and it's time to prep the pudding ahead of lunch!
Firstly, take a saucepan and fill it ¾ full with boiling water, place on the heat and when it comes back to the boil, place your steamer on top of the pan and allow to simmer.
Now, take your Christmas pudding, place in the steamer cover and leave it for approximately two hours.
Similar to last time, remember to top up the water and ensuring it's always boiling.
And that is it! Your pudding is ready to serve, a little tip, once you've removed the pudding from the steamer and taken off the wrapping, slide a palette knife around the pudding and allow it to slide out on to a plate.
Now, if Christmas puddings aren't for you but you have a sweet tooth, here are some tasty gluten free alternatives that you can indulge in:
Too Good to be Gluten Free's Dark Chocolate & Salted Caramel tart – Indulge in velvety rich dark chocolate and salted caramel cream, lightly dusted with cocoa powder settled in a blind baked crisp and buttery chocolate pastry. Available at www.toogoodtobe.co.uk
Toblerone Gluten Free Almondy Chocolate Cake – Toblerone Chocolate cake combines naturally tasty almond bases with rich chocolate cream and smooth milk chocolate mousse. Topped with a generous sprinkle of Toblerone chunks, all deliciously smothered with milk chocolate. Available at Ocado.
Genius Blueberry Muffins – Bright, bold and berry filled, these muffins are quick, easy and a real treat! Available at Tesco.
For more delicious recipes, check out www.toogoodtobe.co.uk/recipes.
Tags:
Christmas
,
Gluten-Free
,
Gluten-Free Christmas
,
Gluten-Free Recipes
,
Recipes