Date Scones
As the days grow shorter and cooler, there's nothing better to snuggle up with than an hearty scone, with lashings of soy-cream and fruity jam. These gluten, sugar, dairy-free and vegan date scones will certainly hit the spot!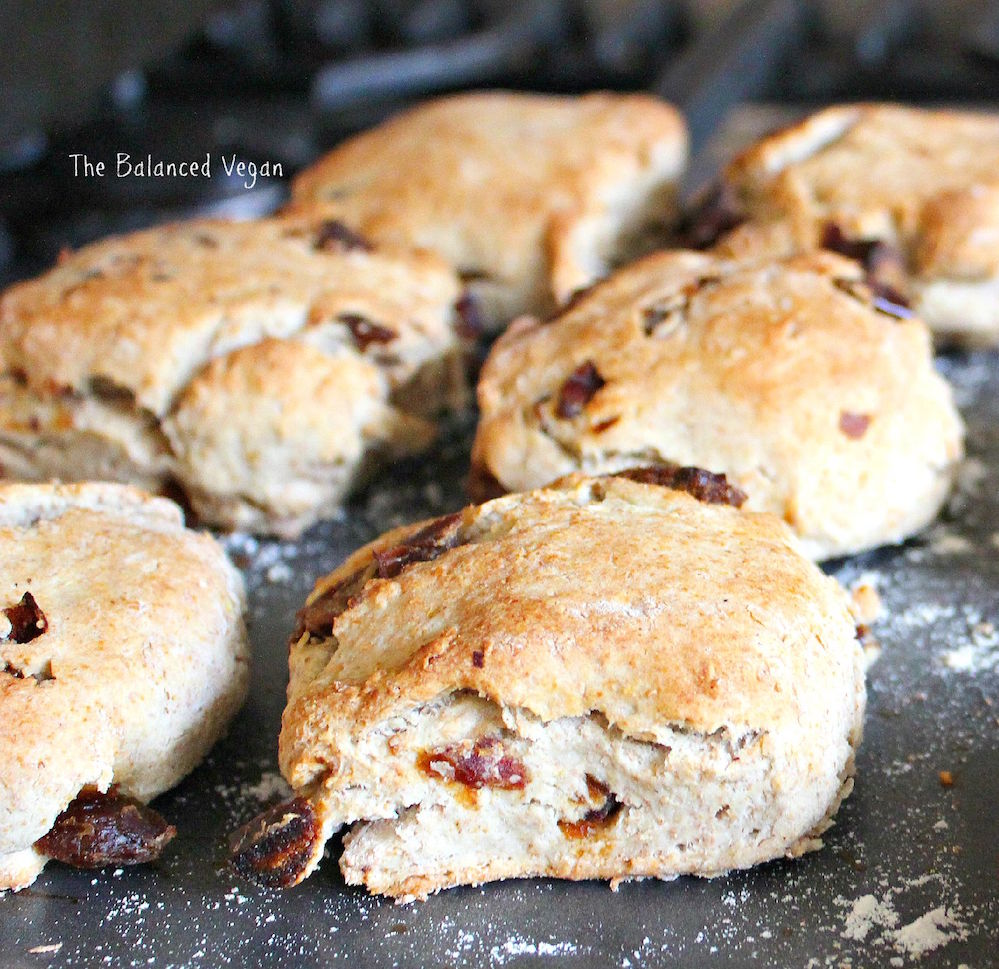 Gluten-Free & Vegan Date Scones
By April-Tui Buckley (www.thebalancedvegan.com)
Serves 9 | Prep 15 mins | Cook 15 mins |
GF SF DF EF V MF
Ingredients
3 cups flour- I used 2 cups buckwheat, 1 cup spelt ( replace this for 100% GF with preferred flour ), both stoneground
5 teaspoons gluten free baking powder
50g coconut oil
pinch Himalayan pink salt
1- 1 1/2 cup brown rice milk
1 cup chopped dates
Some orange juice and extra milk
Method
Preheat oven to 230C and place non stick tray inside to heat.
Sift dry ingredients in a large bowl.
Add the coconut oil by hand and rub into the flour between your fingertips.
Add the milk in stages and mix quickly with a knife. Do not over-mix.
Mix in chopped dates.
Turn out onto floured surface and roll out to about 3/4 inch thick.
Cut into nine even scones with a knife or cutter.
Remove tray from oven, sprinkle with flour and place scones on tray carefully.
Mix about a tablespoon of plant milk with 2 teaspoons orange juice and brush scones with this for a nice golden colour.
Place scones in oven and cook for 12-15 minutes or until golden and well cooked.
Serve hot with raspberry & chia seed jam
---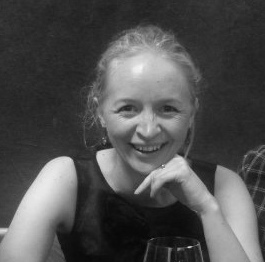 About the author: Born in New Zealand, April has been living in London for the past 11 years with her daughter and husband. She has a life-long passion for health and wellness, having trained as an aromatherapist almost 20 years ago, which set her on a journey to learn about natural health and wellness. April also earned a Diploma in Nutrition and recently completed the Plant Based Nutrition Certificate with Cornell University and the T Colin Campbell Centre for Nutrition Studies. Her goal is to simplify what she has learnt to help ordinary people live a more natural, balanced and healthy life. To find out more about April, please visit her website, The Balanced Vegan.
Tags:
Dairy-Free Dessert
,
Dairy-Free Diet
,
Gluten-Free Dessert
,
Paleo Dessert
,
Scones
,
Sugar-Free Dessert
,
Sugar-Free Diet
,
Vegan Dessert
,
Vegan Diet
,
Vegan Recipes