Soft and chewy double chocolate gluten-free cookies that are perfect for a treat – best of all, you won't even realise they are gluten-free!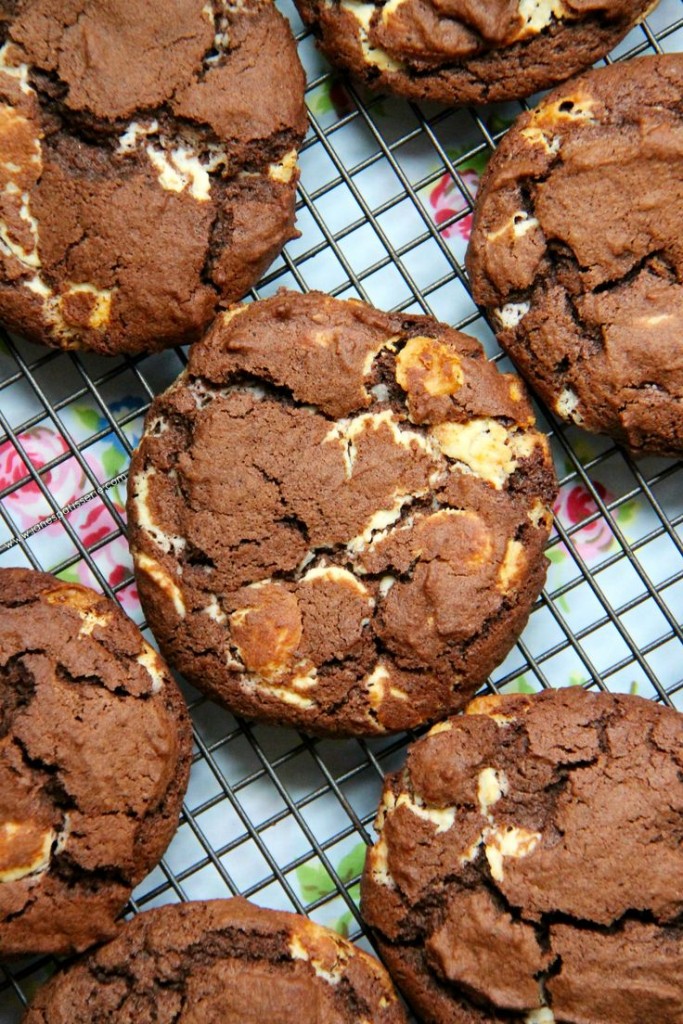 Double Chocolate Gluten-Free Cookies
By Jane Dunn (www.janespatisserie.com)
Serves 15 | Preparation time 10 mins | Baking time 15 mins
GF MF
Ingredients:
100g Unsalted Butter
200g Light Brown Sugar
2 Medium Eggs, beaten
250g Gluten Free Plain Flour
35g Cocoa Powder
1tsp Bicarbonate of Soda
1tsp Baking Powder
200g Chocolate Chips (I used White ones!)
Method:
Preheat your oven to 180C/170CFan and line 2-3 Baking Trays with Parchment paper!
Cream together your Butter and Sugar until light and fluffy (I use an electric stand mixer with the paddle attachment to make this all easier) Once the Butter/Sugar Mix is combined, start gradually adding the egg to the mix whilst still beating, continue till all is incorporated.
Sift in the Flour, Cocoa Powder, Bicarbonate, and Baking Powder in to mixture and beat again – should make a nice dark but smooth cookie dough!
Mix in the Chocolate Chips and then spoon onto the Baking Trays either using a tablespoon, or a cookie scoop! (I do 6 per tray so they don't spread and touch) and Bake in the oven for 12-15 minutes until cooked through! They should rise slightly when baking!
Leave to cool on a wire rack and then devour them all yourself. No sharing allowed!