Fudgy Chocolate Orange Brownies
Fudgy, moist, chocolate brownies, with a hint of orange. You've never guess that these chocolate orange brownies are healthy! Not only are they healthy, they're also gluten-free and dairy-free too! Perfect for a not-so naughty Christmas treat!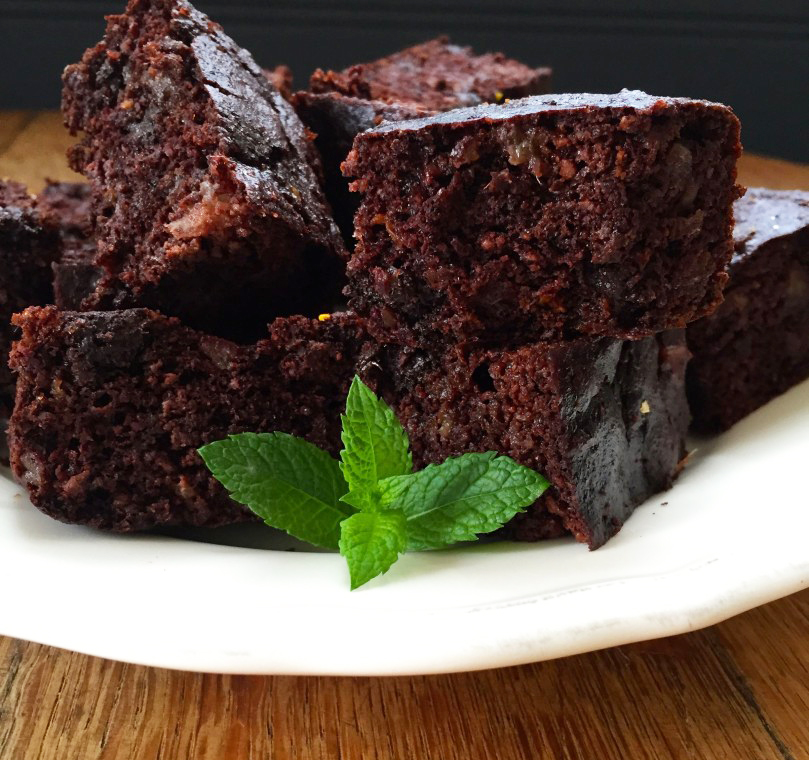 Fudgy Chocolate Orange Brownies
By Donna of Eighty 20 Nutrition
Serves 12 | Prep 10 mins | Cook 30 mins |
GF SF DF MF
Ingredients:
1/2 cup almond flour
1/2 cup pitted organic dates
1/4 cup milled flax meal
1/4 cup cocoa
1/2 cup nut, coconut or full cream milk
1 Tbsp almond butter
1 egg
1 tsp bicarbonate of soda/baking soda
1/2 tsp salt
1 tsp raw apple cider vinegar
zest of 1 orange
1/2 cup dark chocolate chips
juice of 1/2 an orange
Method:
Preheat the oven to 170ºC
In a food processor, pulse the dates, almond flour and flax meal together until the dates are well chopped.
Add the rest of the ingredients, excluding the orange and choc chips, and give the mixture a good blitzing.
Stir in the orange zest and choc chips.
Transfer the batter to a prepared loaf tin (I line mine with wide strip of baking parchment, making it easy to life out)
Bake for 25min.
Remove the brownie and squeeze the orange juice over the top, and return to the oven for 5 min.
Remove from the oven and leave to cool
Slice into either squares for slices and serve.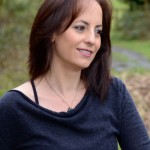 About the author: Donna lives in the English countryside with her husband and daughters from where she runs her blog Eighty 20 Nutrition. Her blog features a wide variety of recipes including breakfast ideas, main meals, desserts, snacks and drinks. Her focus is on healthy eating free from preservatives, unhealthy fats, grains and sugars with many dairy-free and grain-free recipes. Her love for cooking and sharing her dishes has led her to social media sites such as Instagram. You can visit her Facebook page and follow her on Twitter.
Check out more of our gluten-free recipes and refined sugar-free recipes. For even more free-from recipes, grab a copy of the magazine!
Comments
Tags:
Brownies
,
Chocolate
,
Dairy-Free Dessert
,
Dairy-Free Recipes
,
Gluten-Free Baking
,
Gluten-Free Dessert
,
Gluten-Free Recipes
,
Sugar-Free Dessert
,
Sugar-Free Recipes