Gluten-Free Chocolate Brownies
Delicious moist, chocolatey, and scrumptious gluten-free brownies packed full of chocolate chips and nuts. Heaven! You won't even realise they are gluten-free!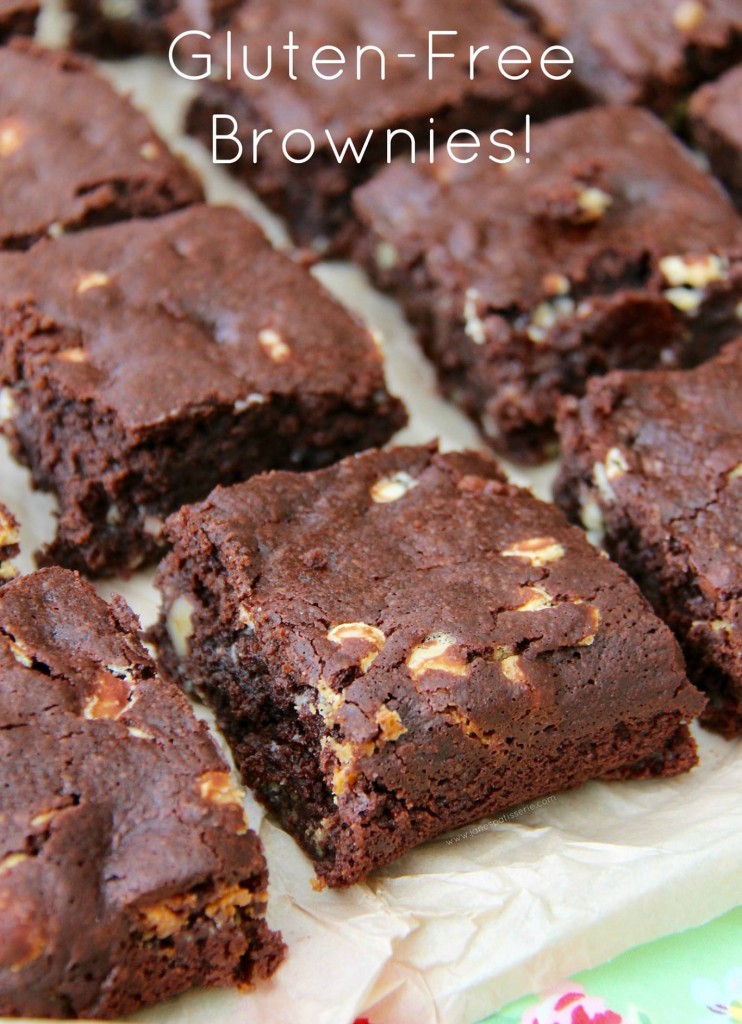 Gluten-Free Chocolate Brownies
By Jane Dunn (www.janespatisserie.com)
Serves 16 | Preparation time 20 mins | Baking time 35 mins
GF MF
Ingredients:
175g butter
175g dark chocolate
150g light brown sugar
3 medium eggs
1 tsp vanilla essence, or 1 vanilla pod with the seeds scraped out
15g cocoa powder
1 tsp baking powder
150g ground almonds
200g white chocolate chips
100g pecan nuts, chopped
Method:
Preheat the oven to 180C/160C fan/340F, and line a 9″cm square tin with baking parchment
Melt the butter and chocolate together in a bowl over a pan of simmering water (bain-marie) until it is silky smooth, stir occasionally – take the bowl off the heat and stir in the sugar, leave to cool for 10 minutes.
Once the mixture has cooled, whisk in the eggs until well combined – Stir in the Vanilla, cocoa powder, baking powder and ground almonds until combined and then carefully stir in the chocolate chips and pecan nuts.
Pour the mixture into the tin and bake in the oven for 30 minutes until a lovely crust has formed on top and they are cooked through in the middle, I test this with a cake tester! Leave to cool fully in the tin.
Once cooled, cut into individual squares and serve – I often serve mine with some vanilla ice cream to make it a super delicious dessert.
These Brownies will last for 3 days in an airtight container.
Tags:
Brownies
,
Chocolate
,
Gluten-Free
,
Gluten-Free Dessert
,
Gluten-Free Recipes