Gluten-free gingerbread biscuits
A really delicious and simple gluten-free recipe to help you get into the Christmas spirit! Perfect for encouraging your little ones to get baking!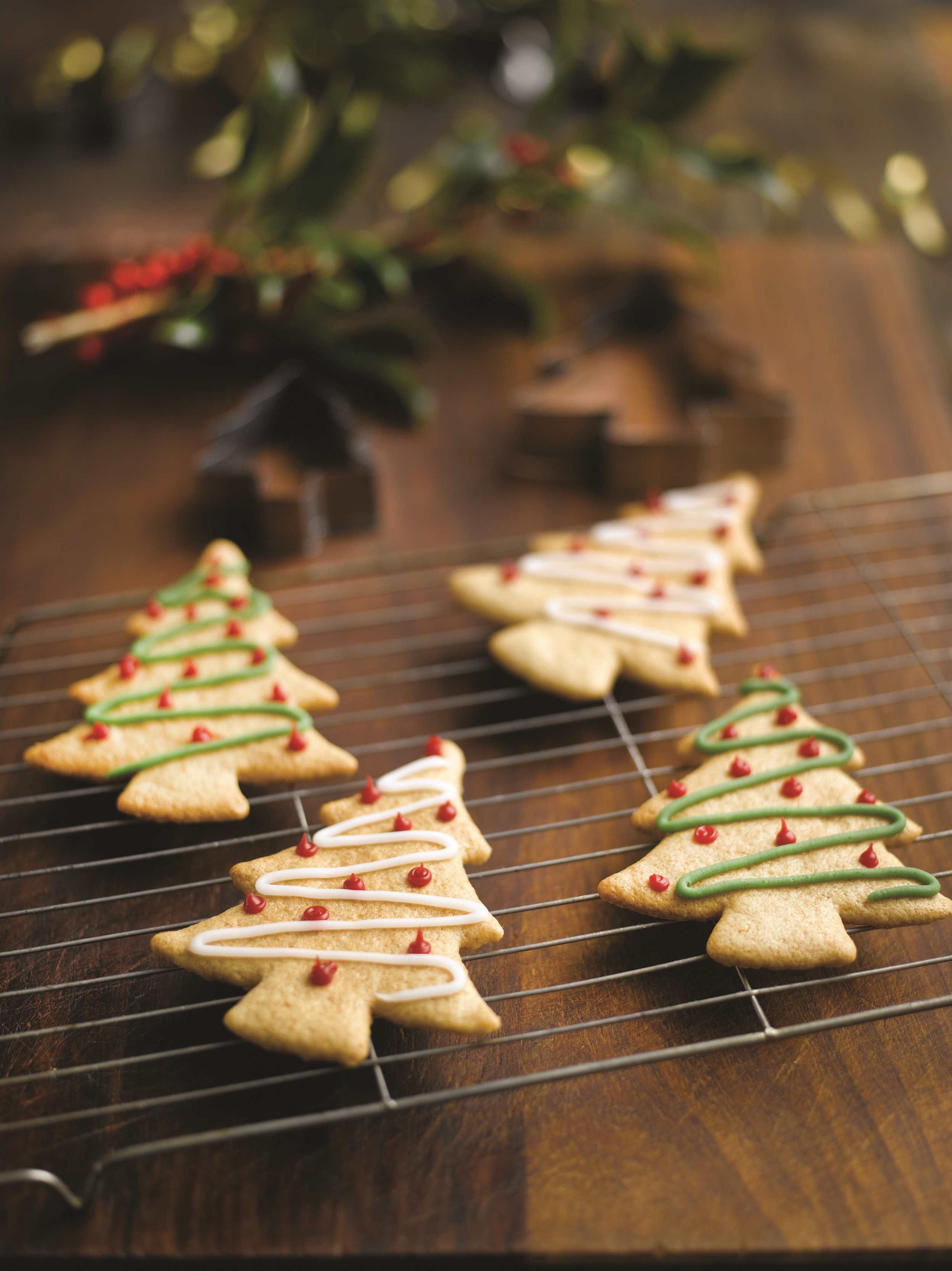 Gluten-free gingerbread biscuits
Ingredients
For the biscuit:
½ tsp gluten-free baking powder
½ tsp xanthan gum
1 egg
75g Muscavado sugar
75g golden syrup
75g butter
1 tsp all spice
½ tsp ground ginger
For the icing:
200g royal icing
Juice of 1 lemon
Tip: Alternatively you could purchase icing pens in a variety of colours
 Method
Pre-heat the oven to 170°/150°C Fan/Gas Mark 3.
Combine the sugar, golden syrup, butter, spices and ginger in a bowl and microwave for 1-2 minutes until melted. Stir and set aside to cool for 10-15 minutes.
Stir the Schär Mix It! Universal and xanthan gum into the melted mix. Add the egg, and stir using a wooden spoon and then mix by hand. Bring together and make a ball of dough.
Line a baking tray with baking parchment paper.
Roll out the dough to the thickness of a £1 coin and using a Christmas tree shaped pastry cutter to cut into tree shapes. Pull away any excess dough and repeat the process until no dough is left.
Place each biscuit onto the lined baking tray and bake for 10-12 minutes or until the biscuits start to brown.
When the biscuits are out of the oven, whilst still warm, place a hole with a skewer into the top of the tree if you wish to use them as a Christmas tree decoration.
Allow the biscuits to cool fully before decorating.
To decorate: Mix together the icing ingredients and decorate the biscuits as desired.
Note:
You can store in an airtight tin for up to 3 days.
Biscuits
,
Christmas
,
Gluten-Free
,
Gluten-Free Christmas
,
Gluten-Free Dessert
,
Gluten-Free Recipes