Gluten-free white oven bread loaf
Nothing beats the smell of freshly baked bread. This deliciously soft, yet crunchy loaf can be enjoyed with just a spread of butter or accompanied with your favourite sandwich fillings.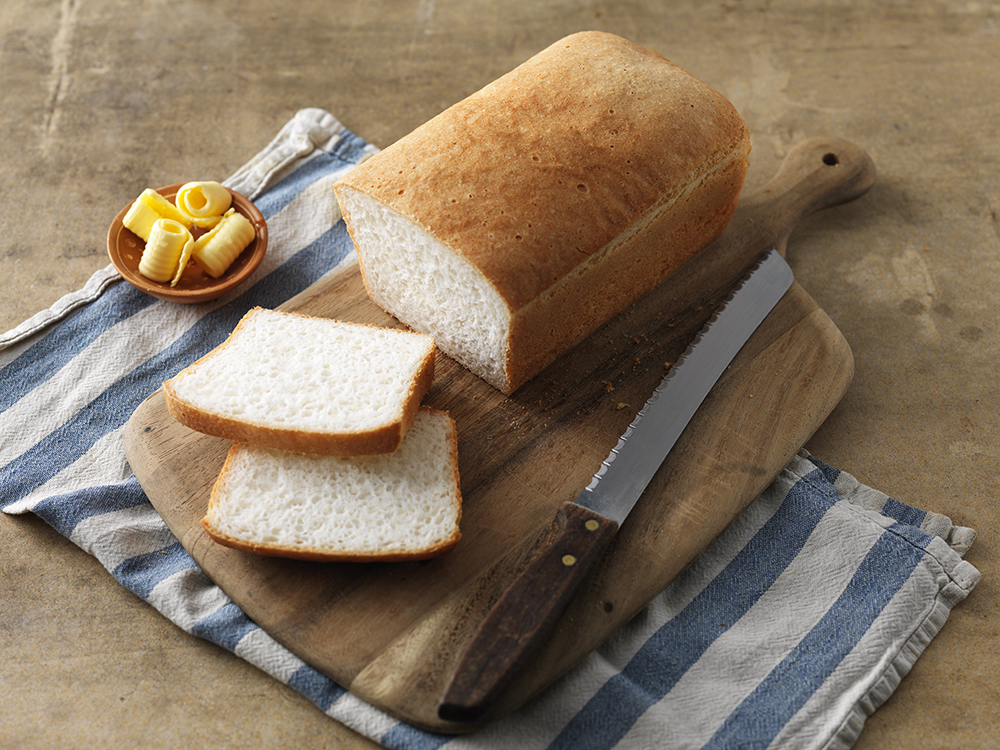 Gluten-free white oven bread loaf
Preparation time: 50- 65 minutes | Cooking time: 30 minutes
Ingredients
2 tsp dried yeast
1 tsp salt
1 tbsp skimmed milk powder
1½ tbsp sunflower oil
425ml hand-hot water
Method
For best results, use an oiled loaf time that measure approx.  18..5 cm x 11.5 cm x 8.8 cm.
Place the Schär Mix It! Universal into a large bowl; add the yeast, salt and milk powder. Using a metal spoon, mix together well.
Add the oil and mix into the dry ingredients with a fork. Add the hand-hot water (1/3rd boiling, 2/3rd cold) and beat together with a wooden spoon until all the ingredients are combined and the mixture is smooth. Be careful not to over beat.
Spoon the mixture into an oiled tin. Cover with lightly oiled clingfilm and place in a warm place for 45 minutes or until the dough has risen nearly level to the top of the tin.
Pre-heat the oven to 200°/180°C Fan/Gas Mark 6. Once the oven has reached the desired temperature bake the dough for 40 minutes.
Leave to stand in the tin for 2 minutes, then remove and allow to cool on a wire rack.
Remember
Home-baked bread is at its best on the first day. We recommend freezing what you don't eat once the bread has cooled. Freeze for up to 1 month.
Gluten-Free
,
Gluten-Free Bread
,
Gluten-Free Recipes
,
Recipes