Gluten-Free Jammy Dodgers
Fancy making your own gluten-free treats? Have a look at this gluten-free take on a childhood classic!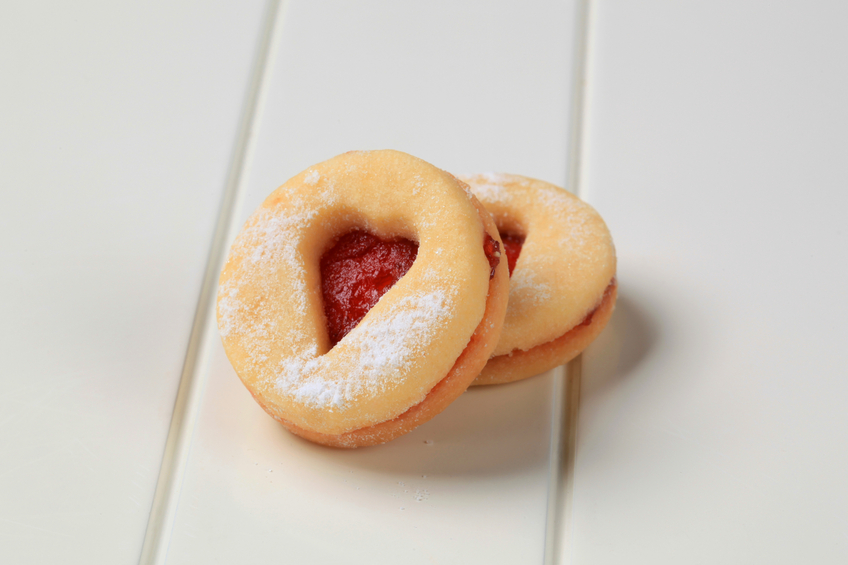 By Michelle of Gluten Free and All Things Nice.
This recipe is gluten-free, egg-free and vegetarian (can be made dairy-free). Makes about 20 cookies (depending on size of cutter)
Ingredients
90g oat flour (certified gluten free)
50g brown rice flour
2 tsp ground flaxseed
1/2 tsp baking powder
1/4 tsp salt
4 Tbsp (44g) brown sugar (or sugar free "sugar" of choice, such as Xylitol, Erythritol – these all work)
1/4 tsp stevia extract (or 3 more tbsp sugar – tried and tested. This works fine. )
2 tsp pure vanilla extract
3 Tbsp coconut oil, melted
1 Tbsp milk of choice (can use dairy-free option)
1 Tbsp (17g) unsweetened applesauce
1/4 tsp butter flavour (omit if you don't have it)
For the filling:
150g (7.5 Tbsp) 100% fruit spread (i used strawberry)
1 Tbsp coconut oil, melted
Method
Preheat oven to 160C/325F and line a few cookie sheets with nonstick paper.
Combine all dry ingredients in a bowl (including ground flaxseed).
Mix together the melted coconut oil, applesauce, 1 tablespoon of milk and extracts.
Add dry to wet, mix well (it helps to use the back of a spoon and "squish" the dough together) till its firm enough to roll out with a rolling pin.
If required, add another 1 Tbsp milk if too dry (or one more tablespoon of flour, if too wet) then chill for AT LEAST 45 minutes.
Remove the dough from the fridge and roll out (between 2 sheets of plastic wrap – seriously, you NEED to do this part. It takes a little patience – but its worth it!) to about 1/8″ thick, and cut out cookie shapes.
CAREFULLY (this dough is crumbly) place on cookie sheet lined with parchment paper for approx. 12 mins, until slightly golden on the edges.
Leave to cool on the cookie sheet for about 4 minutes, then carefully slide onto a wire wrack to cool.
For the filling:
This is easy – melt coconut oil, mix in quickly to jam. Done!
Assembly:
Flip 1/2 of the batch of cookies cooked side up and plop some jam filling in the centre of each cookie (don't do it too thick or it will just squish out completely – messy)
Top each jam-spreaded-cookie with another cookie to make a "sandwiched" cookie. i said cookie like a million times there.
Leave to firm up, about 20 minutes – or just eat straight away. You'll probably choose the latter.
Enjoy!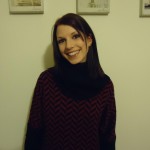 About the author:
Michelle is a foodie blogger and scientist from Ireland. She is passionate about free-from friendly cooking, and mostly eats gluten-free, and creates recipes with options for free-from sugar, dairy and eggs. Besides baking, Michelle loves chocolate, and of course, science. You can visit her blog, and also find her on Pinterest and Twitter.
Get some baking inspiration with our gluten-free recipes.
Tags:
Biscuits
,
Dairy-Free Dessert
,
Egg-Free
,
Gluten-Free
,
Gluten-Free Dessert
,
Recipes
,
Vegetarian