Gluten-Free Veggie Burgers
Fire up the barbies! We've got another excellent free-from barbecue recipe for you just in time for the weekend – as long as the weather holds! This time it's delicious gluten-free veggie burgers…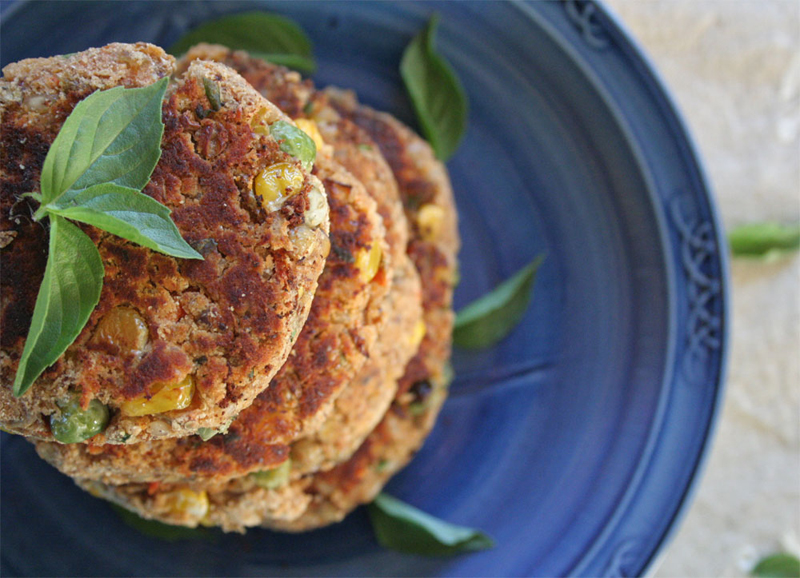 By Dhanistha of The Vegetarian Blog.
Last week in the US we started a new month, celebrated freedom and the 239th birthday of the United States of America. The weekend for the 4th of july (the independence of the United States of America) is an all American tradition of grilling burgers and hot dogs, enjoying the warm summer days, and enjoying any outdoor resources. My 4th of July couldn't have been more awesome without the company of my vegetarian big family. We definitely fired up the grill with all of the vegetarian options, some family and friends camped outside, and spent our days at the river, swimming, slip and sliding, shooting bows and arrows and of course shooting guns…definitely did it the American way…only in a Vegetarian American Way!!! Below is my gluten free veggie burger I want to share with you all because it's so practical and not only do I use them in burgers but also in spicy asian wraps, or Mediterranean with hummus and avocado. They are full of fibre and protein, and will satisfy any hungry taste buds!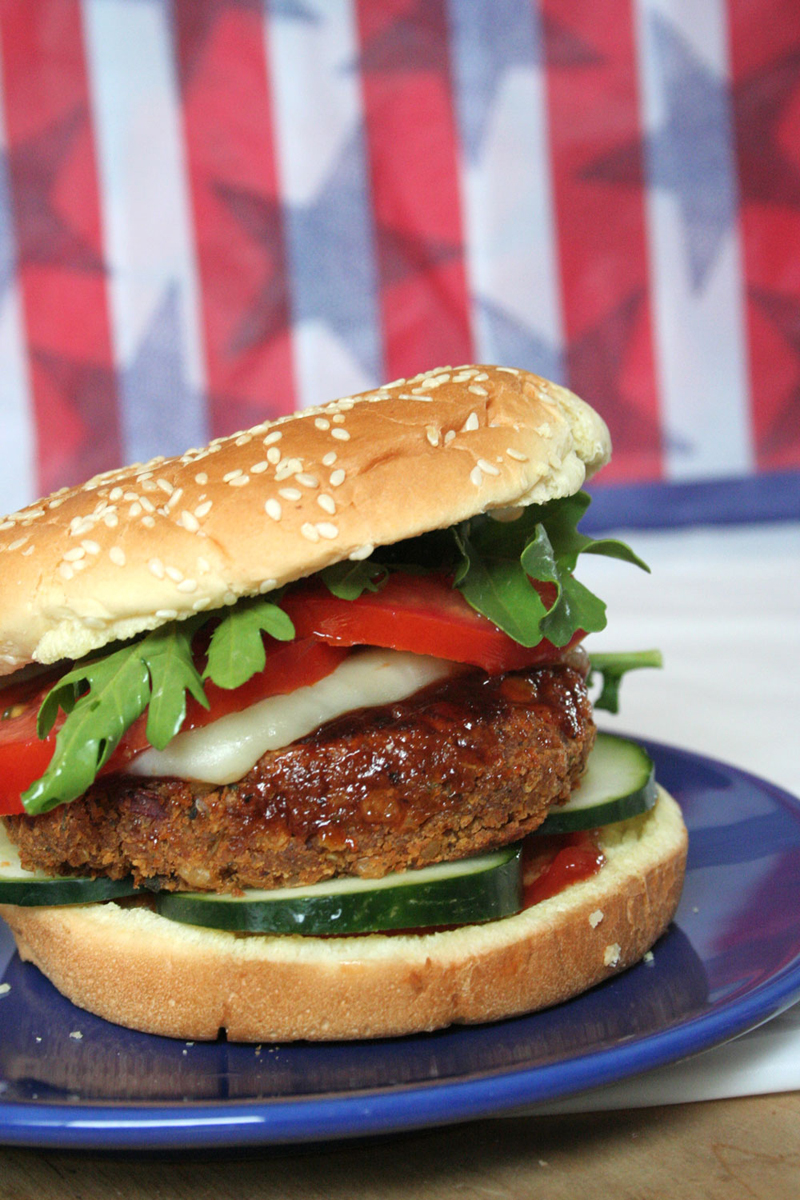 This recipe is gluten-free, dairy-free and vegetarian.
Ingredients | Makes 10-12 veggie burgers
1/2 onion, diced
1/2 green peas
1 cup (175g*) corn kernels
2 carrots, grated
2 cups (150g) lentils, cooked
1 1/2 cups (260g) quinoa, cooked
1/4 cup (40g) ground flax seeds
1 cup (120g) coconut flour
1/4 tsp garlic powder
1/2 tsp ground cumin
1 tsp paprika
1/2 cup (120g)  barbecue sauce (always check the label if buying ready-made sauce)
1/2 cup (25g) lemon basil (regular basil works too), chopped
1/4 cup (12g) cilantro (corriander), chopped
2 tsp salt
fresh black pepper
1/4 cup (120ml) oil for frying
*Grams are approximate
Method:
Heat a tablespoon of oil and sauté onions until tender. Add green peas, corn, and grated carrots. Stir fry for 5 minutes on medium high heat or until cooked.
In a large mixing bowl combine lentils, quinoa, brown rice, flax seeds, coconut flour, spices, barbecue sauce, and herbs. Mix all of the ingredients thoroughly. The mix should be moist but not too wet that you can't form into a pattie. Add more coconut flour or flax seeds to absorb the moisture if needed.
Heat a tablespoon of oil into a large frying pan on medium heat and pick up a tennis ball size of mix and form it into a ball, and flatten it with your palms to form into a medium to large patty for a burger bun. Form patties according to your bread size or liking. Sometimes I make them in smaller patties and use them in wraps. Place each patty onto the frying pan as soon as you are done forming them. I usually can only fit 4 at a time. Cook for about 1 minute on each side or until it turns into a darker brown, and flip to cook for another minute or so.
Place cooked burgers on a rack to cool completely (it makes them firmer and not fall apart). Continue to cook the rest of your veggie burgers and cool them on racks. You can store them in a container in the freezer with a plastic or wax paper in between so they don't get stuck to each other. Once your burgers are all cooked, you can take the cooled burgers, add some extra barbecue sauce, add a slice of cheese and grill it, or just simply enjoy as it is with your favorite burger items.
Notes: Don't add too much oil when frying the veggie patties, because they will absorb too much moisture in the bottom and break easily when you flip them. Lentils, quinoa, and brown rice cooked and chilled the day before works best for a firmer veggie burger. Also freezing them makes them firmer, so then you can marinate them in barbecue sauce or your favorite marinade and grill them without them falling apart. If you don't have coconut flour you can use 1/4-1/2 of rolled oats as a substitute (if you aren't gluten free you can use 1/4 cup breadcrumbs).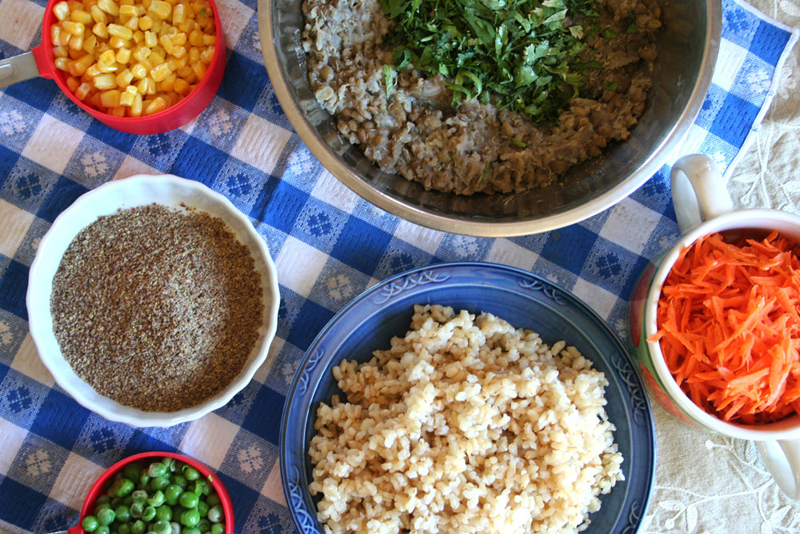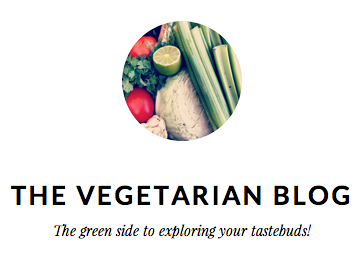 California based web designer and blogger Dhanistha runs The Vegetarian Blog, where she shares vegetarian, vegan and gluten-free recipes from different cultures. She is a huge fan of cooking with fresh ingredients and wholly encourages growing your own vegetables. Keep up with Dhanistha on Facebook and Instagram.
Check out more of our  delicious vegan recipes! For even more, grab a copy of the magazine.
Comments
Tags:
Burgers
,
Dairy-Free
,
Dairy-Free Dinner
,
Egg-Free
,
Gluten-Free
,
Gluten-Free Dinner
,
Paleo Dinner
,
Recipes
,
Sugar-Free Dinner
,
Vegan
,
Vegan Dinner
,
Vegetarian
,
Vegetarian Dinner