Bake with chocolate… with Food Thoughts
Food Thoughts shows us how to bake with chocolate – with confidence!
If there is one thing that can unite a nation, it's got to be chocolate!
Hands up if you love chocolate! Most of us like baking with, and of course eating, lovely, yummy chocolate. What's not to like? Especially if the chocolate is made from the very best of the world's cocoa beans, is ethically sourced and developed to be the very best for baking.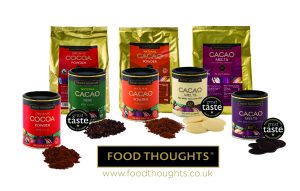 Originally pioneered as the first Fairtrade Cocoa with Oxfam in 1989, Food Thoughts' chocolate baking ingredients are today a favourite with home bakers, chefs and foodies alike. When Oxfam decided to move away from the then very small brand back in the early noughties, a small group of passionate foodies based in Reading saw its potential and created the Food Thoughts range of premium cocoa and cacao chocolate baking ingredients.
Fiona Esom – who heads up the group Product Chain – has worked in the food industry for many years, but never had her very own brand until Food Thoughts was created. A keen cook herself, Fiona is passionate about delivering great quality ingredients to others who enjoy cooking and baking and want to create the best tasting recipes they can.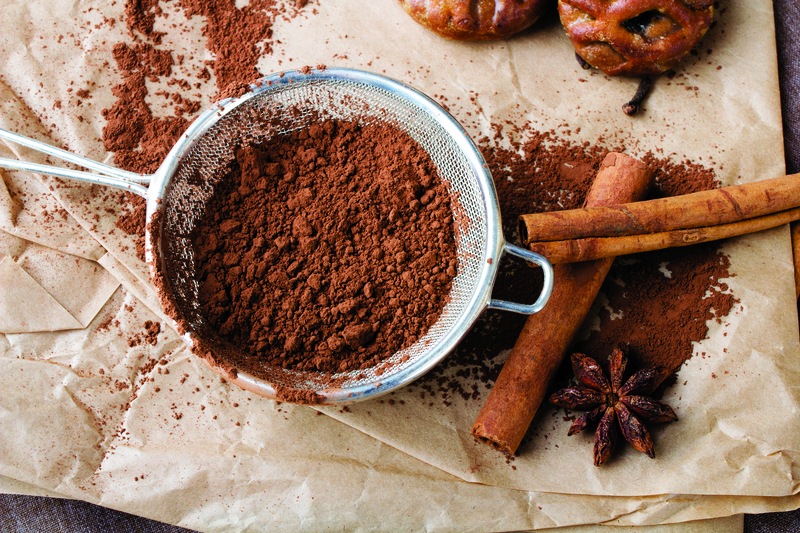 On The Rise
Over the last 5 years, the range has grown to include everything a chocolate-loving baker could need, from 100% Organic Fairtrade Cocoa and Cacao Powder to award-winning Cacao Nibs and Chocolate Melts. The Food Thoughts Pure Dark Chocolate 100% Cacao Melts and Fine White Chocolate 35% Cacao Melts have both just won a prestigious Great Taste Award – the Oscars of the Food World.
All Food Thoughts ingredients are ethically sourced, ensuring the welfare of the cocoa bean farmers so essential to the journey. The whole range is made from only the finest Fino de Aroma cocoa beans chosen for their exquisite quality and flavour. Only 8% of the world's cocoa beans meet this high grade of taste and quality. Love of baking is at the heart of Food Thoughts and the team have worked with many wonderful chefs and bakers who have created lots of delicious recipes which are shared on the Food Thoughts website for all to enjoy.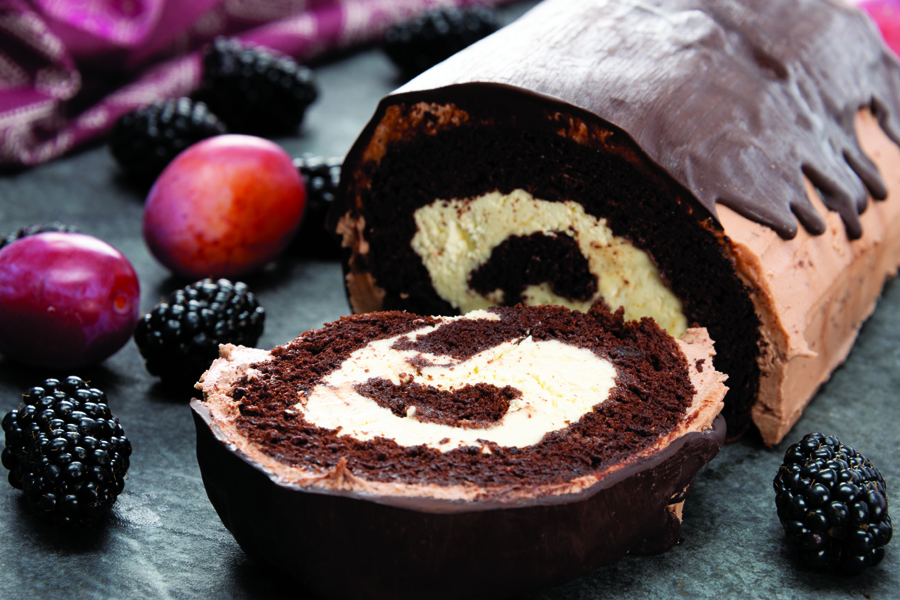 Health Benefits
Conscious of consumer concerns around sugar and the growing desire to eat healthier, Fiona and her team have more recently focused on developing high-quality cacao ingredients which are a healthier alternative for baking. Cacao products, in general, are gaining popularity, largely because they offer a healthier alternative for baking, but still deliver a great, intense chocolatey taste. Cacao Powder, Cacao Nibs and Dark Cacao Melts offer many positive health benefits.
They are all-natural sources of flavonols, antioxidants, fibre, protein and so much more – busting the guilt factor of baking with chocolate. In fact, did you know that Cacao contains more calcium than cow's milk, has 50 times more vitamin C than blueberries and is known to lower blood pressure, boost cognitive performance and protect the nervous system (among other benefits!)?
The Food Thoughts range is also gluten-free and suitable for vegetarians. On the sugar front, Food Thoughts Cacao Powder is naturally very low in sugar (0.3g per 100g) while their Cacao Nibs and 100% Cacao Melts are totally sugar- free, allowing people to add sugar or sweeteners to their recipes to their own personal taste and health preferences. More traditional cocoa powders and cooking chocolates already have sugar added to them, which removes this flexibility to bake or cook healthier. The richness of the cacao also delivers a really intense, chocolatey flavour, so you often find you need less to quell that chocolate craving.

Growing Demand
Over the last few years, Food Thoughts' reputation as the no.1 premium chocolate baking ingredients range has grown and their products can now be found on the shelves of Sainsbury's, Waitrose and Ocado. More recently, growing demand for the brand from more passionate home-bakers led the team to create new larger 'chef' pack sizes of Food Thoughts products, launched online last month at foodthoughts.co.uk.
The launch is also driven by the huge growth of semi-professional bakers inspired by the many popular baking programmes on TV, including of course the ever popular Great British Bake Off.
For more information, visit www.foodthoughts.co.uk
Inspired to bake with chocolate? We have loads of recipes for you to try!
Follow us on Facebook, Twitter and Instagram for all the latest recipes, news and features from Gluten-Free Heaven.
Tags:
Chocolate
,
Products
,
Spotlight