Boost Your Enerjoy With Kate Percy's Go Bites!
Do you suffer from the mid-morning slump?  Or perhaps feel in need of a pick-me-up but don't want to pile on the pounds with a piece of cake? Then you need the triple award-winning Kate Percy's Go Bites – delicious little balls of 'enerjoy' heaven which are now available in great value 'Great Taste' multipacks to give you extra choice, value and convenience!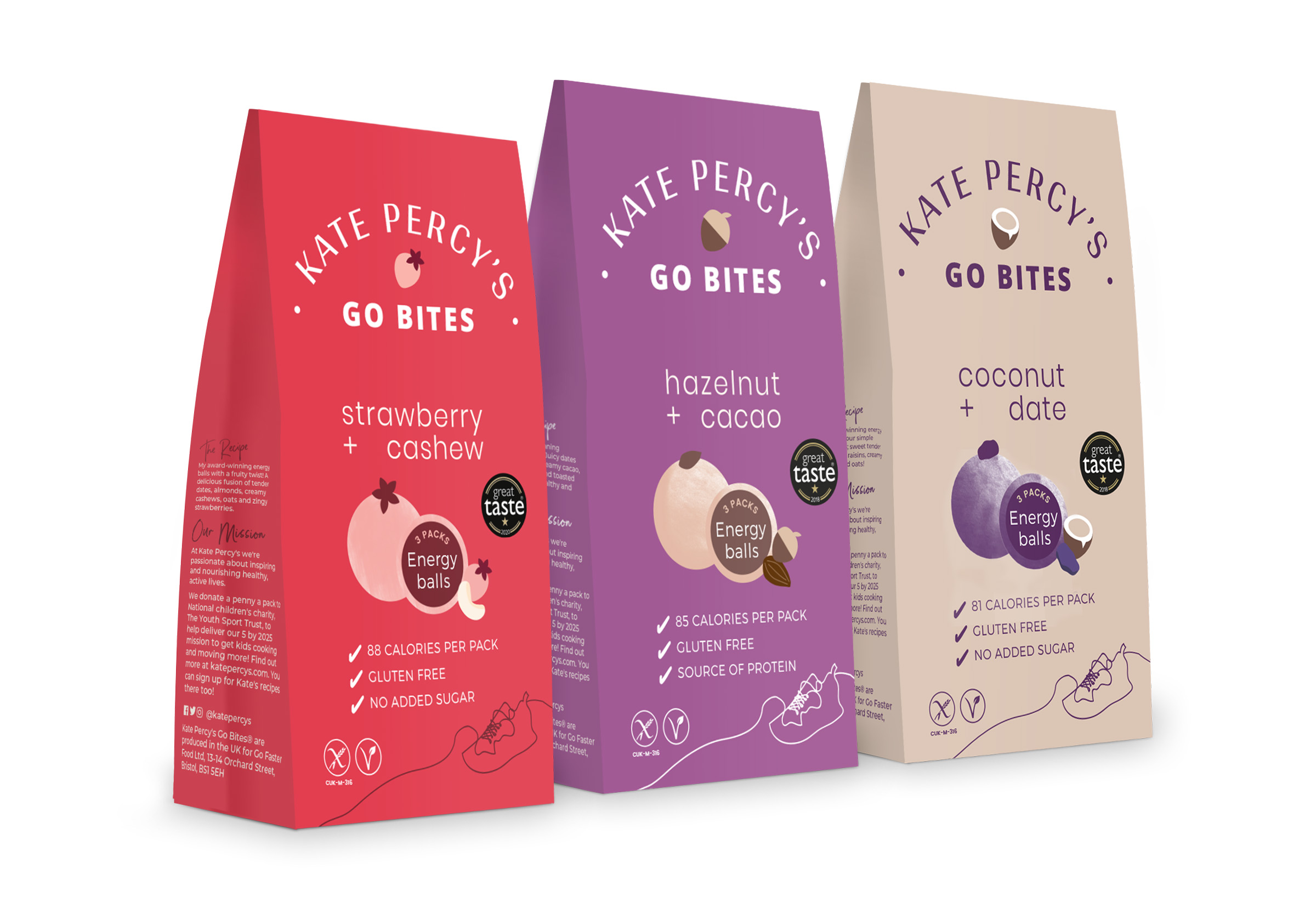 Made from 100% natural ingredients including dried fruit, oats and nuts, and hand-rolled in zingy freeze-dried fruit, coconut or chopped nuts, Go Bites are a healthy and natural snack for adults and children alike.  Containing no added sugar and only 81-88 calories per 24g pack, they've been specially created to deliver a natural and sustaining energy boost just when it's needed. They're a great way to combat those mid-morning or mid-afternoon energy slumps, and are a perfect pre- or post- workout energy boost. For kids they're the perfect home-schooling healthy snack.
The new Go Bites multipacks each contain 3 x 24g packs (two bite-sized energy balls per individual pack) and come in three 'Great Taste' award-winning flavours – Strawberry + Cashew, Coconut + Date and Hazelnut + Cacao.  All are suitable for vegans and are gluten, wheat and dairy-free.
Stockists: Kate Percy's Go Bites Multipacks are available in John Lewis Food Halls at Oxford Street, London, and the Bluewater Shopping Centre, Kent.  Kate Percy's Go Bites are also available online atwww.katepercys.com, www.amazon.co.uk and www.hollandandbarrett.com
Comments