Choc Chick
CHOC Chick have launched a new 'Blissful Blends' range, a unique combination of blended raw cacao powder with natural spices, which are perfect for making hot chocolate with! It's also fantastic in smoothies and shakes, and also makes a  heavenly addition to baking and raw chocolate making too.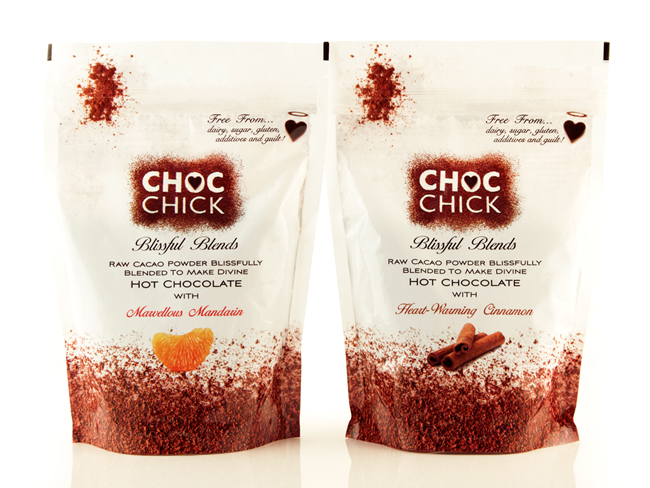 CHOC Chick's raw cacao is ethically sourced from cooperative in Ecuador, is high in cocoa content (minimum of 85%) and minimally processed to retain all the natural goodness of the cocoa bean. Both blends are free from dairy, gluten, sugar, additives and – best of all – guilt. As well as tasting fantastic, natural unprocessed cacao is full of antioxidant flavanols, magnesium, iron, vitamins and essential heart healthy fat. This means you can enjoy their hot chocolate's guilt-free, and they're a great way to combat any pesky chocolate cravings!
Each pouch is enough to embark on a 20 day CHOC Crave Challenge. By mixing a teaspoon of either Blissful Blend with hot water in a small espresso cup and enjoying ten minutes before a meal, the CHOC Crave Challenge can raise energy levels, help to keep chocolate cravings away and reduce appetite.
CHOC Chick's 'Heart-Warming Cinnamon' is a comforting blend of organic raw cacao powder blissfully blended with natural cinnamon for a heart-warmingly rich cocoa drink. The cinnamon adds a surprising warmth, which is evocative of nights snuggled up in-front of then fire at Christmas time.
Their 'Marvellous Mandarin' hot chocolate is a refreshing blend of their raw cacao powder, blissfully blended with natural mandarin for marvellously rich cocoa drink. Chocolate and orange go hand in hand when it comes to flavour combinations, and this delicious drink is no exception! We'd recommend stirring 2 tsp of the mix into a small mug of soy milk, and sweetening with coconut sugar, maple syrup, or your preferred sweetener, for a wickedly chocolatey treat.
CHOC Chick's 'Blissful Blends' retail at £7.99 for a 250g pouch, and they are available to purchase exclusively in 240 Holland & Barrett stores across the UK.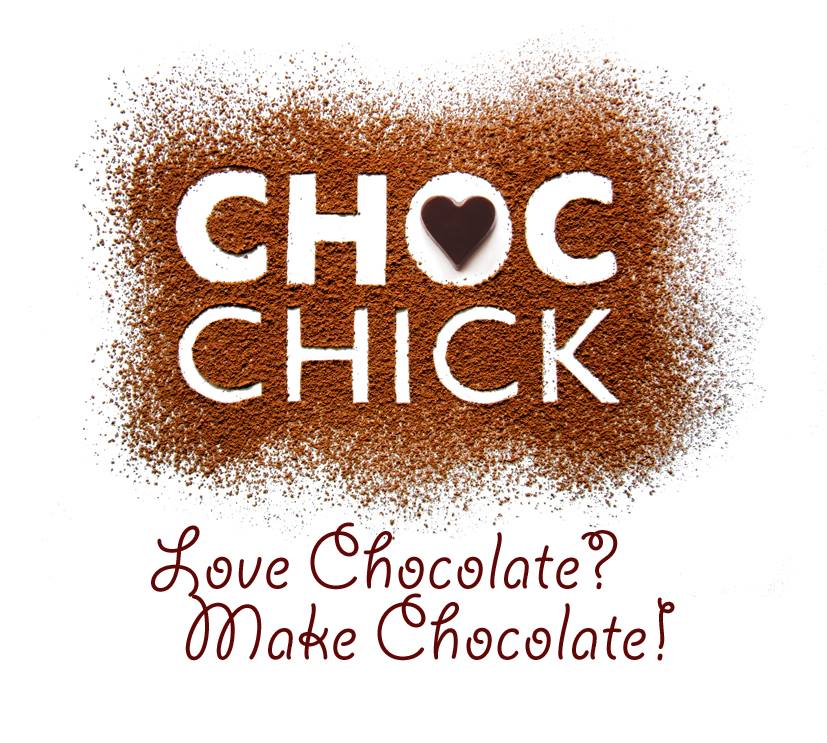 For more information, please visit CHOC Chick's website at www.chocchick.com. You can also get in touch with them on Facebook or Twitter.
Tags:
Products