CO YO
When healthy meets delicious: introducing CO YO. CO YO is a delicious dairy free yoghurt that has taken the dairy free market by storm, and is now available in eight delicious flavours.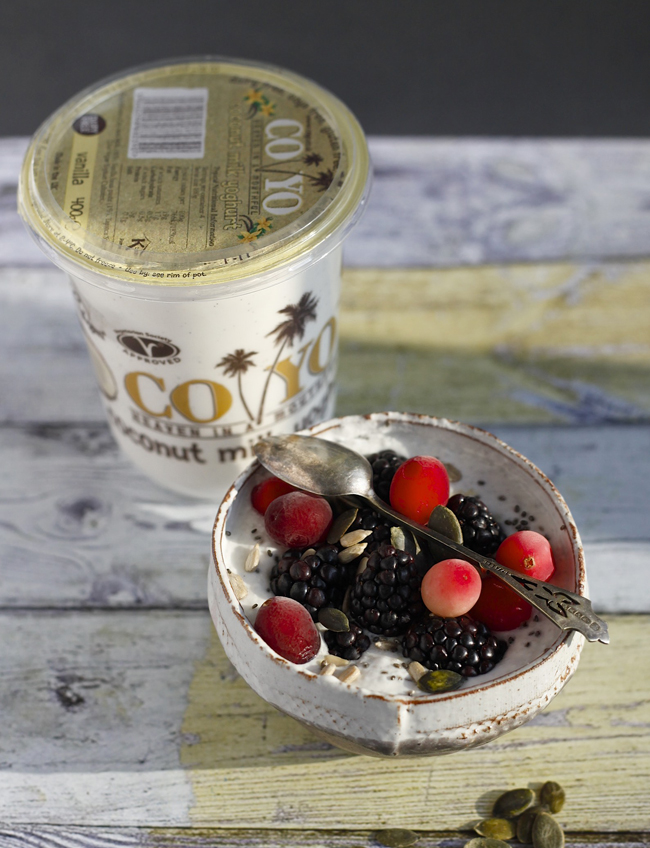 CO YO coconut yoghurts are made with 100% natural coconut milk and are completely free from dairy, gluten, lactose, soya and added sugar. The refreshingly smooth taste of coconut is combined with vegan cultures to produce a nutritious and wonderfully tasty yoghurt.
Coconuts are one of nature's richest sources of medium chain fatty acids – good fats that are used by the liver as energy and not stored as fat. These wonderful fats also support the immune system and contain antibacterial properties. CO YO uses one whole coconut per 100g of yoghurt to harness the full potential of the coconut's nutritional powers.
CO YO's natural flavour is lovely on its own or with muesli and smoothies as well as in curries, dips and baking. CO YO is also available in vanilla, raw chocolate, matcha and all-natural fruit compote varieties (mixed berries, morello cherry, mango and pineapple)- all with no added sugar. And with the cooler months fast approaching, what better way to give yourself a boost than with a nutritious pick me up? CO YO offers just the solution with its new Matcha yoghurt. Bursting with goodness and deliciously creamy and tasty, it gives you all the health benefits and delicious taste of 100% natural coconut milk, and the added benefit of high grade matcha powder too.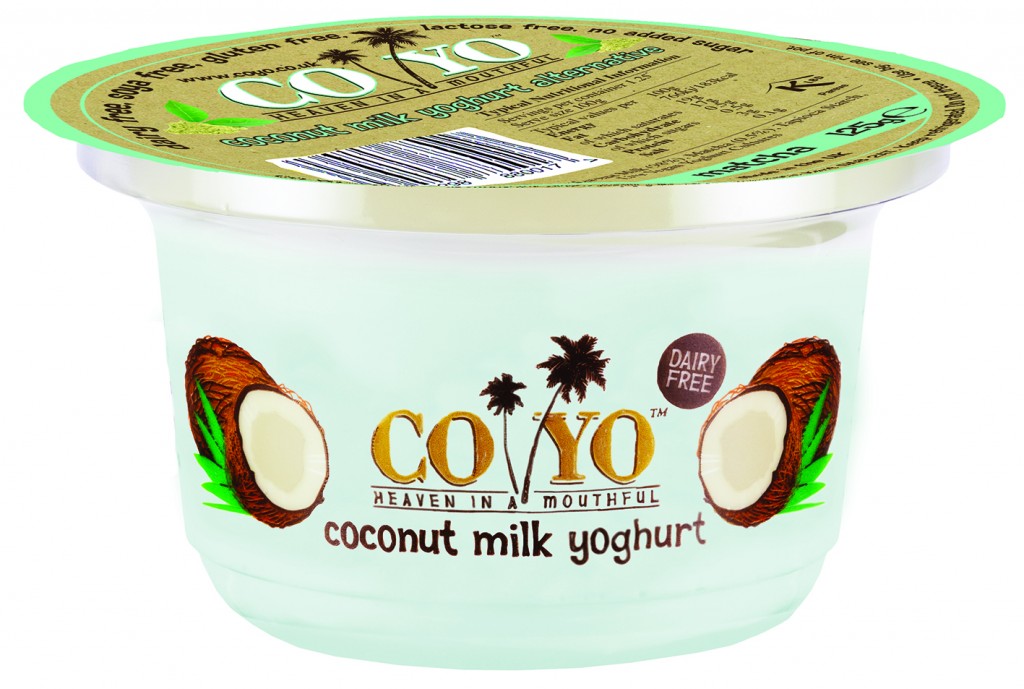 Packed with antioxidants, more than many superfoods, matcha powder is made from green tea leaves grown in Japan that are then ground down to a fine powder. It can boost your metabolism and energy levels, burn calories, detoxify your body naturally, help to fight cancer and give you better concentration.
The award winning range from CO YO was brought to the UK by nutritionist Bethany Eaton in 2011 and has forever altered the perception of dairy free yoghurt. Bethany was the first person to bring the joys of coconut yoghurt to a UK audience. She says: "When I was working with clients I really struggled to find a good alternative to dairy based yoghurts that wasn't made from soya. Not only does CO YO tick the dairy free and delicious box, it's a nutritional powerhouse in its own right."
Since launch, CO YO's strong nutritional credentials have made it a hit with health and fitness enthusiasts alike, including the Hemsley sisters and Deliciously Ella to name but a few, it's sure to become a foodie's favourite too.

CO YO is available nationwide, and is available at Waitrose, Tesco, Wholefoods, Planet Organic and independent health food stores throughout the UK and on ocado.com. For more information, please visit their website, or get in touch with them on Facebook or Twitter.
Tags:
Dairy-Free Diet
,
Vegan Diet