Cocoa Libre
Cocoa Libre is an exciting new company selling hand-made artisan chocolate in lovely packaging, which also happens to be dairy, gluten, wheat and nut free! 
Louise, founder of Cocoa Libre, started making special chocolate for her son when he became dairy intolerant, and she wanted him to continue to enjoy the same kind of lovely chocolate treats her other child enjoyed on occasion. He was so thrilled to receive some delicious treats which looked really appealing that he could actually eat, that Louise started Cocoa Libre with the intention of bringing really exciting and lovely chocolates onto the shelves that could be enjoyed by everybody regardless of their health, lifestyle choices or beliefs. 
 "It is such a great feeling to create special chocolates with a range for both adults and children, to be able to say you CAN have this, this is for you! We have had such fantastic feedback to date and our products are now appearing in more and more outlets" – Louise
Cocoa Libre use only the best quality ingredients in their handmade chocolates, and always ensure they look extremely well presented and really special. Their chocolates are not only dairy free and vegan, but also gluten, wheat, nut and peanut free. The milk chocolate is made with rice-milk which is sustainable and makes the chocolate creamy and indistinguishable from conventional milk chocolate.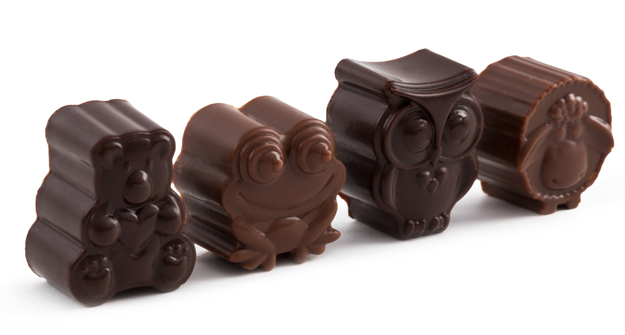 We are giving you the chance to win their current lovingly hand-made collection, which includes the following flavours:
RICE MILK: Delicious dairy-free rice milk chocolate bars in a gorgeous box, and packets of 10 sheep (which are almost a bit too cute to eat!).

ORANGE RICE MILK: We also have a dairy-free orange rice milk chocolate bars in a gift box  and packets of 10 hoppity, orange frogs. These guys are in demand!
DARK: Dark dairy-free chocolate bars and packets of 10 lovely, growly bears and gift boxes of stunning patterned knackali, they have to be seen to be believed!
DARK MINT: 10 Minty chocolate owls and due to high demand we make mint bars too, they are that delicious! There is no bitterness to their tasty dark chocolate. In fact their owls just won a Taste of the West highly commended award!
To find out more about Cocoa Libre, please visit their website. If you'd like to get in touch with Cocoa Libre, you can find them on Facebook and Twitter.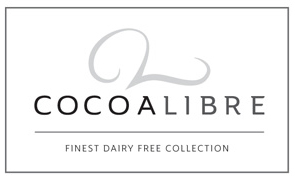 Tags:
Dairy-Free Diet
,
Products