D&D Christmas Chocolate Hamper
D & D Chocolates are a specialist confectionery manufacturer, providing a dairy free range of chocolates for those with a dairy intolerance. In addition they also sell Siesta Carob products for people who are allergic to cocoa, caffeine and sugar, and all of their products are handmade on nut free premises.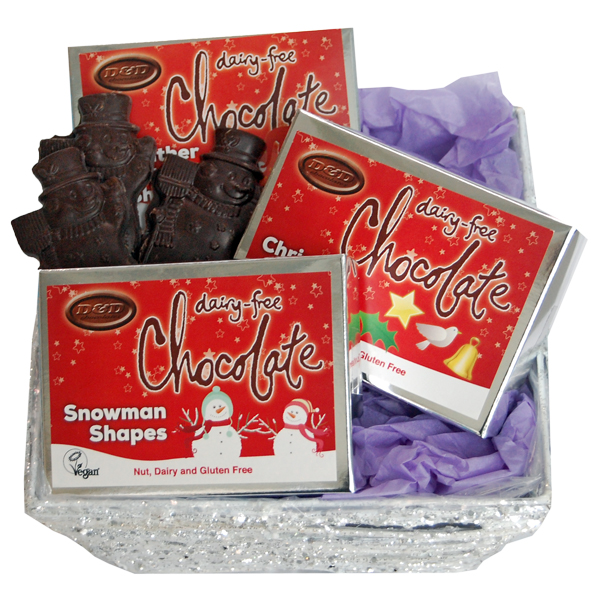 D & D Chocolates is a family run business, based out of Nuneaton, which was started in the late 1980's by Michelle Berridale-Johnson, the well known author of allergy cook books and the founder of the Foods Matter magazine, now an extensive family of websites. Their chocolates are made to the exacting standards of continental style chocolate, and the company have been successfully able to manufacture a truly dairy free product, that tastes every bit as delicious!

The company's main objective is to provide confectionery for people who suffer from dairy intolerance and gluten problems, particularly children. The company's range of moulded confectionery products are available throughout the year, with the special festive items being introduced at Christmas, New Year and Valentine's Day.
D & D are now registered with the Vegan Society and all their products are produced in a totally nut free, dairy free and gluten free unit. D & D can proudly consider itself one of the main dairy and gluten free confectionery companies in the UK today.
The Christmas hamper is an exclusive hamper made especially for our reader's, and comes beautifully presented in a lavendar rush basket, and would make a fabulous gift for your loved ones this Christmas!
This special Christmas Chocolate hamper includes: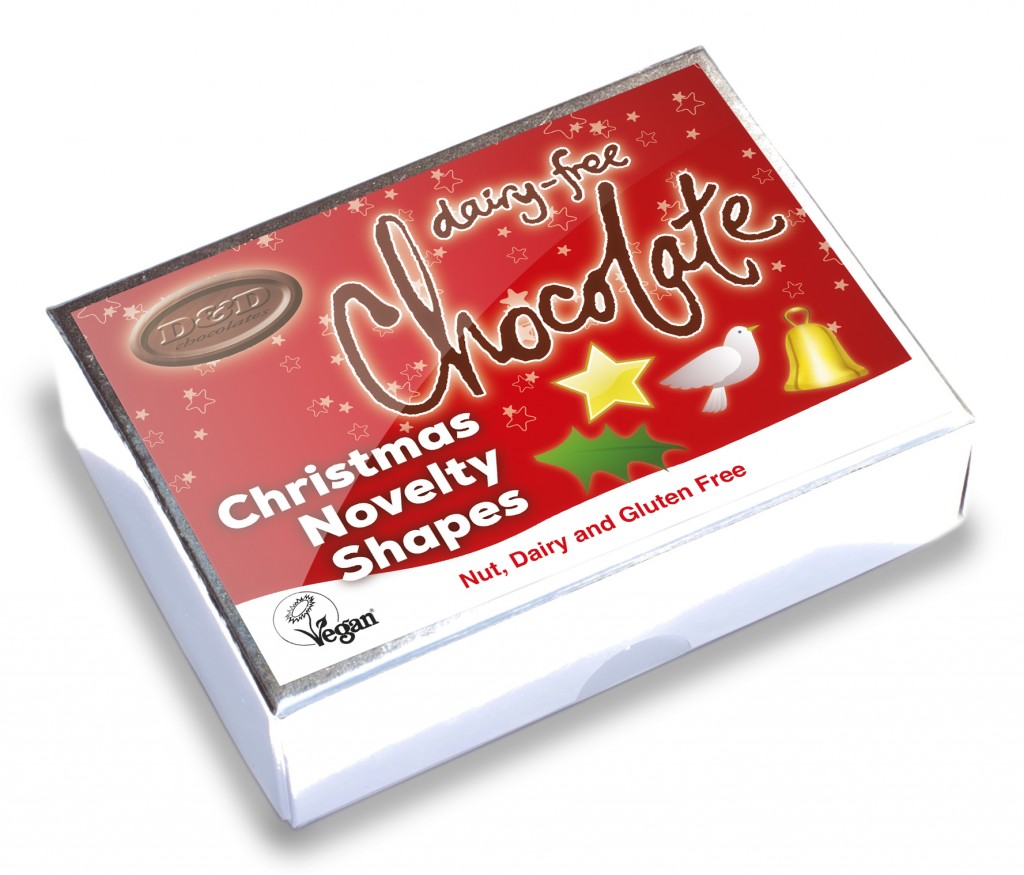 Chocolate Father Christmas
Chocolate Christmas Novelty Shapes x 3
A selection of chocolate lollipops
Lavendar rush basket
For more information about D&D, please visit their website: www.danddchocolates.com.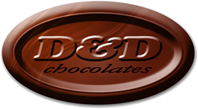 Tags:
Competition
,
Products