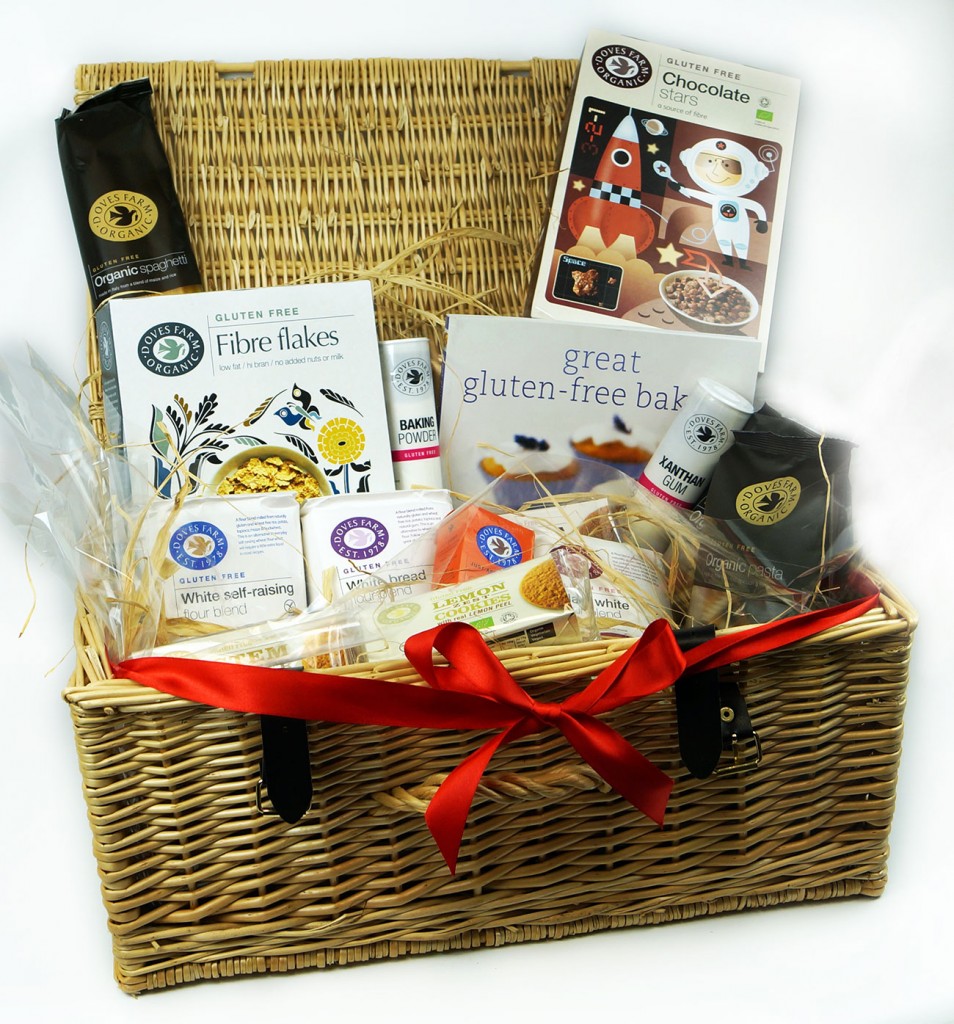 Each wicker hamper contains: Plain Flour, Self Raising Flour, White Bread Flour, Xanthan Gum, Baking Powder, Quick Yeast, Fibre Flakes Cereal, Chocolate Stars Cereal, Brown Rice Fusilli, Maize & Rice Spaghetti, Tricolore Pasta, NEW Chocolate Chip Cookies, Lemon Zest Cookies, Stem Ginger Cookies and a Gluten Free Cookbook.

Doves Farm are specialists in organic flour, priding themselves on their fairtrade, organic and ethical practices. As well as regular flour and products, they are passionate about providing high-quality specialist products, and have a range suitable for those on gluten free, wheat free, diabetic, or other diets.
As well as flour, they have created a range of gluten-free flapjacks, cereals, cookies, pastas and more.
Their gluten-free foods are kept separate from gluten-containing ones, assuring absolutely no contamination. All of their products are vegetarian, many are vegan, and all are organic.
Head on over to the Doves Farm website to see their full range. You can also check them out on Facebook and Twitter for more information.