Enjoy! The brand new free-from chocolates giving us a sweet tooth
Food allergy sufferer Chris Crutchley has unveiled his brand new Enjoy! free-from chocolate range, a delicious selection of treats that stemmed from years of missing out!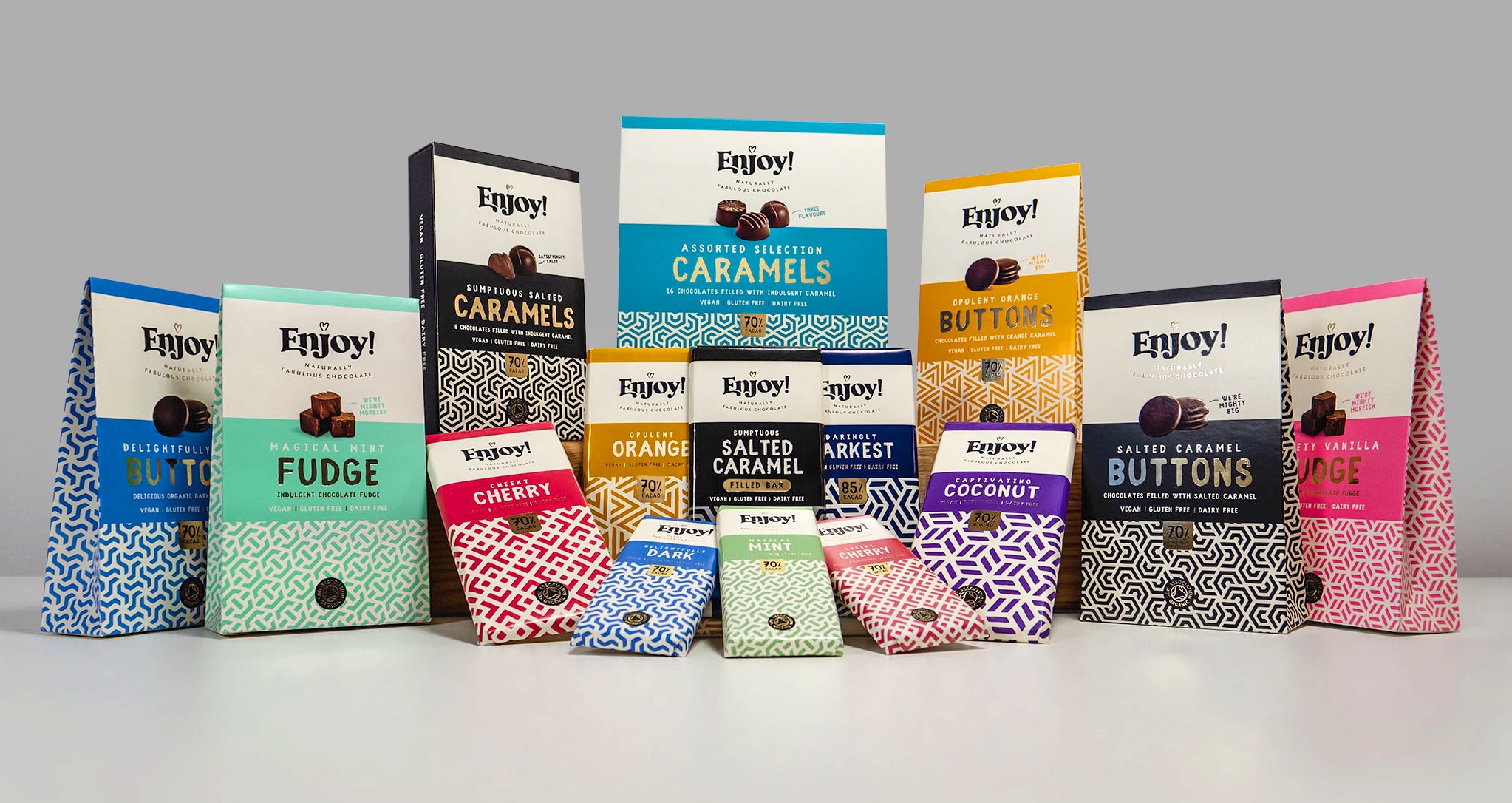 Chris Crutchley had suffered with several food allergies that made his favourite food off limits – chocolate. For fifteen years he had to go without his best-loved treat due to the restricting ingredients that most widely-available chocolate brands used, until he decided to take a stand and create his very own product!
The Enjoy! range is free from all of the 14 main allergens, which include:
Celery
Cereals (containing gluten)
Crustaceans (e.g. prawns, crabs, lobsters)
Eggs
Fish
Lupin
Milk
Molluscs (e.g, mussels and oysters)
Mustard
Tree nuts (e.g. almonds, hazelnuts, walnuts, brazil)
Sesame seeds
Soybeans
Sulphur dioxide and sulphites (if they are at a concentration of more than ten parts per million)
Peanuts and peanut derivatives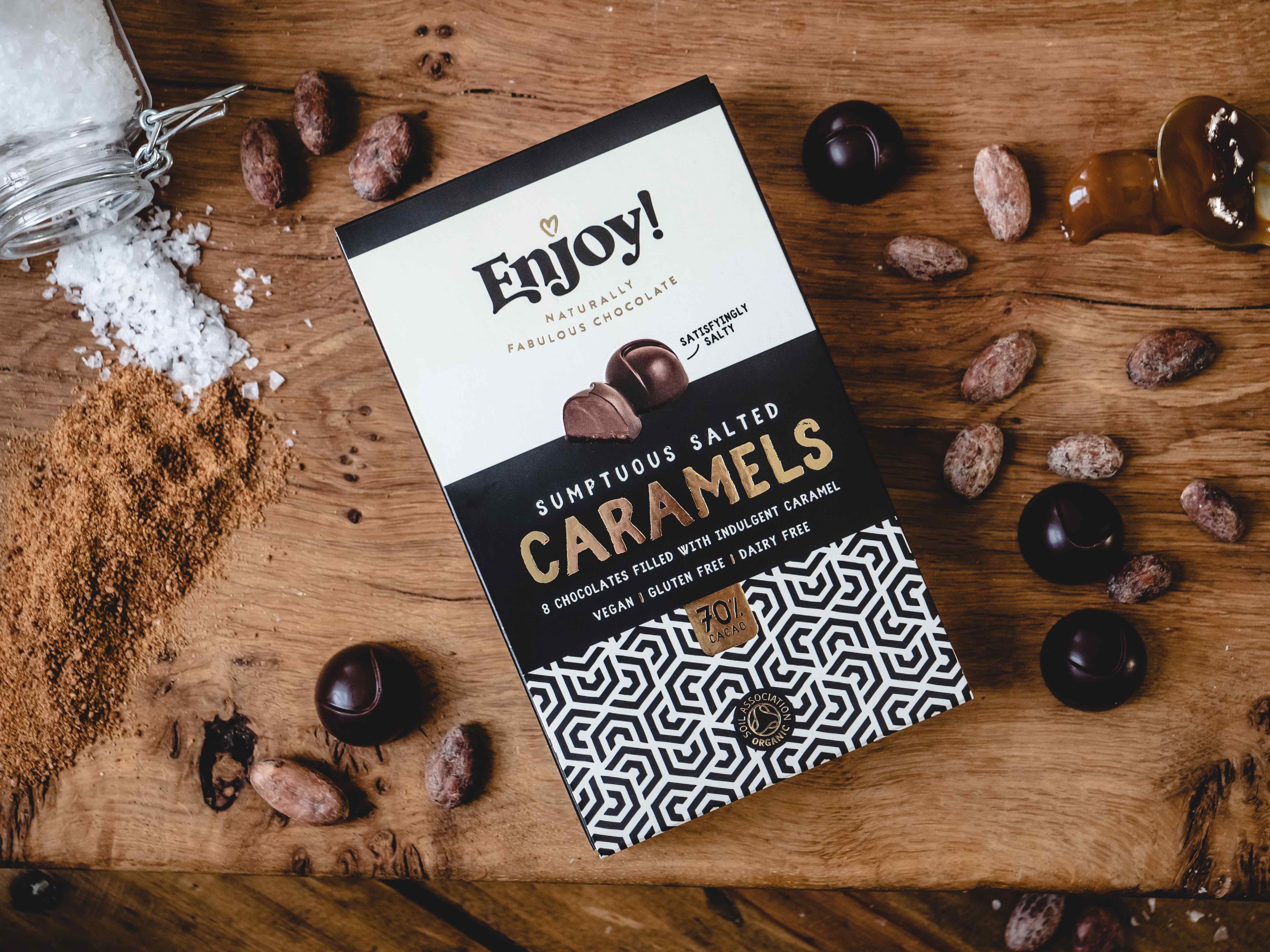 According to Chris "none of the free from alternatives came anywhere near to hitting the spot taste-wise", so he started experimenting with making his own treats using "organic, raw and natural ingredients".
The resulting chocolate snacks are suitable for people who suffer from most food allergies, including those who are gluten-free and vegan. In fact, Enjoy! are responsible for the the UK's first vegan caramel-filled bars and vegan caramel-filled buttons!
The base recipe consists of just cacao powder, cacao butter and coconut sugar, but the range has now expanded to include 26 different product variations. They're also organic and contain no refined sugar.
The full range, including prices, is listed below and is available now on the Enjoy! online store.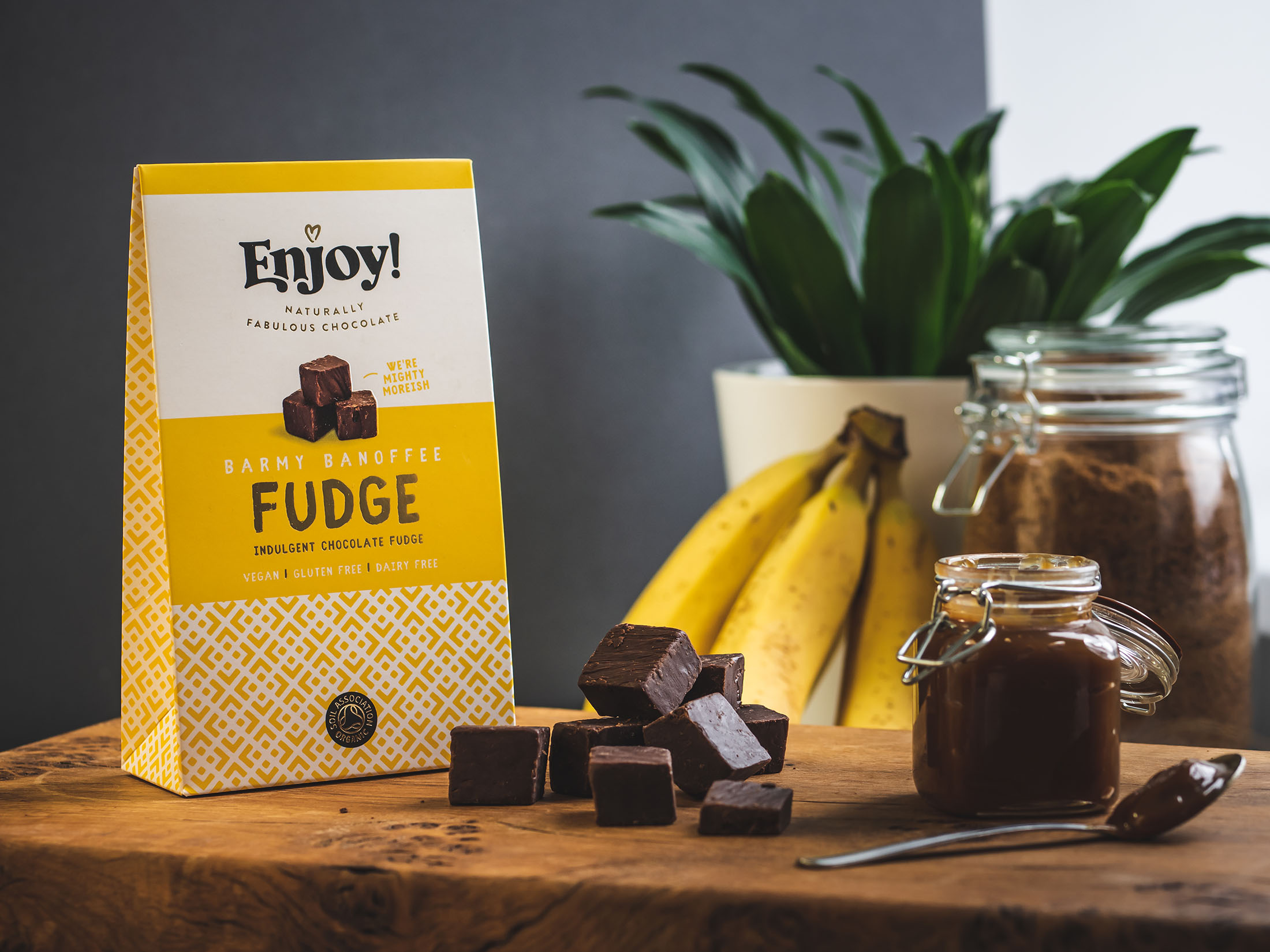 Enjoy! Chocolate Full Range:
Solid bars (RRP £1.49 – 35g, £2.99 – 70g):
– Delightfully DarkDaringly Darkest
– Opulent Orange
– Captivating Coconut
– Magical Mint
– Cheeky Cherry
Filled bars (RRP £2.99 – 70g):
– Sumptuous Salted Caramel
– Velvety Vanilla
Fudge (RRP £4.99 – 100g):
– Magical Mint
– Opulent Orange
– Barmy Banoffee
– Velvety Vanilla
Buttons (RRP £4.99 – 96g):
– Magical Mint
– Opulent Orange
– Sumptuous Salted Caramel
– Delightfully Dark
Boxed caramels (RRP £4.99 – 72g, £9.99 – 144g):
– Salted Caramel
– Caramel Selection (salted caramel, orange and vanilla)
Tags:
Products