Father's Day Gifts!
It"s Father's Day this Sunday (June 20) and we've picked out four 'off-the-wall' gifts that might be just the last-minute thing you are looking for…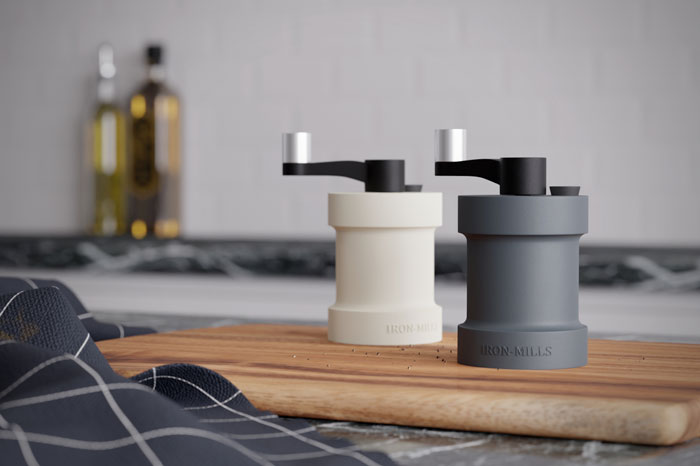 Iron Mills have created a range of luxury cast-iron salt and pepper mills, with an emphasis on longevity and quality. Their mission is to develop a range of high quality, aesthetic and functional products that will stand the test of time and play a part in putting an end to the 'throw away' nature of many modern products.
The idea stemmed from a cast-iron pepper mill from the 1960's that founder Guy inherited from his grandparents… which still works perfectly to this day! Click here for more information.
Hotel Chocolat has the perfect present to make his Father's Day this Sunday. They've taken a shot of 12-year-old single malt whisky, mellowed it into a smooth truffle and encased it in rich-but-creamy 50% milk chocolate. Crack through the tempered chocolate sphere and immerse yourself in the evocative flavours of a good scotch.
The natural colours of the orange highlight on the Whisky Truffles Selector is a reminder of the glint of amber whisky beside an open fire. The whisky used is a single malt from Speyside, an area between Inverness and Aberdeen that is famed for its whisky production. This is in part due to the abundance and stunning purity of its water, but historically also due to its inaccessibility – keeping the whisky tax collectors away! This Speyside scotch is silky and well-balanced, with notes of heather, apple blossom and pear, with a peaty, smoky finish on the palate once it's gone.
It may be best to keep this away from little fingers – this truffle has a decidedly adult flavour. The smooth truffle within tempers the strength of the whisky with a decadent cream, which is deepened with the cocoa notes of our milk chocolate.
Perfect for an after-dinner treat, or when you're craving a wee dram but the bottle is empty! Transport yourself to the Scottish moors in just one bite – although you may need to eat more than one! Click here for more info…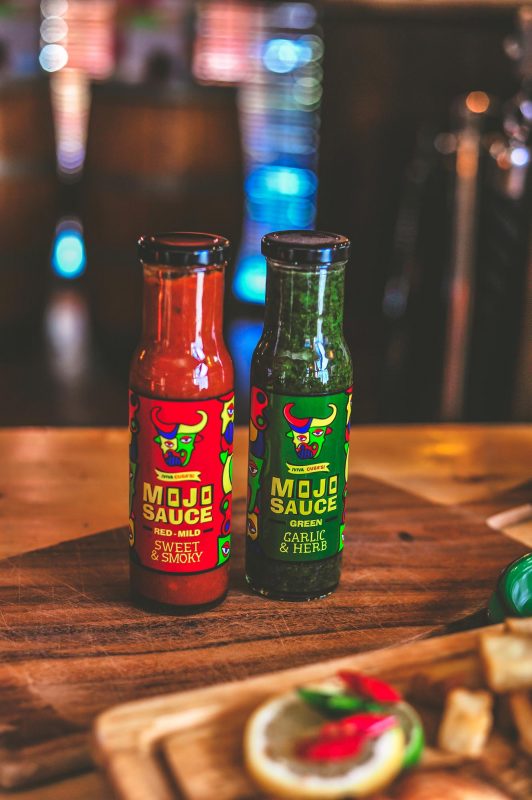 Summer is about to get much tastier with the arrival of Mojo Sauce, two sizzling Spanish-alternatives to ketchup and mayo based on an original Canary Island family recipe.  
Packed full of Latino flavours, the two condiments – Red Mojo and Green Mojo – are perfect for pouring, dipping and marinating, and promise to elevate everything from BBQs, tapas and salads, to fries, nachos and potatoes. 
A Spanish staple for your condiments cupboard, Red Mojo is a mouth-watering mix of sweet red peppers and smoked paprika, with a rich, sweet and smoky flavour that's mild not hot. It will transform your burger or bacon sandwich, make your steak sing and add zing to your chips. It also works well as a pesto and is ideal for topping tacos and slathering over a whole chicken before roasting or barbequing. 
Green Mojo is a fresh, vibrant mix of garlic, herbs and sweet green peppers, giving it a zesty, lively flavour that's perfect for dipping and pouring over fish, chicken and salads. It can also be used to add a herby hit of Spanish flavour to mashed potato, pack a punch in pasta, or make a simple sandwich soar to new taste levels.   
The versatile sauces are both gluten-free, vegan, low-salt, low-fat and low-sugar, making them a tasty and healthy alternative to many other condiments. They are currently available in Ocado, Morrisons and selected Co-op stores with an RRP of £2.  
To find out more about Mojo Sauce visit www.vivacubafoods.co.uk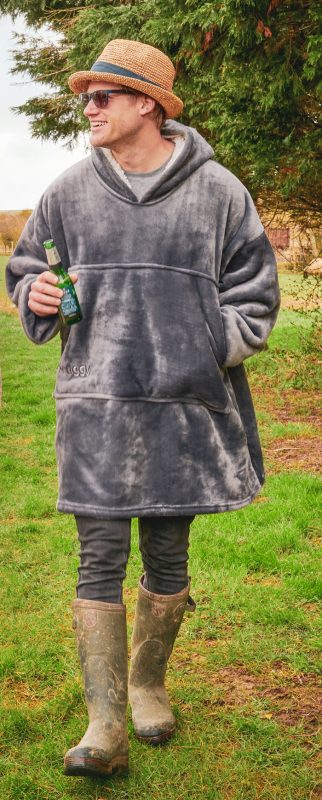 What dad doesn't like a barbecue or eating outside? Snuggy have the perfect solution for when it gets a little cooler in the evening. Adored by celebrities such as Chloe Ferry and Alex and Olivia Bowen, the Snuggy is an oversized hoodie that's super cosy and warm. It's ideal for throwing on when the temperature drops in the evening or for those pesky nighttime trips to the loo! 
Available in five different colours at www.snuggy.shop, and with options for adults (£59.99), children (£34.99) and even your canine companions (£22.99), its soft flannel fleece exterior and sherpa fleece interior make it the ultimate in campsite cosy comfort.
As we said, these gifts are a bit unusual, albeit with loads of style and originality, but then again, what dad doesn't like to stand out from the crowd!