Feel Free produce a wide range of gluten and wheat free home bake mixes.
This includes their sponge cake mix, muffin mix, chocolate brownie mix, chocolate cake mix, double chocolate chip cookie mix, multi-purpose flour mix, white bread mix, and their newest additions – seeded bread mix, dumpling mix, vegetable suet mix and a sage & onion stuffing mix.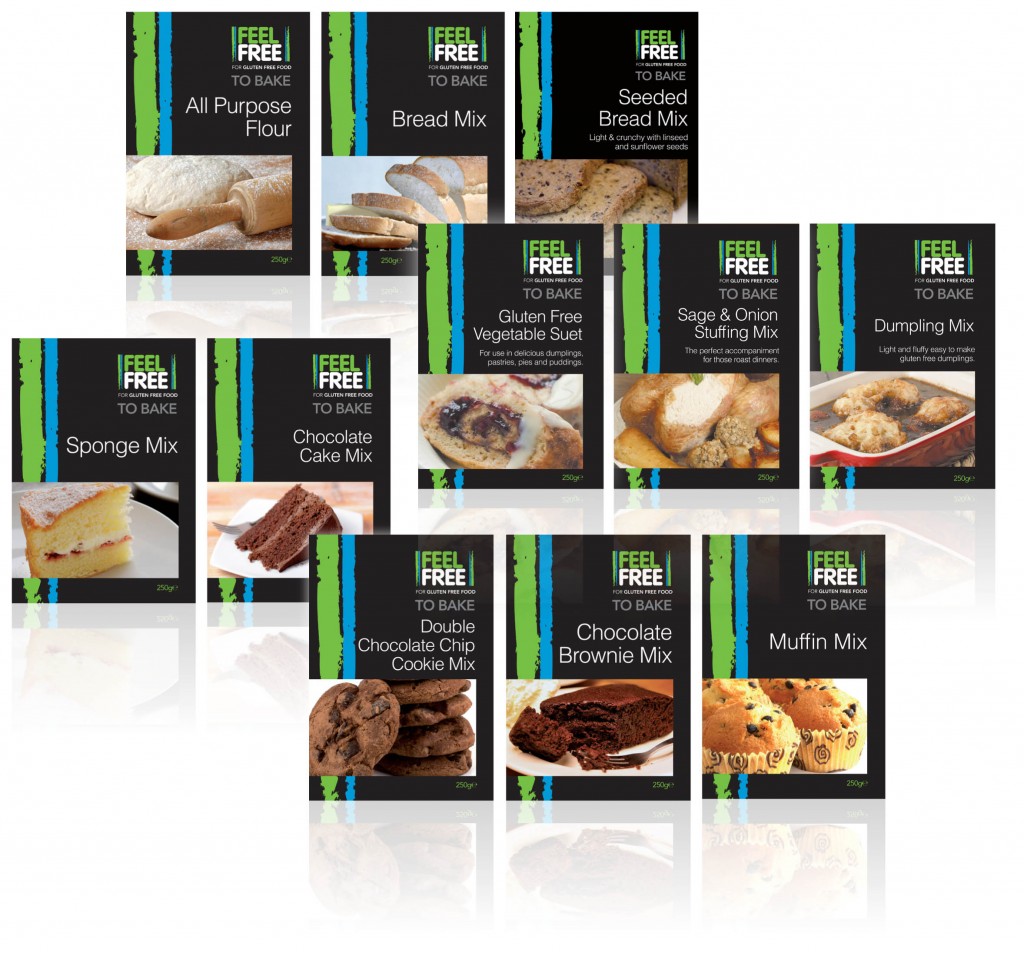 Feel Free are dedicated to creating top quality, naturally wheat and gluten-free savoury and sweet products. The rest of their range includes pasta, doughnuts, pies & pastries, lasagne, ravioli, snack bars & more!
For more information about Feel Free and their products, visit feelfreefoods.co.uk.