Hollows & Fentimans'
Hollows & Fentimans' is a deliciously smooth and refreshing alcoholic ginger beer made using all natural ingredients. Delicious as a refreshing summer drink and gently heated makes the perfect winter warming drink.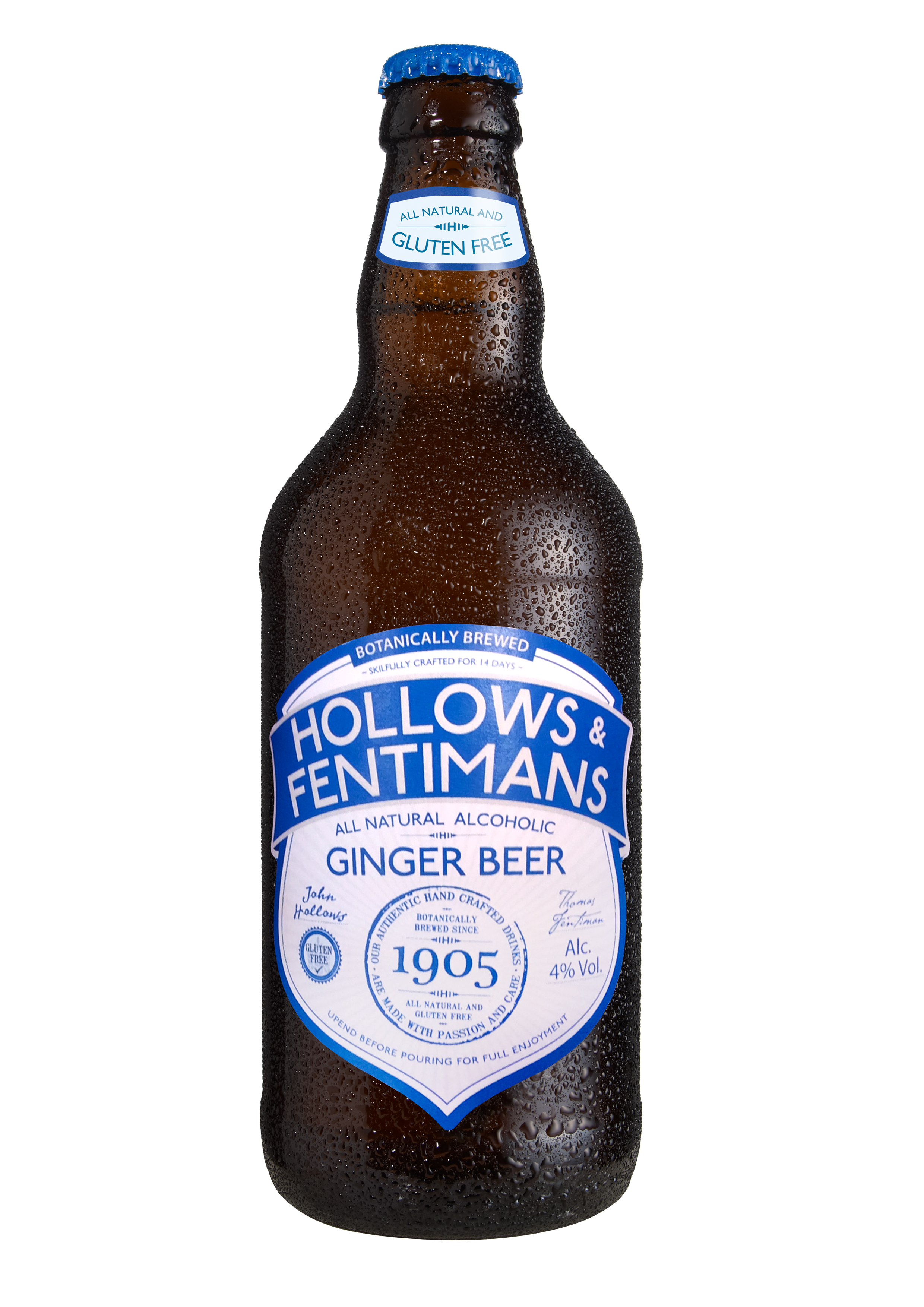 "Not many years ago the gluten free category was targeted at people with coeliac disease and wheat intolerances. All that has changed and the category is attracting new shoppers seeking a healthier alternative. Gluten free beers are still in their infancy, but more and more people are attracted towards them because they are associated with a heathier lifestyle," said Andrew Jackson, Fentimans Head of Marketing. "With Hollows & Fentimans, you get all the taste and authenticity associated with the Fentimans brand, plus the additional benefit of a gluten free beer."
Their delicious ginger beer has a complex, spicy aroma with fruit characteristics from the pear juice.  It has a spicy, fermented character and a clean, ginger flavour. There is a gentle heat and the aftertaste is a warm, pleasant sensation in the mouth, whilst the pear juice contributes to a fuller, rounded flavour.
'Hollows & Fentimans' is available in 500ml has an ABV of 4% and is certified gluten free. All of Fentimans' product are certified gluten free with exception of Lemon Shandy.
For more information, please visit www.drinkhollows.com
Tags:
Competition
,
Products