Get Fit for Summer with Lizi's High Protein Granola
Lizi's High Protein Granola is perfect for those who live active lifestyles. Why not kickstart your summer preparations with this high-protein start to the day.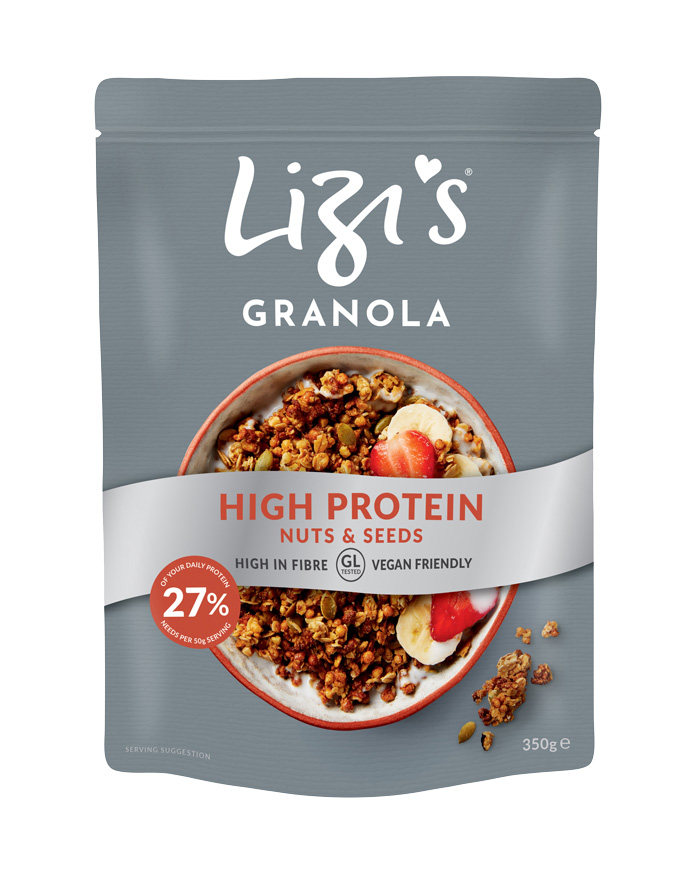 Providing key nutrients for those fitness goals you may have. This granola delivers more than 27% of your daily protein needs per 50g serving.
Ingredients like oats, pumpkin seeds, coconut, and chopped nuts also deliver all-important fibre, which contributes to our general health and mental wellbeing, while also helping to maintain a healthy digestive system.
Apple juice adds some natural sweetness so you can up your protein intake without compromising on taste.
Top off your morning fruit and yoghurt with this granola for a high protein breakfast.
RRP £3.70 from Sainabury's, Ocado and Waitrose and online at www.lizis.co.uk