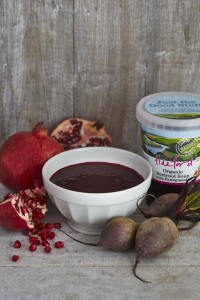 Tideford Organic have been creating their delicious, award winning fresh organic soup, sauces, pesto, porridges and puddings since 1996. They use only organic, natural ingredients, and all their products except their porridge are gluten-free.
Their Beetroot and Pomegranate soup has just the right amount of delicious tang to make it a perfect summer soup, and is packed with antioxidants.
Meanwhile the Watercress Spirulina and Lemon soup is light and refreshing with a hint of black pepper Spirulina offering plenty of protein and vitamins.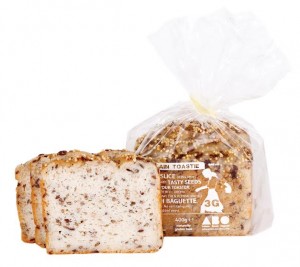 Artisan Bread Organic provide naturally gluten-free breads, traditionally made from freshly milled flour. They have no wheat or gluten containing ingredient, meat, dairy or sugar in their bakery – which means absolutely no contamination.
Their range includes loaves (white, seeded, quinoa, soya and linseed, buckwheat, and rice to name a few), pizza bases, cakes and cookies, snacks and more. Everything in their bakery is made with absolutely no additives, resulting in naturally delicious bread.