Good Carma Foods
Good Carma Foods specialises in a range of alternative natural, dairy free products, based in Carmarthenshire, West Wales. Their aim is to help people with special dietary requirements or those who want to live a healthy whole food lifestyle.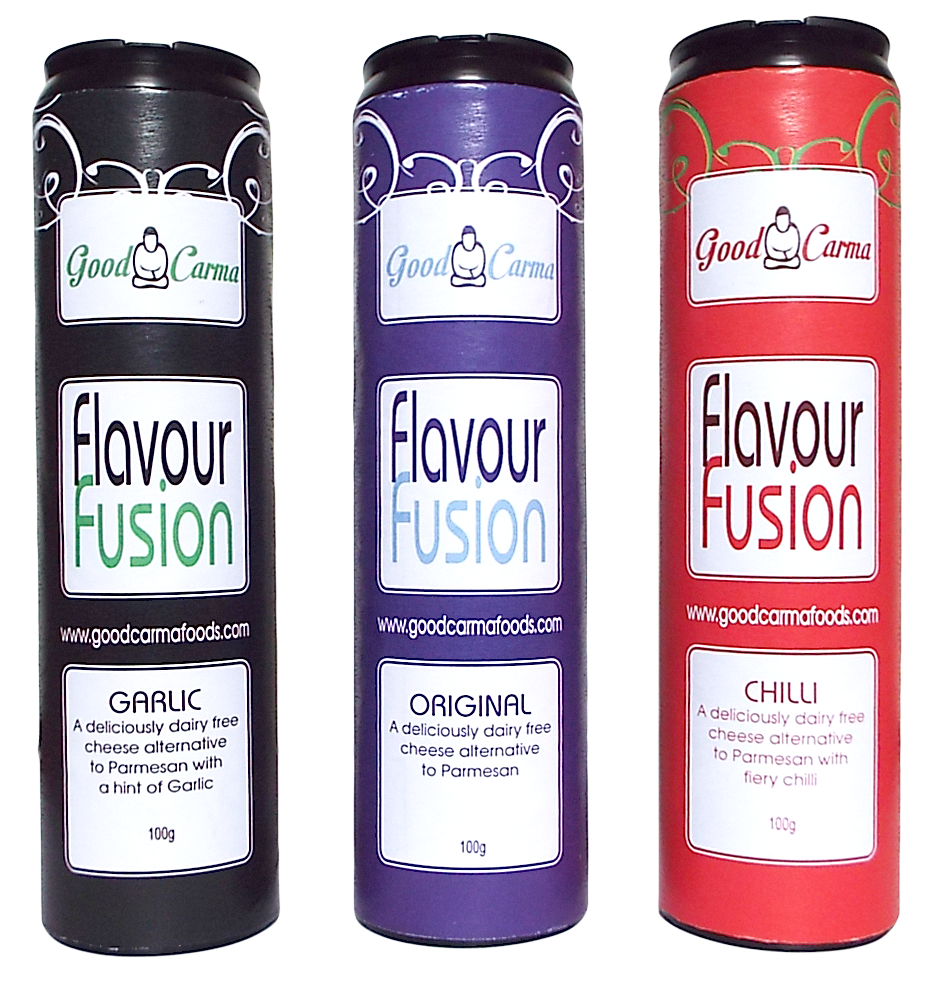 Good Carma was established by Charlotte Bates, who has been a vegan since 2010, and a vegetarian for 10 years before that. A passionate foodie, Charlotte has a strong understanding and interest in health and nutrition, and started Good Carma in the summer of 2013 in honour of her mother Lynne who died from bowel cancer earlier that year.
"I wanted to help my mother by offering an alternative to dairy cheese without sacrificing flavour but using healthy and nutritious ingredients. Good Carma's cheese style products are now enjoyed by both vegans and non-vegans alike"
Their 'Flavour Fusion' range includes parmesan style dairy and gluten-free products packaged in shaker tubes and made with ground almonds, yeast flakes, and Himalayan pink mineral salt, and they will also be adding a delicious new soft cheese style spread to their range in the near future too.
We were lucky enough to try their range of parmesan style dairy-free cheeses, and this is what we thought:
Flavour Fusion Chilli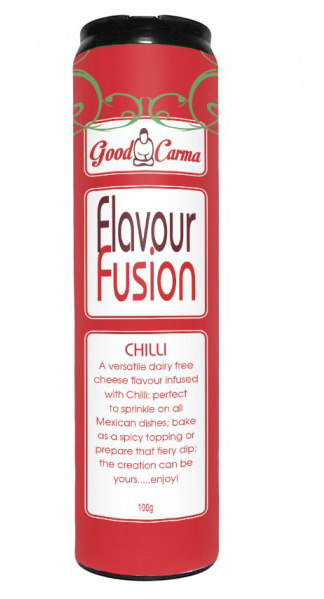 A versatile dairy free cheese flavour infused with Chilli: perfect to sprinkle on all Mexican dishes; bake as a spicy topping or prepare that fiery dip; the creation can be yours.
"If you want to add a fiery kick to your pasta, then this is the cheese for you! The chilli flavour is subtle, and not overpowering, but adds a pleasant warmth to pasta dishes, and makes an excellent accompaniment to a bowl of chilli or a jacket potato."
Flavour Fusion Garlic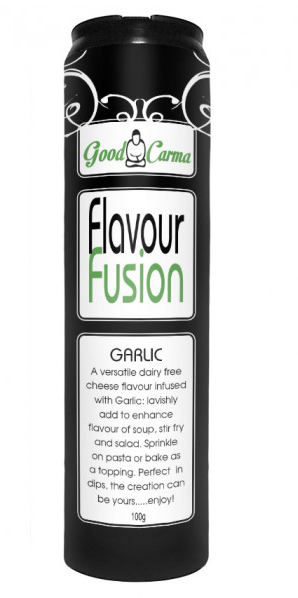 A versatile dairy free cheese flavour infused with Garlic: lavishly add to enhance flavour of soup, stir fry and salad. Sprinkle on pasta or bake as a topping. Perfect in dips, the creation can be yours.
"What a treat this cheese is! The scent of the garlic hits you the moment you open the package, but it manages not to overpower the delicious cheese flavour, instead offering a delicate hint of garlic that makes this cheese very moreish indeed! We used this cheese to make a crispy, cheesy topping to a pasta bake, and it was delicious! "
Flavour Fusion Original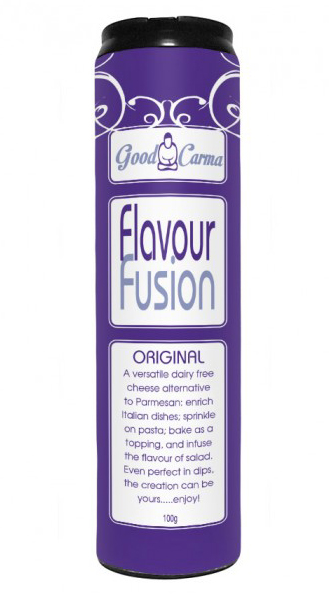 A versatile dairy free cheese alternative to Parmesan: enrich Italian dishes; sprinkle on pasta; bake as a topping, and infuse the flavour of salad. Even perfect in dips, the creation can be yours.
"What a wonderfully fragrant cheese this is! The basil makes it lovely and fresh, and it is ideal for sprinkling on tomato dishes or on a pizza. I added mine to a salad in place of croutons, and it found it added a great depth of flavour thanks to it's subtle, lightly salted cheesey flavour"
There are many health benefits of the ingredients in Good Carma's 'Flavour Fusion' range, which include:
The use of Himalayan Pink Salt is aligned to the many health benefits (just search for "Himalayan Pink Salt health benefits" to find many web sites extolling its virtues).
The nutritional yeast flakes used in the cheese style products also have added vitamin B12 which is an essential nutrient but one that is difficult to source when on a red meat free diet.
Almonds are high in mono-unsaturated fats, the same type of health-promoting fats as are found in olive oil, which have been associated with reduced risk of heart disease.
You can find Good Carma 'cheeses' in 47 Waitrose stores and many health food shops, as well as online with a fantastic 20% discount! You can find a list of stockists here.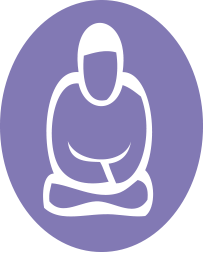 For more information about Good Carma Foods, please visit their website. Or alternatively you can get in touch with them on Facebook or Twitter.
Tags:
Competition
,
Dairy-Free Diet
,
Products
,
Vegan
,
Vegan Diet