Good Hemp make tasty food from hemp, and it's healthy too! Hemp is one of the most exciting natural ingredients with all kinds of health benefits.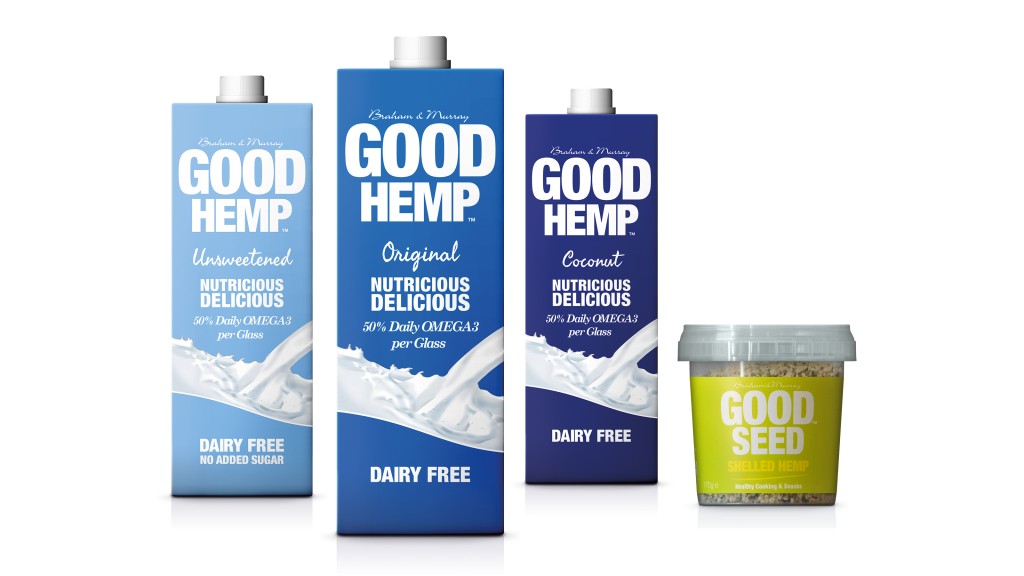 Good Hemp began in 1998, whilst Henry Braham and Glynis Murray were walking around the edge of a field after the first harvest of hemp they had grown for natural fibre, when they spotted a plant which was left standing by mistake that had grown and matured its seed. The seed tasted delicious, with a flavour similar to hazelnuts, and they became hooked on a journey that is still developing now. All the products Good Hemp make have come by the same process of dedication to finding the best way to make tasty food from hemp seed. And because the quality is so high, the unique nutritional benefits of hemp foods are uncompromised. In short, if it tastes good – it is good.
Good Hemp Milk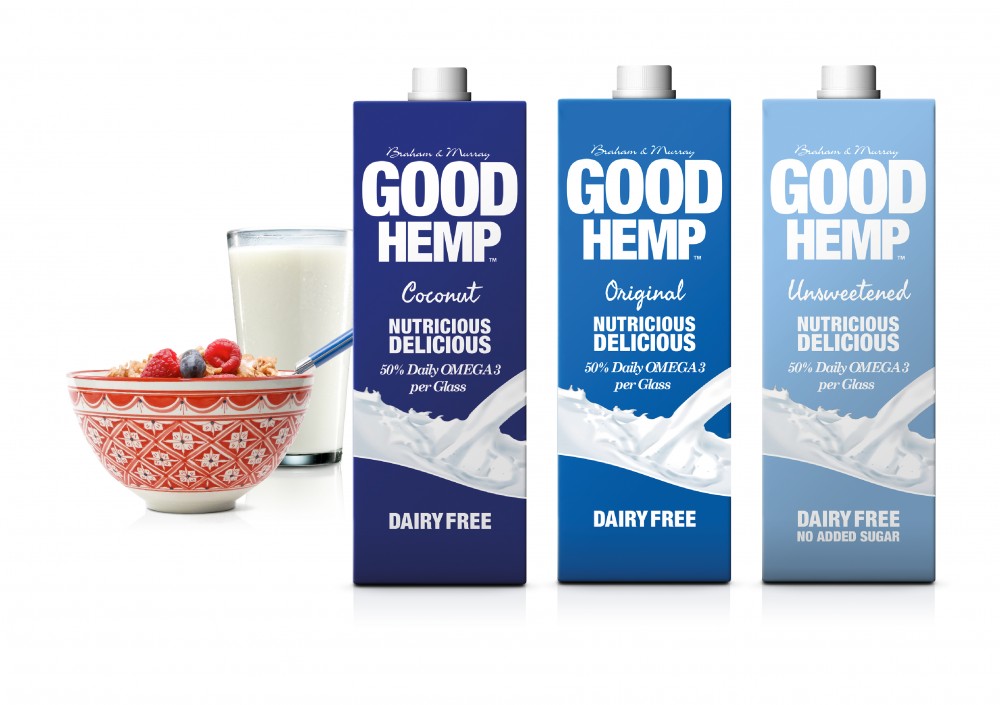 Good Hemp is a nutritious dairy free alternative to milk. Made from the natural goodness of hemp seed it can be used on cereals, in tea, coffee, shakes, porridge, cooking or simply as a refreshing drink on its own. Just one 250ml glass provides 50% of your recommended daily intake of Omega 3, which many experts believe can help support good heart and brain health and circulation.
Good Hemp Milk is free from dairy, lactose and soya so is unlikely to cause bloating or unwanted side effects often associated with other milk alternatives.
There are currently 3 varieties in the range, Original, Unsweetened and Coconut, all of which are naturally high in Omega 3 and are fortified with Calcium and Vitamin D2.
Hemp Seed Hearts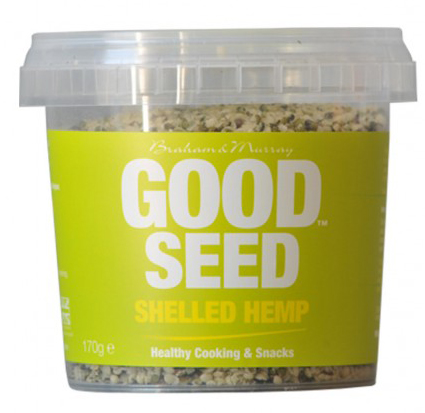 Hemp Hearts are the soft kernel hidden within the shell of hemp seeds. They have a wonderful nutty flavour and breathe life into salads, stir frys, soups, yogurts, cereals, breads and baking. They are also great as a simple snack on their own.
The true 'Super Seed', hemp hearts are naturally packed full of Protein and Omegas 3, 6 and 9, all in exactly the right ratio to be easily absorbed by our bodies.
For more information about Good Hemp, please visit their website, or get in touch with them on Facebook or Twitter. 
Good Hemp products are available to purchase from their Online Shop, or alternatively you can find them in Tesco, Waitrose, Sainsbury's, Asda, Morrisons, Ocado, Holland & Barrett, Booths and other leading health food stores and independents.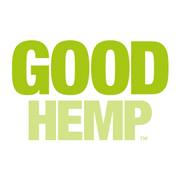 Sign up to either our 'Free-From Heaven' or 'Vegan Food & Living' newsletter below for your chance to win!