These luxurious mixes are super easy to make and come with handy recipe suggestions to help you get the best bake possible!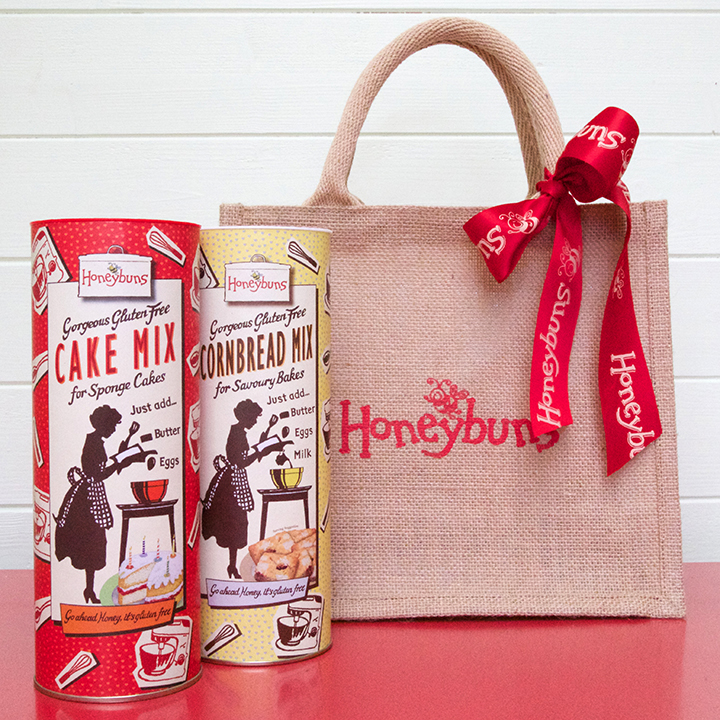 Who are Honeybuns? 
Honeybuns are a dedicated gluten free bakery based on an old dairy farm in Dorset. From sourcing the best ingredients to slow, gentle baking methods, everything they do is geared towards customer delight. When it comes to quality, Honeybuns bakes are hard to beat as they bake their cherished products far slower than many commercial bakeries do, setting their oven temperature low to allow flavours to mingle and develop properly. They keep batches small, and their products are made from only natural ingredients, including their own bespoke gluten free flour blends. As they're a dedicated gluten-free bakery, you can rest assured that you're in safe hands with Honeybuns! 
Honeybuns have also recently launched their 'new generation' of cakes – all gluten free of course, and some are even dairy free and vegan too, and fruit sweetened!  Not only that, they have also launched the luscious Squillionaire and Fruity Nut Bar already, with two more products in the range launching later this month.
What's in the bag?
Cornbread Mix – Versatile and luxurious tasting, this savoury Cornbread Mix makes either a cornbread bake or a pancake batter. Cornbread muffins, toad in the hole, fat crunchy croutons and more are super easy to make.
Cake Mix – Now anyone can rustle up a sumptuous and delicious gluten free sponge cake. The Honeybuns Cake Mix is fabulously easy to make, just add eggs and butter. Using luxurious natural gluten free ingredients, the mix is delicious baked naked but it is extremely versatile and can be adapted to use seasonal ingredients.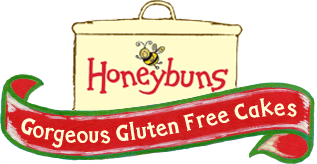 For more information on Honeybuns gluten-free bakery, please visit www.honeybuns.co.uk. You can also find them on Facebook, Instagram and Twitter.