Introducing Lazy Day!
Lazy Day is the revolutionary
confectionary
brand redefining the free-from
space.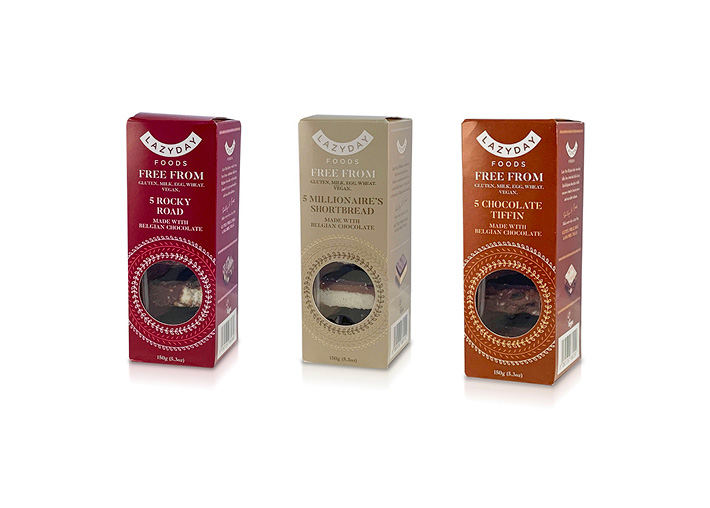 Founders
Dr Sally Beattie
and Emer Bustard, both professional food scientists, grew increasingly frustrated at the lack of sweet treats that adhered to their dietary needs; they found this to be especially prominent when it came to celebrations e.g. birthdays, Easter.
Using their professional experience, they created a range of recipes for high quality, allergy friendly foods that are so good that anyone would want to eat them. The mission? Bring a little relaxation and comfort into the busy lives of those navigating free-from diets. The Lazy Day team hand bake their cakes, biscuits and tray bakes from their dedicated free-from bakery.  The bakery is totally gluten free, dairy free, and egg free, and there are no nuts on site either. 
Their hero products stand out from the crowd:
Vanilla Cake (RRP: £4.00, Sainsbury's)
​​This delicious vanilla sponge traybake is topped with a vanilla frosting and decorated with multi-coloured sugar confetti.  The cake is vegan and free from gluten, wheat, egg, milk and lactose. It addresses a wide variety of food allergy issues in one, making it suitable for coeliacs, vegans, people with lactose intolerance, dairy allergies and many other conditions at once. This fun and colourful cake is sure to be popular with both kids and big kids at heart!
Tiffin (RRP: £4.99, Sainsbury's)
The Belgian chocolate tiffin features an indulgent amount of Belgian dark chocolate, which forms a rich truffle mixture with shortbread pieces and juicy sultanas.  Offering chocolatey goodness for all, it's vegan-friendly and free from gluten, egg and milk. 
Vegan Chocolate Cake (RRP: £6.50)
 A decadent chocolate cake comprised of three layers of rich chocolate sponge, filled and covered with chocolate frosting and drizzled in Belgian dark chocolate.  This is the ultimate indulgence where there is no compromise on cake, and no compromise on flavour either.  To be enjoyed both hot and cold and is the perfect addition to any celebration.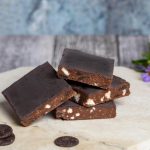 Rocky Road (£2.00, Sainsbury's)
One of the most popular treats from Lazy Day Foods, this decedent Rocky  Road is the perfect accompaniment to your 3pm tea break. Topped with fluffy, vegan marshmallows, this vegan-friendly Rocky Road sits on a base of Belgian dark chocolate truffle, which contains shortbread pieces and juicy sultanas.  Sounds the same as tiffin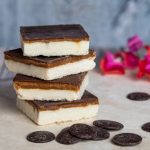 Millionaire Shortbread (£2.00, Sainsbury's)
Finally, treat yourself to a delicious, golden Millionaire Shortbread. Smooth, vegan caramel sits on a bed of gluten-free shortbread, topped with indulgent, Belgian dark chocolate. Like the majority of the Lazy Day Foods range, these treats are entirely gluten-free and vegan friendly.
Gluten-Free Products
,
Gluten-Free Snacks
,
Products
,
Snacks