Lovemore Gluten-Free & Dairy-Free Cookies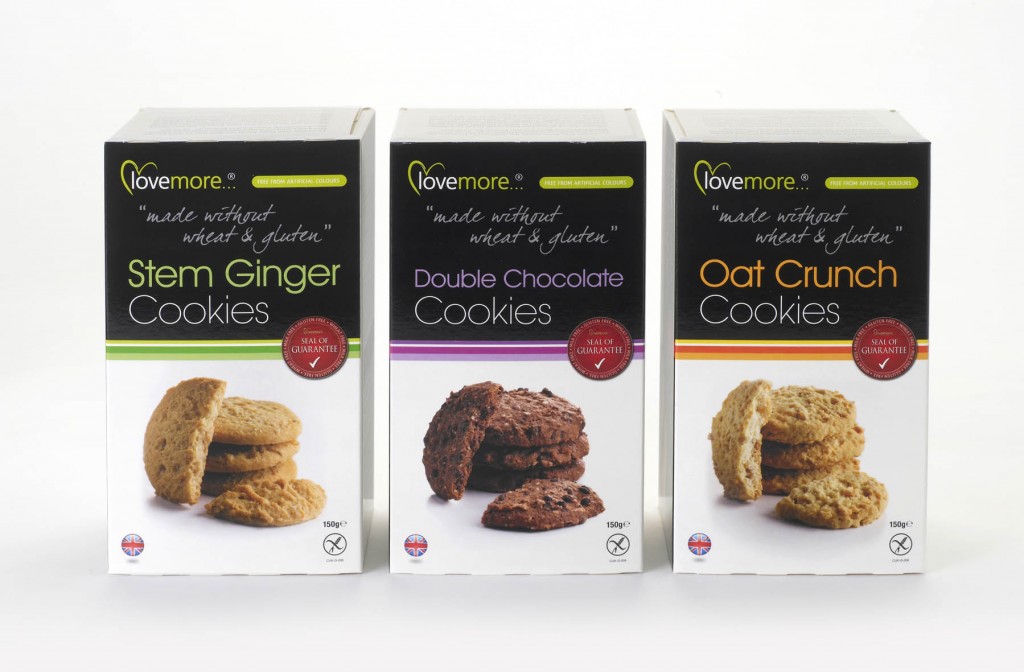 Family business Lovemore began as Welsh Hills Bakery over 60 years ago, and since 2001 has been creating delicious tasting gluten-free cakes and pies, and continue to strive to produce the best quality products now with their expanding range of cookies, cakes, shortbreads and crackerbreads.
Lovemore focus on offering high-quality, innovative gluten-free goods, with over 80 products all approved by the Coeliac Society. They are proud to produce products which make family, friends, customers and employees say: "You can't tell its gluten free."
In their range is a trio of delicious cookies, double chocolate, ginger stem and oat crunch. Their double chocolate cookies are made with luxurious real Belgian Chocolate, while the oat crunch cookies are packed with a crunchy crispiness to keep you satisfied and the stem ginger cookies are made with real stem ginger for an extra spicy deliciousness.

You can find out more about Welsh Hills Bakery & Lovemore and their range of foods over on their website. They are also on Facebook and Twitter.
Tags:
Cookies
,
Dairy-Free
,
Gluten-Free
,
Gluten-Free Baking
,
Products