Microplane
An excellent grater is indispensable when it comes to creating the finest recipes or garnishing favourite dishes, so we're delighted to introduce you to Microplane's new range of professional graters.
The iconic rasp-style design of the iconic Premium Classic Zester – featuring 400 micro-teeth and ergonomic soft-touch handle, is designed with comfort in mind. The Classic Zester finely grates fruits and vegetables, and is ideal for adding zest to fresh vinaigrette's, sauces and even cookies.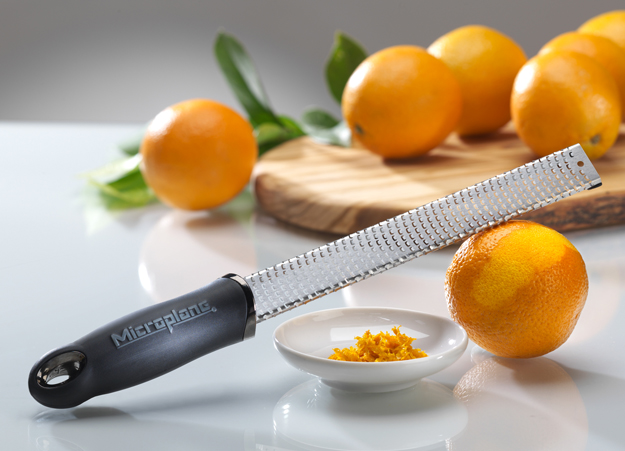 The Gourmet Series comes with five blade types, which cut effortlessly through hard and soft foods. These graters don't just look sleek, they also have large grating and shaving surface, soft-touch handles, plus non slip rubber ends for added stability. The different blade types not only allow you to choose how coarsely you grate or shave your food, but they also give you the option to  create ribbons with your vegetables.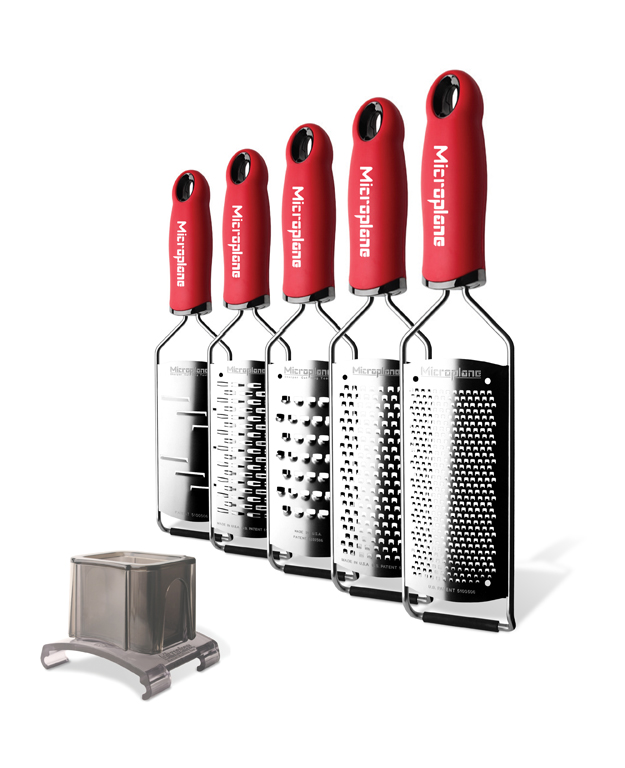 Sprialisers are all the rage right now, and you could also get your hands on the new Spiral Cutter, which turns nutrient rich vegetables into spirals for use in dishes such as stir-fry's in seconds. It instantly makes healthy meals more appealing, and offers a great way to reduce your carbohydrate intake as you can substitute spaghetti and pasta with vegetables like carrots, squash and courgette instead.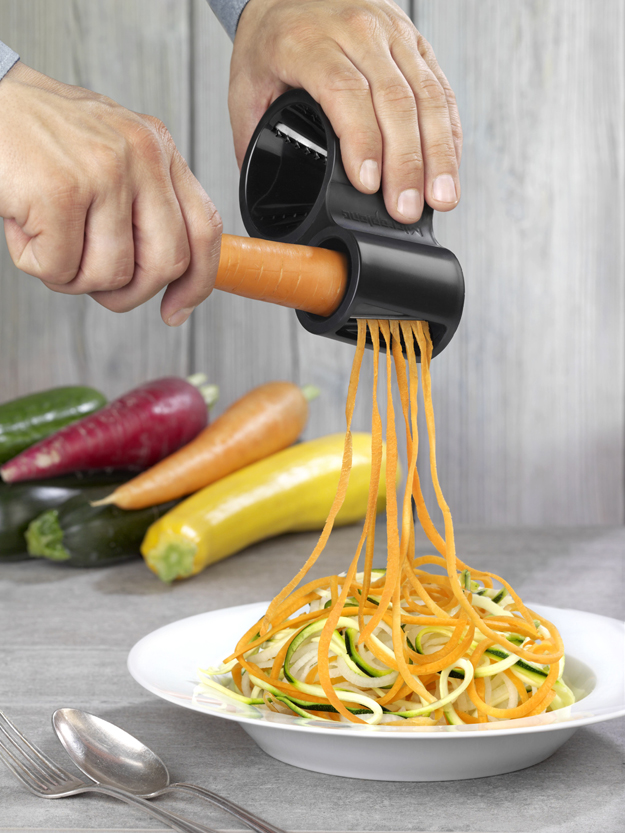 Microplane is the first company to apply photo-etching technology to graters, an innovative process especially designed to create ultra-sharp cutting edges.
Made in the USA, the tiny teeth behave like sharp knives to cut ingredients with precision rather than tearing or shredding like most stamped graters. The blade ensures that food doesn't stick or block, but instead, gently slides along the cutting surface to produce perfect results every time.
Tags:
Products