Whether you're a regular gym-goer, a weekend jogger, or just a busy person trying to eat healthily, ELEAT's new and tasty high-protein cereals are here to help you start your day in the very best way.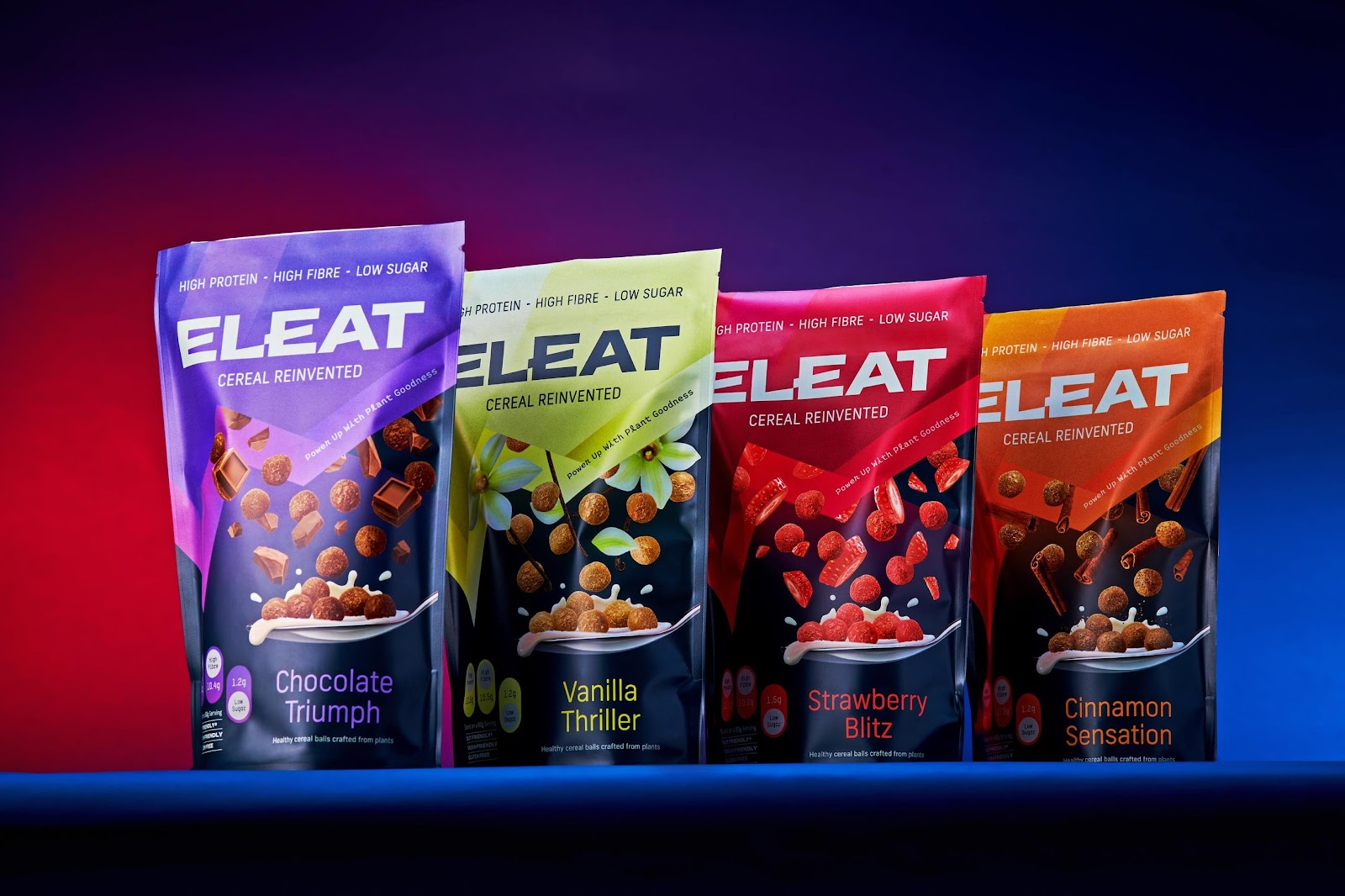 ELEAT offers a nutritionally balanced breakfast or snack option that is high in protein and fibre, low in sugar, gluten-free, vegan, sweet and crunchy. It also includes prebiotics to help boost the gut.
Many are drawn to high-sugar, low-nutrition cereals for breakfast, which are often filled with artificial flavours and colourings, and feel they have no healthy alternatives that are actually tasty, filling and satisfying, until now…
Made with a unique plant-based blend of sunflower and soy protein, together with rice and chickpea flour, ELEAT cereals are available in four delicious flavours – Chocolate Triumph, Cinnamon Sensation, Vanilla Thriller and Strawberry Blitz.
Eat them with your favourite choice of milk/m*lk, or even straight out of the pack as a quick nutritious snack.
With each serving boasting more than 12.5g protein, 10g of fibre, 7g of prebiotics and less than 1.5g of sugar, you'll get a balanced ratio of nutrients that your body needs.
ELEAT cereals combine a very good balance of these macronutrients and contain 89% less sugar that regular cereal and, in my opinion, are currently the holy grail of healthy cereal."
ELEAT cereals are available in two fully recyclable packaging formats: 250g multi-serve resealable pouch (RRP £7/250g) and 50g single-serve pack (RRP £2.20/50g). So whether it's breakfast, a snack at home or on-the-go, ELEAT has got you covered.
ELEAT cereal is available at eleatcereal.com and launching on Amazon soon.