Pick up a pack of Perthshire's perfect Podberry this Scottish Food and Drink Fortnight
Every year Scotland comes together to celebrate and highlight the fantastic products from across the country with Scottish Food and Drink Fortnight. Taking place between the 5th and the 20th of September, while this year the celebrations may be a little different, it is a great excuse for people across both Scotland, and further afield, to try something new while supporting some of Scotland's brilliant producers.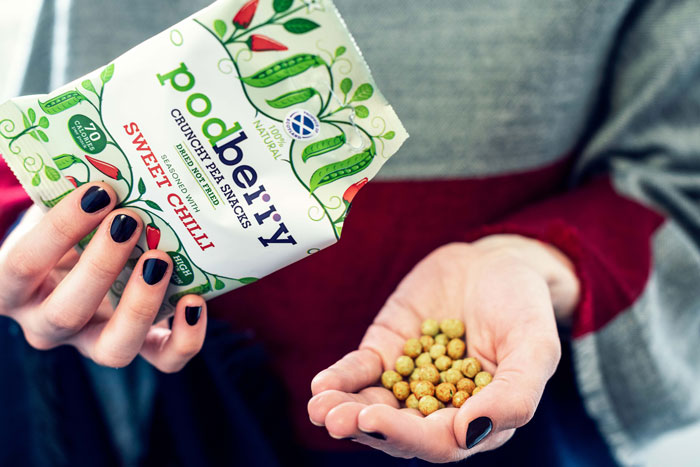 Podberry, the UK's first freeze-dried seasoned snack product made with Scottish-grown peas, grown and made in the heart of Perthshire. Freeze-dried on the farm before natural flavours are added, enhancing the sweet taste of the pea, the product is then packed ready to enjoy.
While we know the traditional Scottish wonder of Haggis, tasted Scottish Whisky, eaten the classic neeps and tatties but we're on a mission to cement Podberry's place on the Scottish food map and spread the word throughout the UK.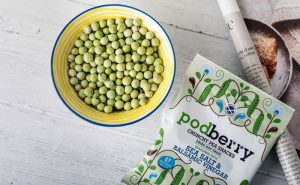 In four delicious flavours, with one to appeal to every taste: Sea Salt & Balsamic Vinegar, Sweet Chilli, Ham Hock or Parmesan & Truffle the entire range are also completely vegan, high in protein, low in fat, gluten-free and 1 of your 5 a day.
With no compromise on flavour they are a healthier alternative to many traditional snacks and a great addition to a balanced diet. A perfect mid-morning pick up, as part of your lunch box or even with a wee drink in the evening. We're willing to bet you haven't tried anything quite like Podberry before.
Tempted? Available in Morrisons across Scotland, the speciality section within Lidl, independent retailers across the UK or delivered straight to your door via our website. Why not use this Scottish food and drink fortnight to discover your new favourite snack while helping support the Scottish food industry too.
Tags:
Gluten-Free
,
Products