Rawr Chocolate's fans have one thing in common: they care about their health, yet love treating themselves to the good things in life! With a flavour for every palate and a commitment to well-being, Rawr Chocolate bars have definitely fulfilled their purpose of spreading raw joy in the world.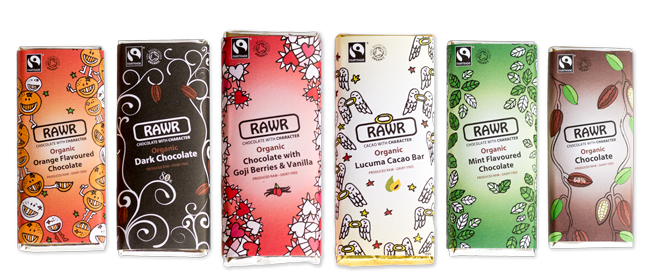 One cloud covered summer, several years ago, an idea was conceived in a kitchen in Cambridge to find the yummiest raw chocolate the world has ever tasted. Rawr Chocolate searched far and wide for a flavour to tickle the tastebuds without naughty sugars and additives, but alas, they could not find what they were looking for….
Disappointed, they returned to their kitchen and an idea was born: why not try to create our own!
Many a night was spent up covered in chocolate, and still, they hadn't found the holy grail of confection. This alchemy was something new and different but like anyone with a dream, they didn't give up! Finally, one Sunday evening, when their walls were thick with chocolate and their  eyes drooped from sleepless nights, something beautiful happened. The first Rawr chocolate bar was born and with it, that perfect flavour they had been searching for…
As their popularity grew, new flavours were born. Goji Berry & Vanilla is the decadent member of the family, with a creamy, vanilla flavour similar to traditional milk chocolate, with a generous helping of chewy, tart Goji berries to balance the sweetness of the bar. Their Orange bar has wings of its own, as it tastes like a grown-up Terry's chocolate orange, and is bursting with zingy, zesty orange flavour. If you're looking for a deliciously refreshing bar of choc, give their heavenly mint chocolate a try, or if you fancy something a little bit darker and richer, their 80% cacao bar is a dark chocolate lovers dream!
Not only is the packaging of these raw chocs absolutely gorgeous, but it is also 100% recycled, and is made up of pieces of cacao shell. This truly is chocolate with character! All of Rawr's chocolates are dairy-free, gluten-free, Fair-Trade, and naturally sweetened with coconut sugar, which make them ideal for vegans, people on a gluten-free diet, and also for those who are just looking for a healthy alternative to standard, refined, chocolate.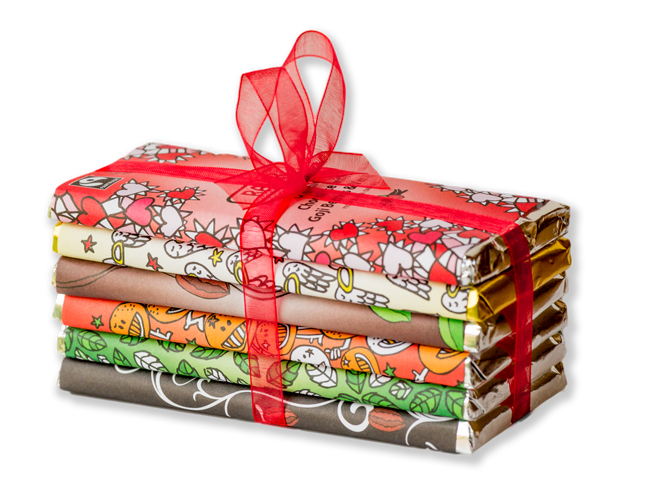 Rawr is bringing its chocolatey goodness to independent food shops and supermarkets in the UK and Europe, with more exciting things to come. You can get in touch with them on their website, or give them a follow on Twitter and Facebook.