Signature Brew relaunch Rewind, a gluten-free India Pale Lager…
East London based brewery, Signature Brew  is reinventing what it means to be a brewery. The team is on a mission to unite people through the power of fresh beer, great music and unforgettable experiences. From the state-of-the-art brewery & music venue in Blackhorse Road E17, and beer & music bar in Haggerston E8, Signature Brew is creating a world of incredible beer and music, built around people, passion and creativity.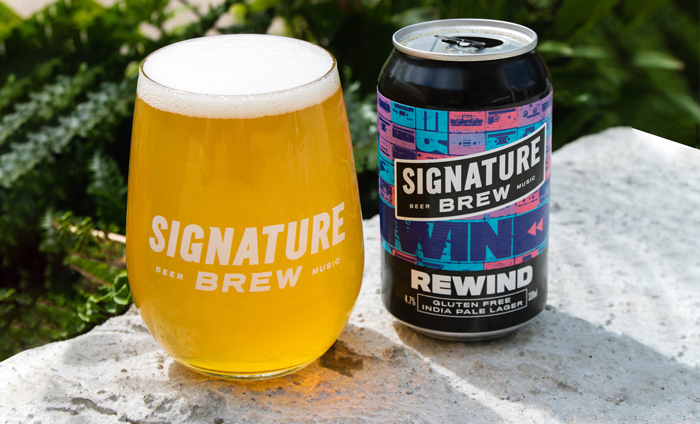 And new-in this summer is vegan and gluten-free India Pale Lager, Rewind (£3 per 330ml can, 4.7% ABV): with bold hints of pine and citrus, this clean and refreshing lager reverses the brewing process to remove the gluten without compromising on flavour. Be kind, rewind.
About Signature Brew
Signature Brew's ethos, along with their commitment to the community and the environment, means they're the only brewery to have won SIBA's prestigious Brewery of The Year Award twice (2018 & 2021).
Welcome to Signature Brew, everyone's invited.
Tags:
Drinks
,
Gluten-Free Diet
,
Gluten-Free Drinks
,
Gluten-Free Products