Sweet Mandarin cooking sauces are gluten, nut and dairy-free, and come in a variety of flavours.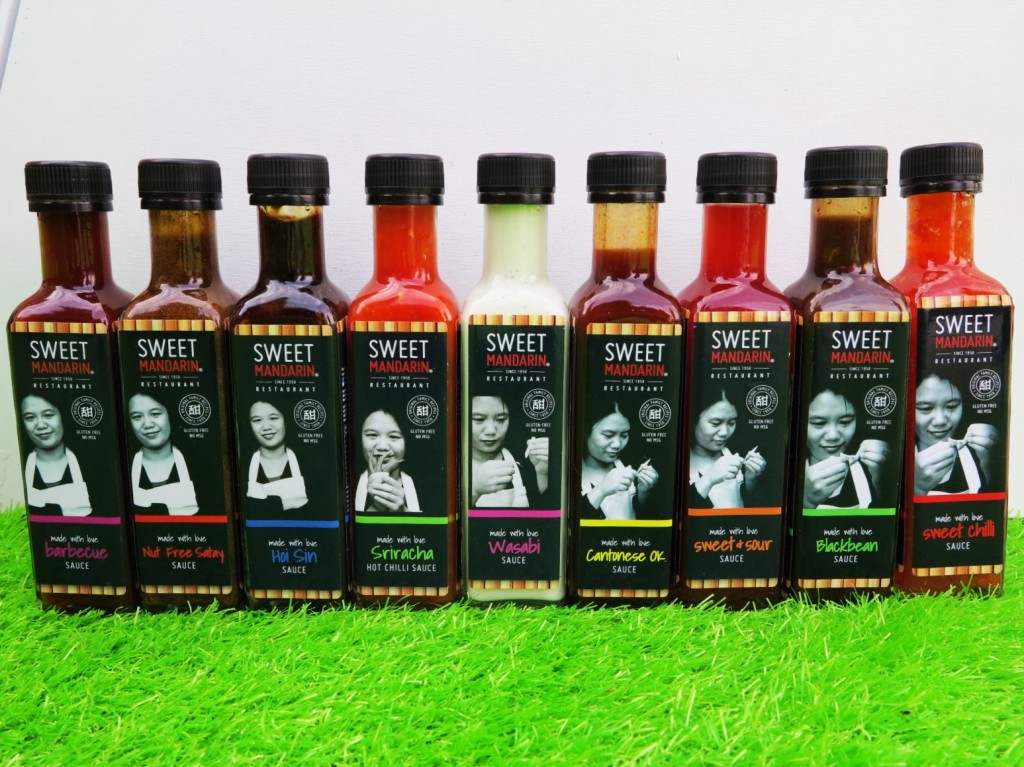 Sweet Mandarin is a family company, cooking school and restaurant based in Manchester, UK. Their restaurant has an entire menu dedicated to gluten-free dishes, as well as a vegan menu too (yum!) The business is passionate about being inclusive to all those with food allergies and intolerances.
These delicious sauces from Sweet Mandarin come in an array of delicious flavours  – Barbecue, Sweet & Sour, Sweet Chilli, Sriracha Hot Chilli, Wasabi, Hoisin, Blackbean, Cantonese, Nut Free Satay and Blackbean Sauces. They are free from gluten, dairy, nuts and artificial colourings, and are vegan certified.
You can purchase their products on both hollandandbarrett.com and ocado.com as well as on their own website.