Fresh from taming the Dragons in Dragons' Den, The Raw Chocolate Company has just received one of the highest accolades in the foodie world – a Great Taste Award for its Vanoffe Dark Raw Chocolate Bar. This means that the Raw Chocolate Company now has not one, not two, but four Great Taste Award winning bars – rating them as some of the very best chocolate available in the UK!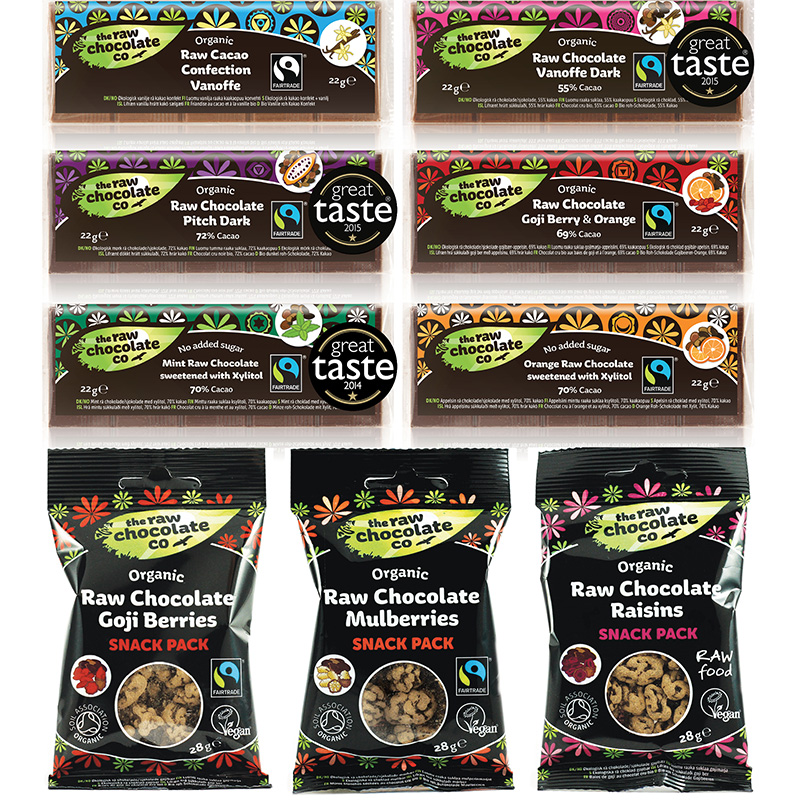 The Raw Chocolate Company was established, after many experiments and chocolate binges, in 2006. Their products are pure, organic, fairtrade, vegetarian and vegan certified. They are also raw, which means they are relatively untreated to retain nutrients. Not only this, but they also try to minimise their environmental impact where possible, and as a result their factory is both solar and wind powered!
The Raw Chocolate Bars come in six flavours, all of which are made from scratch using Peruvian crillo cacao beans, resulting in very pure, smooth chocolate. In fact, their Goji and Orange Bar recently was also awarded 2 Gold Stars in the Great Taste awards, rating it as the best chocolate bar in Britain!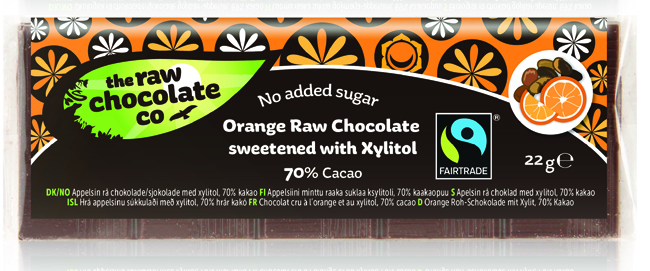 "Who needs a Terry's chocolate orange when you can have this delicious bar instead? The zest of the orange lingers in your mouth long after you've finished the bar, but is not so overpowering that the richness of the chocolate doesn't come through." – Sarah

"An incredibly rich, almost bitter dark chocolate that melts in your mouth, but has none of the usual waxiness you normally find in dairy-free chocolates.The The Goji and orange flavours adds a subtle, fruity sweetness that lingers in your mouth long after you've finished eating. It was impossible not to eat the whole bar in one sitting!" – Rachel

"A rich sweet tasting treat with the warming sharp kick you get from a good dark chocolate. Great as an afternoon pick me up."- John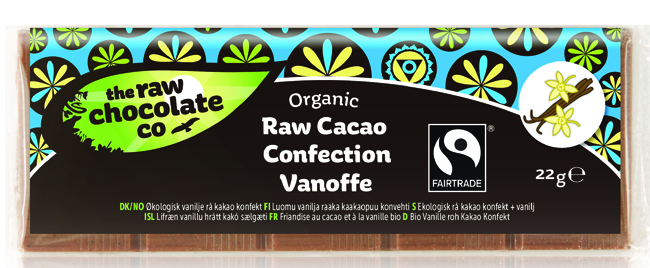 "Gorgeous cocoa aroma, so know it has a good real cocoa content. Very smooth with complexity of flavours – rich cocoa, then a vanilla hit with a delicious toffee aftertaste. Very moreish, not at all sickly – you want to carry on eating it so you can identify all the different flavours. Good snap to it – all the qualities of a good dark chocolate but with that creamier edge. Simply delicious!" – Sally


"Dark chocolate doesn't get any better than this. It's so smooth, silky and incredibly dark, so dark in fact that it almost has a slight hint of coffee. Despite being raw and free from refined sugars, there is no bitterness to this delicious bar" – Rachel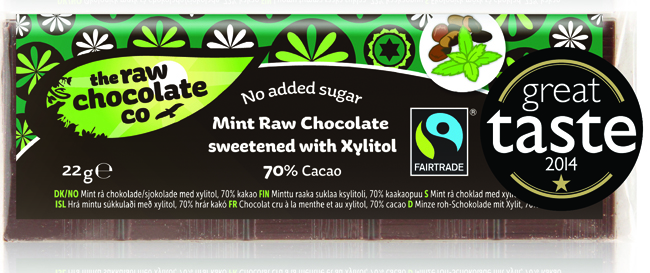 "Quality chocolate with a zing from the combination of the mint and xylitol" – Jon
"Pleasantly sweet with a quality flavour and texture. The mint is just the right mintiness to cleanse the pallet!" – Verity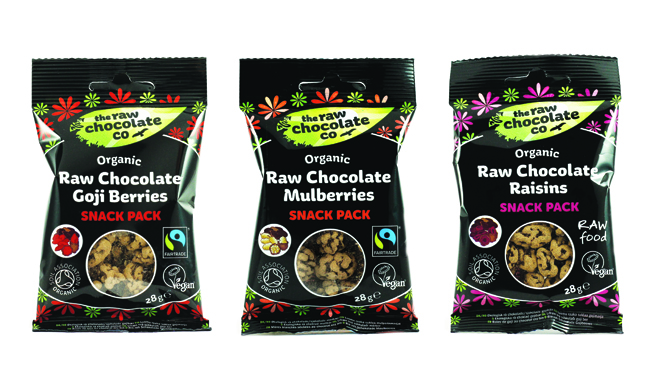 "Like grown-up chocolate covered raisins, but with the smoothest, silkiest chocolate coating. They're not too sweet, but the berries stop the chocolate from becoming too overwhelmingly dark and rich. They're the most perfect guilt-free snacks, that certainly satisfying your chocolate cravings!" – Rachel, chocolate covered Goji berries