Vive's new gluten-free snack bars are now more widely available!
The Natural Protein Snack Bars from health food company Vive are delicious, full of nutrients and completely gluten free! Find out more about these new plant-based products, which have just landed in Planet Organic stores…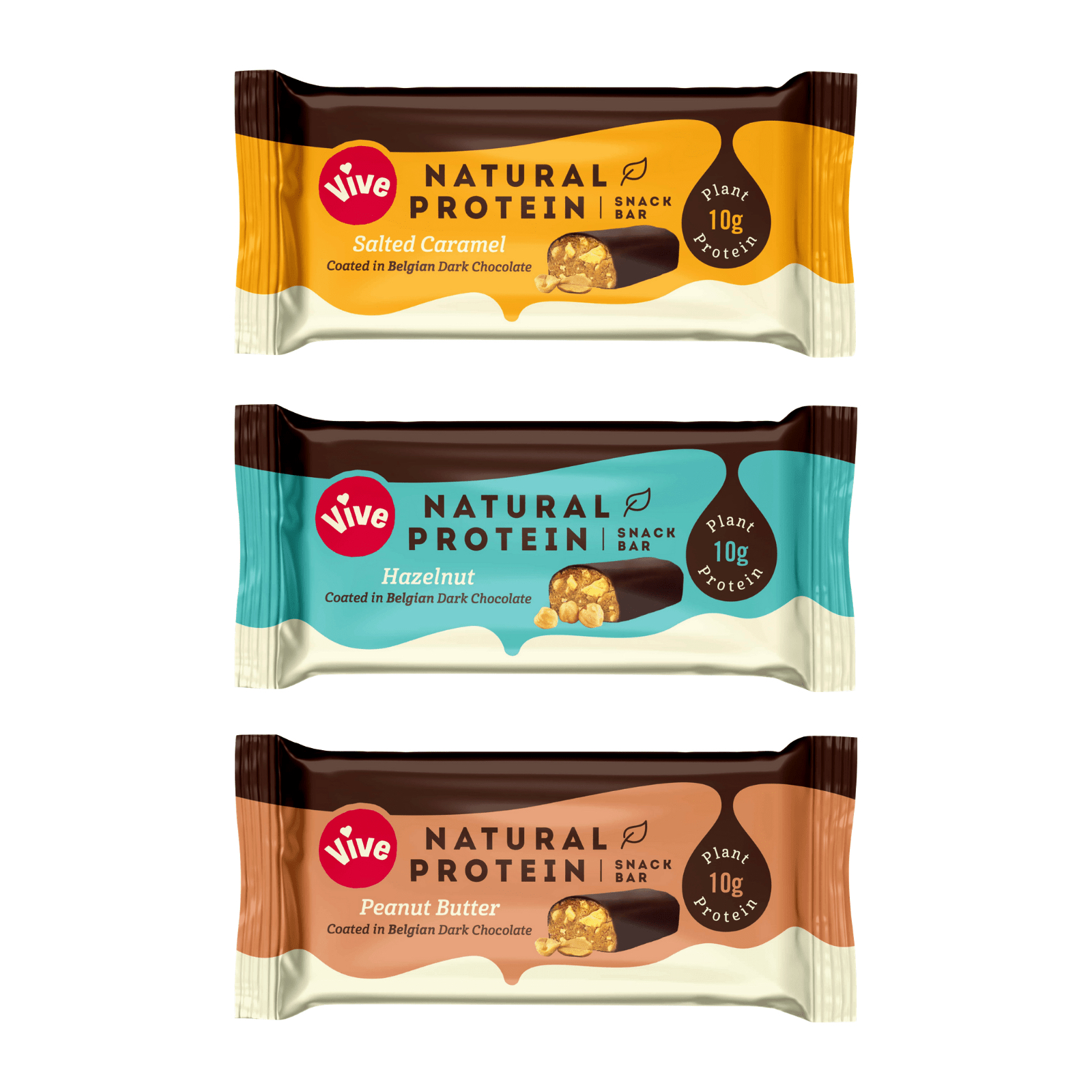 Vive have long been promoting a lifestyle of 'healthy indulgence', using all-natural ingredients to create flavour-filled treats. Their new Natural Protein Snack Bars are no exception, packed with vital nutrients as well as delicious organic chocolate and nuts. They've been available in selected stores for several months up until this point, but have now launched in health-food chain Planet Organic, making them even more accessible to a hungry gluten-free public!
The bars come in three different flavours: Salted Caramel, Hazelnut and Peanut Butter. Each bar has a creamy nut butter filling, organic cacao butter, chunky nuts for added texture and pea and rice protein to fill you up and keep you energised for longer, all encased in a 74% Belgian dark chocolate coating. Heaven!
With 10g of protein in each bar, these tasty snacks are a great way to make sure your body has the energy it needs. They're also high in fibre, vegan and, of course, gluten free.
The bars are available at Planet Organic and Vive's online store, where you can also see pricing.
Comments
Tags:
Dairy-Free
,
Dairy-Free Diet
,
Gluten-Free
,
Gluten-Free Snacks
,
Nuts