Authentic Peking Duck Pancakes
Pancake Day often makes you think of a sweet treat, but why not mix it up this Shrove Tuesday by making savoury Peking duck pancakes? The chefs at Royal China reveal their exclusive recipe for the most authentic and delicious Peking Duck Pancakes.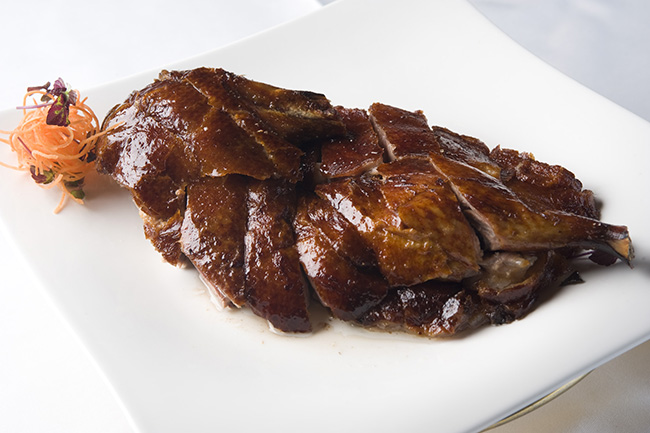 Authentic Peking Duck Pancakes
Serves 4
GF DF EF
Ingredients
2 duck breasts
3 shallots – sliced
3 spring onion
1 clove garlic
1Tsp maltose sugar
2 Tbsp vinegar
3 Tbsp oil
Salt to taste
Method
Fry the shallots, spring onion and garlic in a pan and heavily salt
Marinate the duck breasts with the fried ingredients
Mix the maltose sugar with vinegar and hot water, and pour on the skin
Place the duck into a barbeque cooker until cooked
Baste the skin of the duck with hot oil until it is golden brown and crispy
For the Pancakes
Slice the duck breast into slender strips, and place meat in a gluten-free pancake with sliced spring onion, cucumbers and a dollop of plum sauce.  Wrap and enjoy!
The Royal China Group consists of six of London's most authentic and prestigious Chinese restaurants, including the luxurious and critically-acclaimed Royal China Club.  Based in prime areas of London, the restaurants are centrally located on Baker Street, as well as in Bayswater, Fulham, Harrow-on-the-Hill and Canary Wharf. 
Chinese Food
,
Dairy-Free
,
Dairy-Free Dinner
,
Dairy-Free Recipes
,
Gluten-Free Dinner
,
Pancakes
,
Recipes